In Memoriam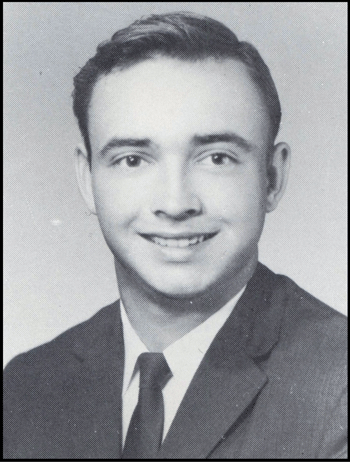 Dillon Crawford Denton
December 26, 1945- December 7,2010
OBITUARY: Hartley Funeral Home Website
Mr. Dillon C. Denton, age 64, of 933 W. Rebound Road, died December 7, 2010 at Carolinas Medical Center. He was born December 26, 1945 in Lancaster County, the son of the late David Finley Denton and Ruby Knight Denton and was the husband of Annette Smoak Denton. Mr. Denton retired from Bowater and was a an active member of Van Wyck Presbyterian Church where he served as an Elder, sang in the Choir and taught Young Adults Sunday School. He served his country in the Army National Guard and his community as a Volunteer Fireman for Charlotte Road/Van Wyck Station 5. Mr. Denton is survived by his wife, Annette Smoak Denton of the home, 2 sons, Craig Denton and his wife Beth and Mark Denton both of Lancaster, a brother, Donald Denton, 5 grandchildren, Megan McGugan, Jeanna Burch-Denton, Joshua Denton,Julia Denton and Andrew Denton, and 3 great grandchildren, Ryan, Nathan and Keira McGugan. Mr. Denton was preceded in death by 2 brothers, Glen and Dale Denton.
The Celebration of Life Funeral Service for Mr. Denton will be 3:00 pm Friday, December 10, 2010 at Van Wyck Presbyterian Church by Rev. Randy McSpadden and Rev. Darrell Thompson with burial to follow at Van Wyck Cemetery.
The Family of Mr. Denton will receive friends from 2:00 – 3:00 pm, Friday, December 10, 2010 at the church and in lieu of flowers the family suggests memorial contributions be made to Van Wyck Presbyterian Church, PO Box 68, Van Wyck, SC 29744.
********************************************************************************************************************************************
ARTICLE: The Lancaster News Online, December 8, 2010
FIREFIGHTER DIES AFTER TRAINING EXERCISE
Volunteer suffered brain aneurysm
Chief Craig Roof of the Charlotte Road/Van Wyck Volunteer Fire Department remembers Dillon Denton as a man who was always willing to help.
Denton, a volunteer fire lieutenant with the department, died Tuesday morning after suffering a brain aneurysm. He was 64.
Roof knew Denton for more than three years, and served as his chief for the last year. He said Denton was someone he could count on when he needed a hand. "He was an outstanding person," Roof said. "He would do anything in the world for you. If you asked him, I guarantee he'd get it done."
Stephen Blackwelder, spokesman for the Lancaster County Fire Service, said Denton started feeling ill after participating in a training exercise at the Charlotte Road/Van Wyck station Monday night. Denton had just finished training at about 8 p.m. and was helping load hoses back onto a firetruck when he complained about not feeling well. "He said he was lightheaded and dizzy, so the other firefighters encouraged him to sit down," Blackwelder said. "But on his way to sit down, he lost his balance and they caught him."
Blackwelder said that's when Denton's condition worsened severely.Denton's fellow firefighters called 911, and minutes later, members from the Lancaster County Emergency Medical Services were on the scene. "They thought he had a stroke and paramedics realized very quickly they needed to get him to a trauma center," he said. Denton was flown to Carolinas Medical Center in Charlotte, where doctors diagnosed him with suffering from a "fairly severe" brain aneurysm, Blackwelder said. Denton died soon after – at about 1:30 a.m. Tuesday.
Roof said the news of Denton's death still hasn't sunk in. "I'm still trying to get my head straight about this," Roof said. "He was just an all-around great person." "He'd do anything for anyone that asked him and he hardly ever told anyone no," Roof said. "He will be graciously missed."