In Memoriam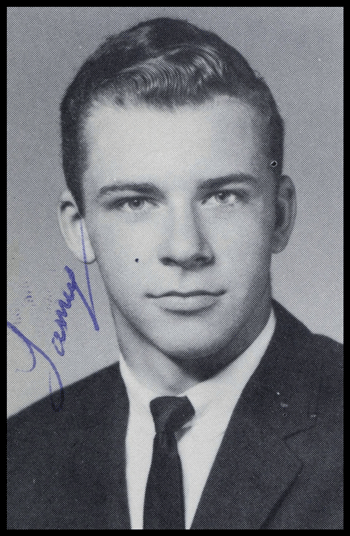 Dr. Robert Lander (Lanny) Turner, Jr.
November 12, 1946- May 10, 2014
Obituary: Lancaster Funeral Home website
Dr. Robert Turner, 67, of Roanoke, VA, formerly of Lancaster, passed away Saturday, May 10, 2014 at his home. He was born November 12, 1946 in Lancaster, a son of the late Robert Lander Turner, Sr. and Susie Neely Turner. Lanny was a 1964 graduate of Lancaster High School. He graduated from the University of South Carolina and worked as a pharmacist at City Drug in Lancaster for a few years. After graduating from the Medical University of South Carolina in Charleston, he practiced psychiatry in Texas and Louisiana. The remainder of his career was spent as a psychiatrist with the Veterans Hospital in Salem, VA.

Lanny played saxophone with a Lancaster band, The Nomads, during the 1960's. The band traveled the Southeast, playing 50's and 60's music for various events. Lanny also enjoyed fishing, watching races and loved music of all kinds, especially listening to jazz. He was a former member of Camp Creek United Methodist Church in Lancaster.

A service to celebrate the life of Dr. Turner will be held Wednesday, May 14, 2014 at 2 pm at Lancaster Funeral Home Chapel with the Rev. Mike Catoe officiating. Burial will be in the Salem Cemetery in Heath Springs.

Dr. Turner is survived by two sons, Dr. Justin Turner and his wife Jenny of Nashville, TN and Elliot Turner and his wife Jaime of Denver, CO; sister, Rebecca "Becky" Ammons and her husband Everette of Lancaster; two granddaughters, Alison and Megan Turner of Denver, CO and a special friend and caretaker, Darryl Byrd of Charlotte, NC.

The family will receive friends from 6 p.m. until 8 p.m. Tuesday, May 13, 2014 at Lancaster Funeral Home and other times at the home of Everette & Becky Ammons, 1640 Grace Avenue, Lancaster.

Memorial contributions may be made to the American Heart Association, 222 S. Church Street, Suite 303, Charlotte, NC 28202 or Camp Creek United Methodist Church, 4721 Great Falls Hwy., Lancaster, SC 29720.

Lancaster Funeral Home & Cremation Service is serving the family of Dr. Turner.