In Memoriam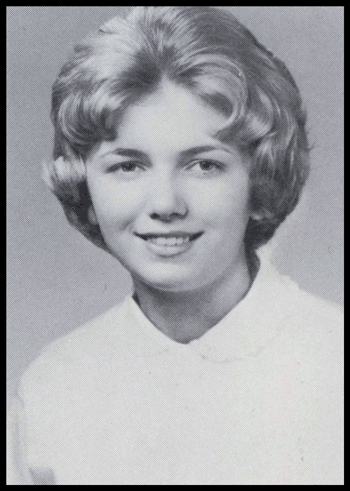 Patricia Roberts McAteer
September 21, 1946- September 9, 2017
Obituary: Burgess Funeral Home website
LANCASTER, SC ~ Mrs. Patricia "Pat" Roberts McAteer, age 70, died Saturday, September 9, 2017 at Springs Memorial Hospital. She was born September 21, 1946 in Wilmington, NC, the daughter of Martha Whitehead Roberts and the late David T. Roberts, Jr. and was the wife of Rev. Charles McAteer. Mrs. McAteer was a great wife, a loving mother and grandmother. She loved the Lord, sharing the gospel with others and never met a stranger. She was very compassionate, had a heart of gold and was the best grandmother ever. She enjoyed having her nails painted and always dressed to a tee. Mrs. McAteer was a comedian, loved hummingbirds and butterflies and was a member of Heath Springs Baptist Church.

Mrs. McAteer is survived by her husband of 52 years, Rev. Charles McAteer; her mother, Martha Roberts; a son, Dennis Bryan McAteer of Lancaster; two daughters, Charlene McAteer Sanchez of Monroe and Cathy McAteer Gardner (Dean) of Heath Springs; a brother, Christopher Roberts; seven grandchildren, Jacquiline (Steven II), Crystal, Dalton, David, Abby, Daniel and Isabella; and a great grandchild, Steven III.

Mrs. McAteer was preceded in death by her father; a brother, David Alan Roberts and two sisters, Carolyn Bobbie Roberts and Susan Rich.

The Celebration of Life Funeral Service for Mrs. McAteer will be 2:00 pm Wednesday, September 13, 2017 at The Chapel of Burgess Funeral Home by Rev. Donnie Tillman and Rev. Curtis Cameron. Burial will follow at Union Hill Baptist Church Cemetery in Pageland, SC.

The family will receive friends from 6:00 pm - 8:00 pm Tuesday evening, September 12, 2017 at Burgess Funeral Home and suggest memorial contributions be made to Union Hill Baptist Church, 268 Catoe Heights Lane, Pageland, SC 29728.