In Memoriam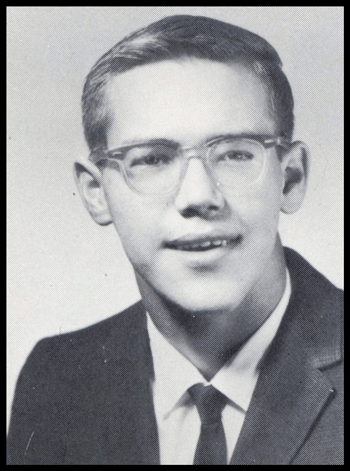 George Randall "Randy" Henry
May 5, 1945- July 15, 2014
Obituary: Lancaster Funeral Home website
Mr. George Randall "Randy" Henry, 69, of Lancaster passed away Tuesday, July 15, 2014 at Piedmont Medical Center in Rock Hill. He was born May 5, 1945 in Lancaster, a son of the late Charles Jefferson Henry and Thelma Haulbrooks Henry. Mr. Henry was a dedicated family man who especially loved his grandchildren. He was a member of Springdell Baptist Church. Mr. Henry grew up in Lancaster and served our country in the National Guard. After his retirement from the lumber industry, he enjoyed fishing and farming.

A service to celebrate the life of Mr. Henry will be held Thursday, July 17, 2014 at 2:00 pm at Springdell Baptist Church with the Rev. Donald W. Tillman officiating. Burial will be in Lancaster Memorial Park.

Mr. Henry is survived by his wife, Jane Faulkenberry Henry; two sons, Bryan Henry of Lancaster and Jim Henry and his wife, Lara of Elgin; a daughter, Mandy Henry of Lancaster; a sister, Brenda Shehane and her husband John of Heath Springs; two brothers, Jack Henry and his wife Crystal and Glenn Henry and his wife Margaret all of Lancaster; and honorary brother, Cecil Gleaton of Lancaster; and four grandchildren, Alex George Henry, Alyssa Jo Henry, Jenna Elizabeth Henry and Luke Patrick Henry. In addition to his parents, Mr. Henry was preceded in death by a daughter, Janet Elaine Henry.

The family will receive friends from 6:00 p.m. until 7:00 p.m. Wednesday, July 16, 2014 at Lancaster Funeral Home and other times at the home, 1271 Memorial Park Road, Lancaster.

Memorial contributions may be made to Springdell Baptist Church, 1420 Springdell Church Road, Lancaster, SC 29720 or to American Cancer Society, 128 Stonemark Lane, Columbia, SC 29210.

Lancaster Funeral Home & Cremation Service is serving the family of Mr. Henry.