In Memoriam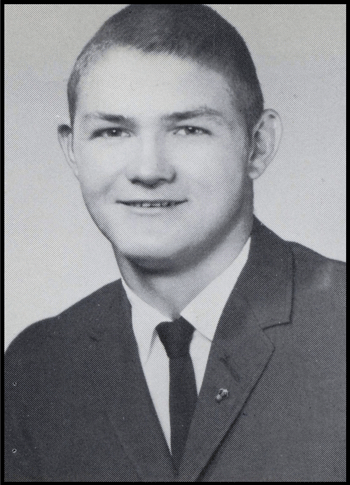 Thomas Henry McCaskill
July 4, 1946- December 30, 2015
Obituary: Burgess Funeral Home website
LANCASTER, SC………Mr. Thomas Henry McCaskill, age 69, died Wednesday, December 30, 2015 at Springs Memorial Hospital. He was born July 4, 1946 in Camden, SC, the son of Virtie Outlaw McCaskill and the late Tom Cleveland McCaskill and the husband of Dianne Stogner McCaskill.
Mr. McCaskill retired after 23 years of service from the United States Navy. He later retired from Nuclear Energy Insurance Limited (NEIL) as the Loss Control Manager. Mr. McCaskill loved his family, fishing, golfing, and reading. He really loved cars and just recently had a 67 Camaro restored. Mr. McCaskill was a member at New Hope Baptist Church.

Mr. McCaskill is survived by his wife, Dianne Stogner McCaskill; his mother, Virite Outlaw McCaskill; three sons, Thomas Chad McCaskill and his wife Dawn of GA., John Baker of Columbia, Jason Baker and special friend Sara of Heath Springs; two daughters, Tiffany McCaskill Hennenberger and her husband, Jim of GA., Melissa Baker Catoe and special friend, Chuck Lee of Heath Springs; two brothers, Donald "Donnie" McCaskill of Darlington, Bruce McCaskill and his wife, Geneva of Lancaster; a sister, Janice McCaskill Hamilton of Lancaster; nine grandchildren, Savannah, Shelby and Sven McCaskill, Christopher and Stephanie Baker, Zachary Rothrock, Ana-Grace Catoe, Kent and Eli Baker; and two great- grandchildren, Bailey and Boyd Baker.

Mr. McCaskill was preceded in death by his father, Tom Cleveland McCaskill.

The Celebration of Life Funeral Service for Mr. McCaskill will be 10:30 am, Saturday, January 2, 2016, at New Hope Baptist Church by Rev. Patrick Clark. Entombment will follow at Lancaster Memorial Park.

The family will receive friends from 5:00 – 7:00 pm, Friday, January 1, 2016 at Burgess Funeral Home, 1800 Charlotte Highway, Lancaster, SC and suggest memorial contributions be made to the American Cancer Society, 128 Stonemark Lane, Columbia, SC 29210.