In Memoriam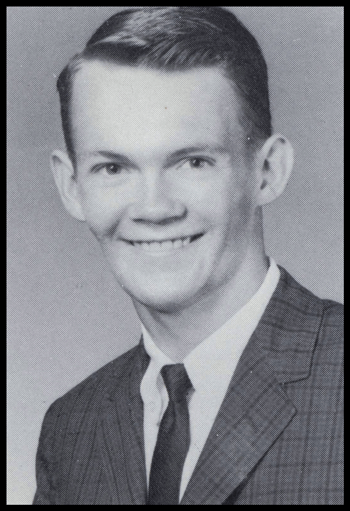 JohnWayne Robertson
May 30, 1945- January 23, 2016
Obituary: Lancaster Funeral Home website
Mr. John Wayne Robertson, 70, of Lancaster passed away Saturday, January 23, 2016 at his home. He was born May 30, 1945 in Lancaster S.C, a son of the late Claude Davis Robertson and Mary Hope Brasington Robertson. Mr. Robertson graduated from Lancaster High School. After Graduation, he served our Country for four years in the U.S. Navy. After his tour of duty Mr. Robertson worked at Clark Control until his retirement. During his retirement years he worked part time with Blackmon Construction Company.

Memorial Graveside Services for Mr. Robertson will be 2pm Saturday, February 6. 2016 at Lancaster Memorial Park with the Rev. Todd Robinson officiating.

Mr. Robertson is survived by a brother, Claude Robertson of Mt. Pleasant, S.C., two sisters Donna Bruce and her husband Chris of Greenville, S.C., and Carol David and her husband Frank B. of Greenville, N.C.

The family suggests that Memorial Contributions be made to the American Legion P.O. Box 33 Lancaster, SC 29721, or to the Veterans Charity of one's choice.

Lancaster Funeral Home & Cremation Service is serving the family of Mr. Robertson.