Lancaster Senior High Class of 1964
(Co- Host)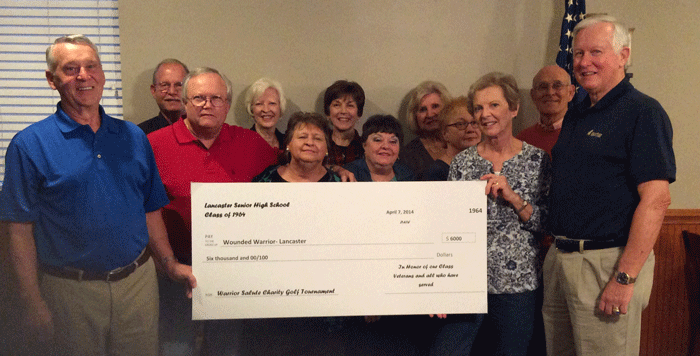 Senior Class President Linda McCants presents $6000 check to Wayne Henry and Buck McCants, members of the
tournament organizing committee. Other Class of '64 members are: L-R back row; Ed Caskey, Ann Gainer Caskey,
Julia Cauthen Henry, Jeannie Pittman Flack, and Gene Flack. Middle Row, L-R: Mike Vick,
Pat Johnson Harper, Nancy Evatt, and Beth Sowell Baker
*Jun 14, 2014 Update: Total class contribution is now $9072
Resolute Forest Products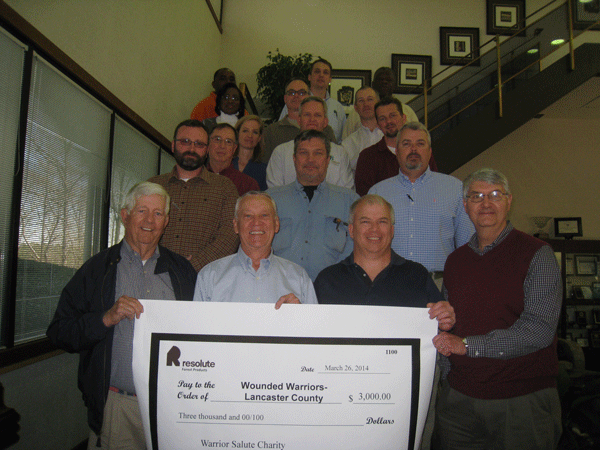 Front Row, L-R: George Flanders & Buck McCants proudly accepting that big $3000 check from
Pat Moore, General Manager-Catawba, and Charles Welch, Human Resources Manager- Catawba
Back Rows: Members of the Community Relations Team-Catawba
Many Thanks, Resolute!
Founders Federal Credit Union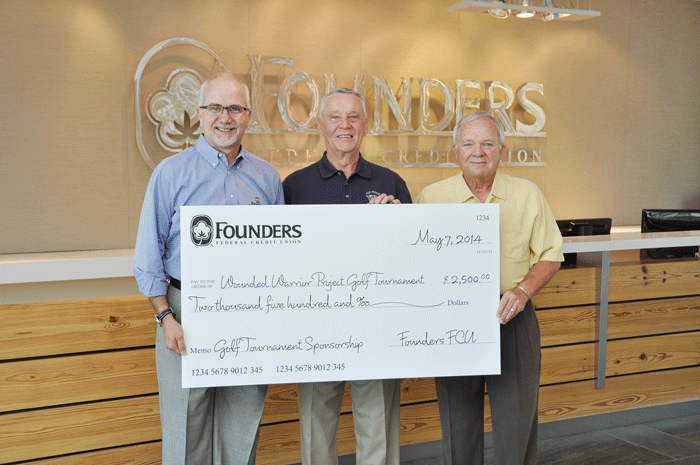 Bruce Brumfield, President and CEO of Founders, presents a $2500 check
to Buck McCants and Sonny Rushing, tournament organizing committee members.
Founders has contributed much more than that in services rendered, such as signage,
banners, T-shirts, and photography. Thank you, Founders, for the oustanding support!!