In Memoriam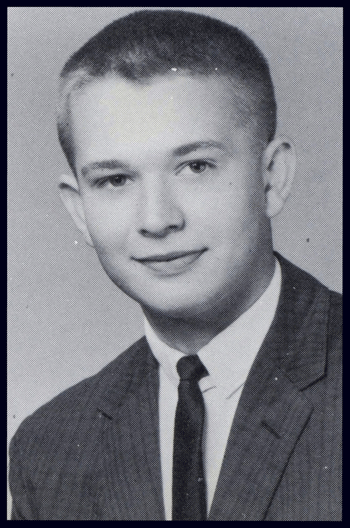 David Victor Beecher
April 21, 1946- March 13, 1993
OBITUARY: The Charlotte Observer, March 17, 1993
David Beecher 46, Darren Sean Beecher 23, Andrew Beecher 13, died March 13, 1993, at their Genesee, Wis., home in an accidental explosion. A memorial service will be held at 11 a.m. Thursday at the First United Methodist Church in Waukesha, Wis., where they were members. Burial will be at 2 p.m. Saturday in Lancaster Memorial Park in Lancaster.

Visitation is 5 to 7 tonight at Randle-Dable Funeral Home.

David Beecher, a 1976 mechanical engineering graduate of the University of South Carolina, was director of manufacturing services at Waukesha Engine Division, Dresser Industries. He was a member of Pi Mu Epsilon mathematics honor society and Tau Beta Pi.

Darren Beecher was a 1991 international business graduate of Auburn University. Andrew Beecher was a student at Butler Middle School in Waukesha. Survivors are wife and mother, Mrs. D. Vivian Beecher; paternal mother and grandmother, Mrs. Ruth Beecher of Scottsdale, Ariz.; maternal parents and grandparents, Sam and Julia Gainey of Lancaster.

David Beecher is also survived by sisters Marcella Shaw of Scottsdale, Ariz., and Ruth Williams of Lathrop, Mo.

*************************************************************************************************************************************************
ARTICLE: The Lancaster News, March 17, 1993
Father, two sons killed in chemical explosion in basement of their house
By Dave McCallum, staff writer
David V.C. Beecher always enjoyed tinkering and fixing up old cars. 
That lifelong passion played a role in the former Lancaster resident's death Saturday in Genesee, Wis.
Beecher and his two sons, Daren, 23, and Andrew, 13, were killed in a chemical explosion in the family's basement.
The three were cleaning a carburetor with solvents when a chemical reaction occurred causing the accident.
"I just think it was one of those freak things that happen,"  said brother-in-law Sandy Gainey.  "He loved being around cars and he's the one that got me involved with them."
Beecher had called Gainey early Saturday morning and said they were going to get a carburetor and intake manifold.
"He said they were going to clean them up," said Gainey.  "There may have been some gasoline in the carburetor, which caused a spark and then a flash fire.  But I really don't know what happened."
The elder Beecher grew up in Lancaster where he was a popular person, Gainey said.
Beecher's father, the late David R. Beecher, was once pastor of Second Baptist Church and later started the University Baptist Church.
"Even though David was a mechanical engineer, he always wanted to be an auto mechanic," said his father-in-law Sam Gainey.
Beecher had other hobbies, including golf and hunting.  Sam Gainey said.
"He was always around here when he was dating Vivian and after they got married," Sam Gainey said.  "He was more like a son to me than a son-in-law."
David V.C. Beecher is survived by his wife, D. Vivian Gainey Beecher, formerly of Lancaster; two sisters, Marcelle Shaw of Scottsdale, AZ, and Ruth Williams of Lathorp, MD.
Graveside services will be held at 2 PM Saturday in Lancaster Memorial Park.
**************************************************************************************************************************************************
Please see the letter from Vivian Gainey Beecher Flouhouse here.