In Memoriam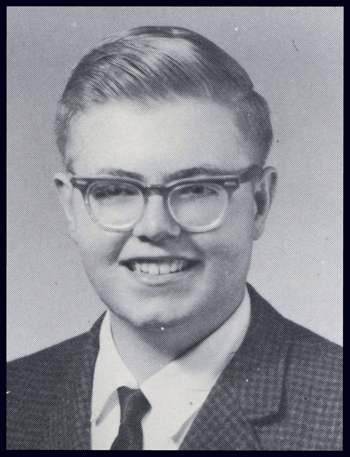 Donnie Edgar Starnes
September 8, 1946- May 8, 2004
OBITUARY: Charlotte Observer, May 10, 2004
Mr. Donnie Edgar Starnes, 57, died Saturday, May 8, 2004, at home.
The funeral will be 4 p.m. Tuesday at Unity ARP Church, with Dr. Guy Smith officiating. Burial will follow in the church cemetery.
A native of Lancaster, Mr. Starnes was a son of the late Edgar Oscar and Atha Lee Funderburk Starnes. He was operations manager for Springs Industries' customer service center. He served on the Lancaster County School Board for 16 years, was a member of the Lancaster Jaycees, a volunteer fireman for Shiloh-Zion Fire Department and a member of Red Rose Riders motorcycle group. He was a member of Unity ARP Church, where he served as elder.
Surviving are his wife, Betty Starnes; three sons, Brian Douglas Starnes of Columbia, Russell Wayne Starnes of Greenville and Mitchell Dale Starnes of Lancaster; his daughter, Crystal Starnes Robinson of Lancaster; and his sister, Joan Starnes Duncan of Lancaster.
The family will receive friends from 6 to 8 tonight at Hartley Funeral Home.
Memorials may be made to Unity ARP Church, 3495 Unity Church Road, Lancaster, SC 29720; or Hospice at Charlotte, 1420 E. Seventh St., Charlotte, NC 28204.
*****************************************************************************************
"I got to know Donnie Starnes well after I went to work with Springs. He was so kind and helpful. He would help me get reports that I needed to have run at Customer Service Center. Had a great sense of humor. E-mail buddy. Miss him."
Submitted by Sherry Brooks Williams
*****************************************************************************************
Son of Edgar and Atha Lee Starnes.
Attended Shiloh Elementary School, Rice Elementary School, Lancaster Junior High School, Lancaster High School and Erskine College.
Worked at Springs Customer Services as a computer operator and later as Supervisor of Computer Operations.
Married Betty Starnes. Had four children – Brian, Rusty and twins Mitchell and Crystal.
Liked spending time with his family and friends.
Was an active member of Unity ARP Church his entire life. Served as Deacon and later as Elder. Was a leader in organizing events especially where food was involved.
Was an active member of Shiloh – Zion Fire Department.
Was an avid Ford NASCAR fan.
Enjoyed taking motorcycle trips with friends on his Honda Goldwing, always looking for new places to eat. They had to call the waitress back after he ordered 50 wings at Hooters. That was his order, not for the whole table.
Took his dog to McDonalds on Saturday mornings for a cheeseburger.
Donnie died after a short bout with cancer that started in his kidney and spread rapidly.
Submitted by Richard Carter, one of Donnie's best post-high school friends
*****************************************************************************************
When I was in Mrs. Hamm's 5th grade at Rice School, I arrived on Valentine's Day to find a red heart box of candy on my desk. My bus was late and the candy had been sitting there for some time. When I entered the room, the kids all chanted, "Linda has a boyfriend, Linda has a boyfriend" and "Donnie loves Linda, Donnie loves Linda." I turned to look at Donnie Starnes who sat beside me. His hair was really red then and he had lots of freckles. His face was about as red as his hair. He was grinning, though. I was so embarrassed. I was only 10 and certainly did not want a boyfriend. I quickly hid the box of candy in my desk like that would make it go away. I never mentioned it to Donnie. I took the candy home and shared it with my sisters. Nothing else was ever said about the red heart box of candy. I do regret after all these years that I never thanked him for the candy. There would be other heart shaped boxes of candy in years to come but Donnie Starnes gave one first.
Submitted by Linda Melton Snipes