In Memoriam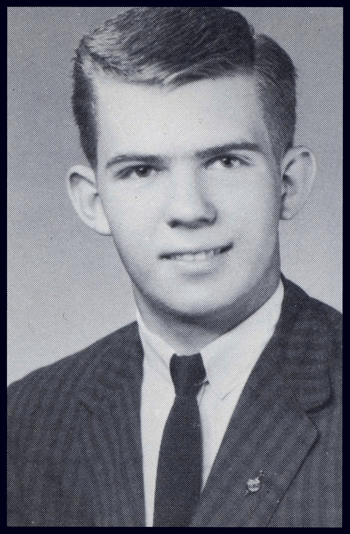 John McLindon Truesdale
October 13, 1946- December 9, 1989
OBITUARY: The Charlotte Observer, December 14, 1989
John Truesdale, 43, of 37 N. 29th St., Battle Creek, Mich., formerly of Lancaster, died Dec. 9, 1989. Funeral was Tuesday at Farley-Estes Funeral Home in Battle Creek. Burial was in Oak Hill Cemetery.

Mr. Truesdale was born in Lancaster, son of James and Ruby Truesdale. He was a graduate of Lancaster High School and attended East Carolina University. He was an electrician for the Oldsmobile Division of General Motors in Lansing, Mich., where he had worked for 20 years. He was a member of UAW Local 652 and Sigma Phi Epsilon fraternity.

Survivors are his wife, Beverly; daughter, Mrs. Kimberly Gawart of Downer Grove, Ill.; son, James Truesdale of Battle Creek, Mich.; parents, James and Ruby Truesdale; sisters, Mrs. Helen Small, Mrs. Rita Green; brother, the Rev.  Stephen Truesdale.

Memorials can be made to St. Phillip Athletic Association, 20 Cherry St., Battle Creek, Mich. 49017.