In Memoriam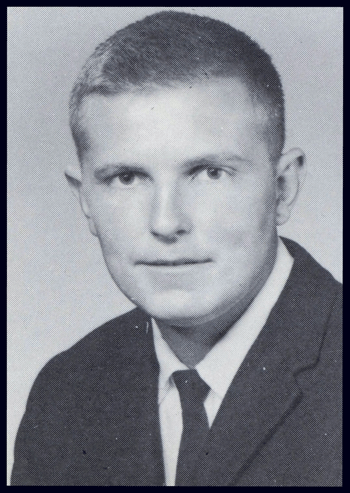 Kenneth Eugene Dover
June 25, 1946- March 21, 1996
OBITUARY: Charlotte Observer, March 23, 1996
Mr Kenneth Eugene Dover,49, of 604 South Potter Road died March 21, 1996, at Springs Memorial Hospital.

Funeral is 1 p.m. Saturday at Pleasant Dale Baptist Church with Rev. Richard Clark and Rev. Heath Carnes officiating. Burial will be in Pleasant Dale Baptist Church Cemetery. Visitation is 7-9 p.m. Friday at Cauthen Funeral Home, Lancaster Chapel.

Mr. Dover was born June 25, 1946 in Lancaster, son of the late Fred Thomas and Marie Outlaw Dover. Mr. Dover was a member of Pleasant Dale Baptist Church and was employed at General Tire. A cornerstone of his church, Mr. Dover was a deacon, church treasure, a Sunday School teacher, chairman of the finance committee, as well as a trustee of the church. He was also a former finance committeeman of the Moriah Baptist Association.

Survivors include his wife, Mrs. Dianne McDonald Dover; a son, Mr. Mike Dover of Lancaster; a brother, Mr. Larry Dover of Lancaster; and one granddaughter, Miss Savannah Marie Dover.
Cauthen Funeral Home, Lancaster Chapel is serving the family of Mr Dover.
*****************************************************************************************
"Kenneth Dover was a very sweet and caring person. He married Diane. She worked at Friedmans Jewelers and Kays Jewelers.  They had a son Michael.  Kenneth died from a heart attack. Our sons played football together and we saw them every Friday night."
Submitted by Sherry Brooks Williams
*****************************************************************************************
When we were kids , Kenneth Dover and I  spent a lot of time together and there are lots of memories from our childhood. One that especially stands  out was the day we had hitchhiked from my house to the "Mill Pool" ,(five miles) and after enjoying most of the day swimming, we started walking toward Gooches Cross Roads and a man pulled over and ask if we wanted a ride . We were happy for the ride, however when we reached our home, the man kept driving. We told him several times, " Mister you forgot to let us out", he kept driving ignoring our comments . All of a sudden he pulled over, opened the door without saying a word. We hopped out quickly and started running the four miles back toward home.  I never gave much thought to why .  Although we didn't  have a clue as to why he did what he did, we never mentioned it again. After having grown up , I started thinking about the episode and my only conclusion is that the man may have had meanness on his mind, but talked himself out of it.  That's my guess.  Kenneth would occasionally go home from school with me to play and that's the memories that I enjoy the most. Lost contact with many of my friends when  we  moved from Gooches cross roads  to the Douglas Community.
Submitted by Charles Goodman