In Memoriam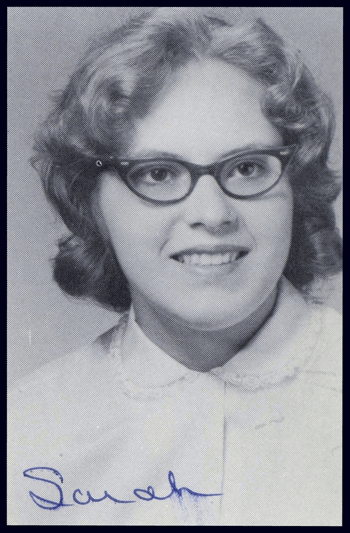 Sarah Jane Thomas Bierley
October 10, 1946- March 14, 1999
OBITUARY: The News and Observer (Raleigh, NC), March 17, 1999
Sarah Jane Thomas Bierley, 52, died March 14, 1999, following a 10 year battle with cancer. Born in Williamsport, PA the daughter of the late Harry E. and Jessie K. Thomas.

She is survived by her husband, Winfred B. Bierley Jr.; daughters, Kimberley Bierley of New York City, Christina Bierley of Apex; brothers, Bruce L. Thomas of Lancaster, SC, Robert J. Thomas of Columbia, SC.

Sarah was manager of the Electron Microscopy Laboratory for Pathology Associates International (PAI) in Durham. She had been with PAI for over 10 years where she was involved in examination of virus preparations using a method she developed. Her procedure is now recommended under the FDA's Points to Consider for production of monoclonal antibodies and cell lines. Prior, she worked at the NCSU School of Veterinary Medicine, Duke University Medical Center and Clemson University.

Memorial services will be held 3 p.m. Sunday at St. Paul's Episcopal Church in Cary.

In lieu of flowers, donations may be made to the Building Fund of the Prince of Peace Episcopal Church in care of the Treasurer 1513 Bullfinch Lane, Apex, NC 27502 or Hospice of Wake County, 1300 St. Mary's St., 4th Floor, Raleigh, NC 27605.
Arrangements by the Cremation Society of the Carolinas, Raleigh.