In Memoriam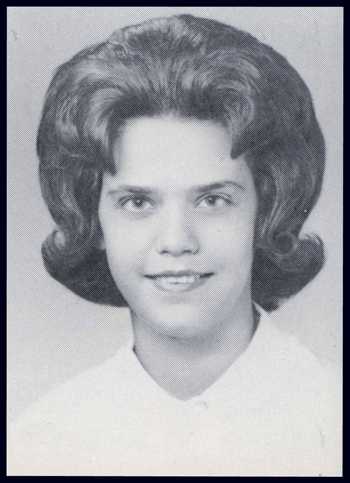 Shirley Jean Christmas Barton
April 15, 1946- December 7, 1996
OBITUARY: The Lancaster News, Dec. 08, 1996
Mrs. Shirley Jean Christmas Barton, 50, died Saturday, Dec. 7, 1996.
Born in Lancaster County April 15, 1946, she was a daughter of the late Hilton C. and Janie Williams Christmas and was married to Edward Hoyt Barton, Jr. She was employed with Springs Industries Customer Service Center as a senior inventory accounting analyst and a member of Hyde Park Baptist Church where she taught Sunday school.
Survivors include her husband; a son, Eddie "B" Barton, III of Camden; a daughter, Mrs. Chris (Teresa) Adams of Lancaster; four brothers, John "Pete" Christmas, Clyde Christmas, Franklin J. Christmas, and Herbert Christmas, all of Lancaster; four sisters, Mrs. Dorothy C. Bryson, Mrs. Clause (Betty Mae) Sims, Mrs. Howard (Jackie) Todd and Mrs. Danny (Alice) Cook, all of Lancaster.
Services will be 3 p.m. Monday from the Hyde Park Baptist Church by the Rev. Dr. Archie Neal and the Rev. Donald Coppedge. Burial will follow in Lancaster Memorial Park.
Visitation will be from 7 until 9 this evening at Hartley Funeral Home.
Memorials may be made to Hyde Park Baptist Church; 1898 Flat Creek Road; Lancaster, S. C. 29720.