In Memoriam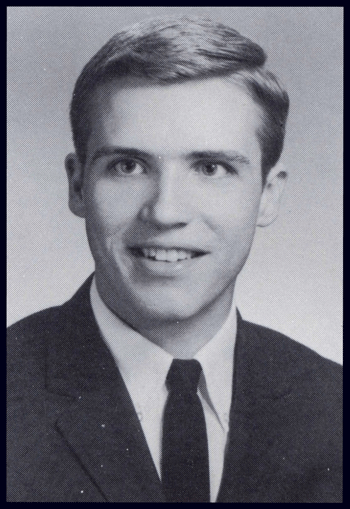 Thomas Francis Holland, III
November 3, 1945- March 9, 1989
OBITUARY: Worcester Telegram & Gazette (MA), March 11,1989
Thomas F. Holland III, 43, of 20 Bergin Lane, college organist and assistant minister of music at Assumption College, died March 9, 1989, in Hahnemann Hospital, Worchester, MA, after an illness.

He leaves a brother, Daniel C. Holland of Rock Hill, S.C.; a sister, Martha Belue of Fort Mill, S.C.; two nephews; a niece; and several cousins.

He was born in Lancaster, S.C., son of Thomas F. and Juanita (Hunter) Holland, and came here in 1981.

He graduated from Lancaster (S.C.) High School and earned a bachelor's degree from Assumption College. He studied at Boston University School for the Arts and Berklee College of Music in Boston.

Mr. Holland was appointed college organist in 1985. He was also associate organist at St. Paul's Cathedral, where he served as organist for most of the principal Worcester diocesan services, including the installation of Bishop Timothy J. Harrington and Auxiliary Bishop George E. Rueger.

In 1983, he was organist at solemn vespers during the convention of the American Guild of Organists and the Organ Historical Society in Worcester.

Mr. Holland was also organist for two recordings, "A Babe Is Born," issued in 1984 by St. Paul's Cathedral, and "Amid the Winter's Snow," issued last year by Mechanics Hall.

Before coming to Worcester in 1981, Mr. Holland was organist at First Methodist Church in Lancaster, S.C., and director of music at St. John's Episcopal Church in Jamaica Plain, Boston, St. Michael's Episcopal Church in Marblehead, where he designed the 1974 C.B. Fiske organ, and Temple Beth Shalom in Needham.

Mr. Holland was once director of music at Christ the King Church and organist at Temple Emanuel.

He was also a sales consultant for Conn Organ Studios in Boston and Allen Organ Studios in Framingham.

He was a member of the Worcester and Boston chapters of the American Guild of Organists.

The funeral will be held Monday from Caswell-King Funeral Home, 474 Grove St., with a Mass at 10 a.m. in St. Paul's Cathedral, 15 Chatham St. Burial will be in Lancaster (S.C.) Memorial Park.

The family requests that flowers be omitted. Memorial donations may be made instead to the Music Fund of St. Paul's Cathedral, 38 High St., Worcester, 01609.

*****************************************************************************************
I did not know Tommy Holland very well but I met him when we were about 10 years old at the Pharmacy snack bar downtown Lancaster.  He loved the pressed ham sandwiches made there.  He seemed very happy as child.  At about that same age I went trick or treating and he was giving out the candy to the ghosts and goblins.  I did not know it was his home and I did not identify myself.  He became very concerned that my ghost costume made of a sheet was dragging and causing me to trip and wanted his Mom or someone to fix it for me which showed he was a very thoughtful person.
Submitted by Don (Donnie) Baker
*****************************************************************************************
Tommy Holland was a good friend of mine.  He was an excellent musician and played organ at the Methodist Church Sunday worship services.  One day he asked me what I thought of the Prelude that morning and I said it sounded OK.  He played it for me again and asked if I recognized the song.  Sure enough it was 'Let's Twist Again Like We Did Last Summer'.  He had forgotten his music that morning and had to make up something on the spot.  Nobody caught it.
Submitted by Jimmy Davis
************************************************************************************
Tommy Holland was one of the most talented people I have met in all my years as a musician. He had a great sense of humor! I regret he didn't have more years.
Sunmitted by Peggy Robinson Matthews