Bonnie Gwendolyn Baker Hamilton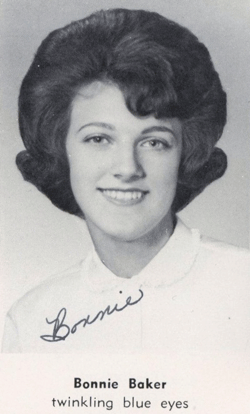 45th REUNION LANCASTER SENIOR HIGH SCHOOL CLASS OF '64
Name/Email Address: Bonnie Hamilton/ BonnieHamiltonSC at aol dot com
Marital Status/Spouse's Name: Married/ Drew Hamilton
Children/Grandchildren: Son: Andy Hamilton (wife, Kim) father of Ainsley (5), lives in Florence and is a teacher and coach in Lake City
Daughter: Gwen Hamilton Diehl (husband, David) mother of Justin (5) and Ashlyn (3), is a technology consultant in Huntsville, AL
Daughter: Blair Baker Hamilton is a teacher in Spartanburg
Occupation: CPA assistant and PT Legal Assistant
College/Professional Training: BA, Columbia College
Hobbies/Interests: Gardening and keeping up with family
Published a Book? (Name): N/A
Favorite Books/Authors: Pat Conroy (especially The Water is Wide and The Lords of Discipline) and Danielle Steele
Favorite Songs/Musicians: I appreciate and love many types of music, although I seem to be happiest with beach music and other music of the 60's.
Favorite Movies: The Sound of Music, Steel Magnolias, Pretty Woman, My Best Friend's Wedding, Grease
Best Vacation Ever: Anytime our whole family is together.
Favorite Memory of High School: There's not just one or two. Being a part of this great class left me with many fond memories which are being revived by this website and thoughts of the reunion. Teachers like Lib Ferguson, Hannah Duncan, Kitty Jackson and the classroom experiences with them will never be forgotten. Spending time with friends, letter girl practices, and Friday night football games are just some of those memories.
Proudest Moments of My Life: (1) The birth of each of my children, (2) The birth of each of my grandchildren
Things I Would Like My Classmates to Know: My first grandchild Justin was born in Seoul, South Korea, so I flew 21+ hours by myself to see him. Oh, what we do for our children and grandchildren!
I love remembering all of our good times together and look forward to reminiscing with all of you at the reunion. Be there!
Bonnie and Drew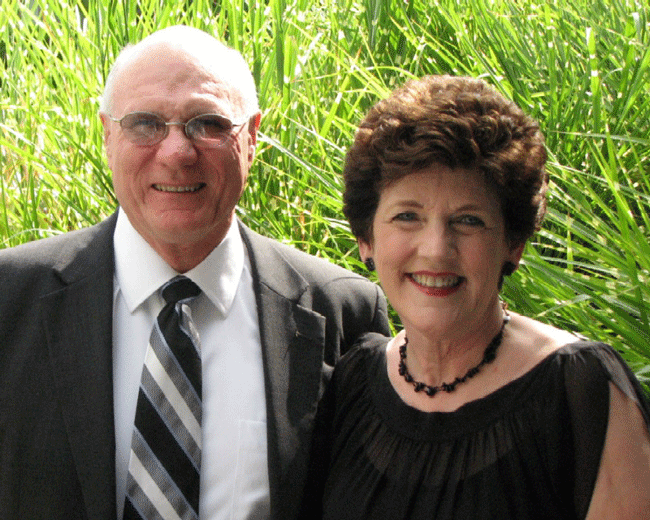 Andy, Kim, and Ainsley Hamilton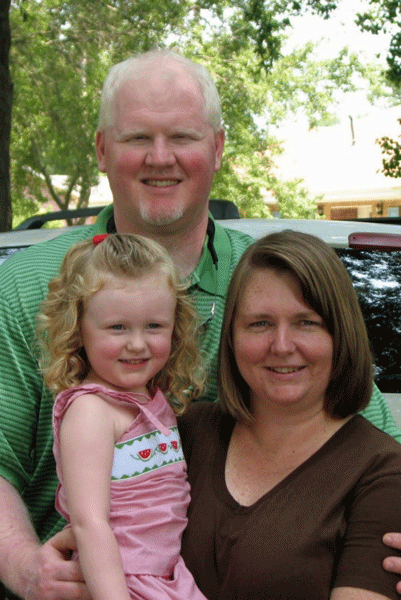 Gwen and David Diehl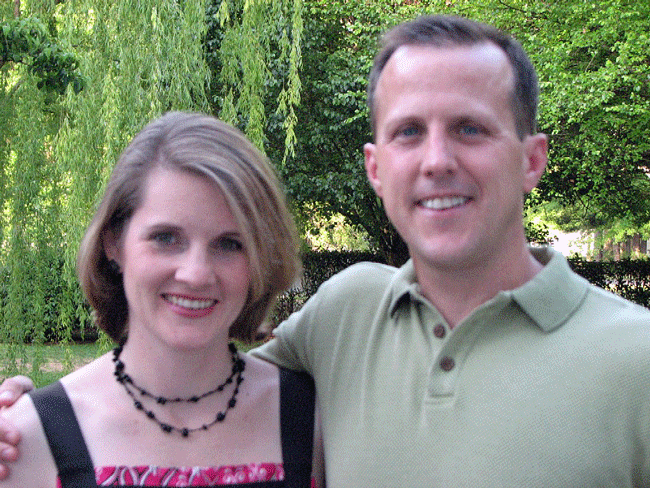 Blair Hamilton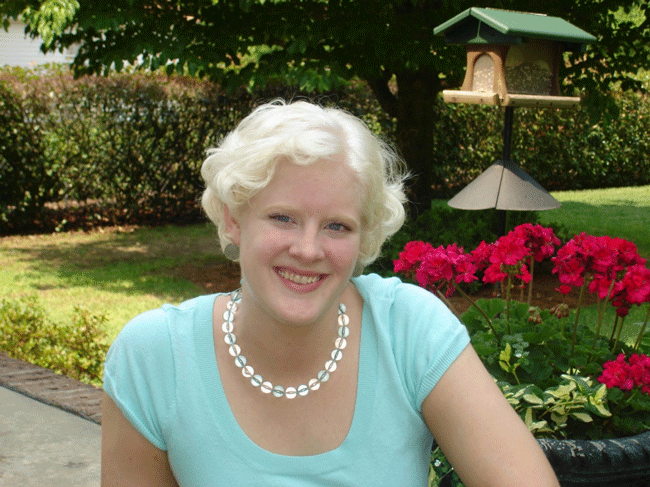 Grandkids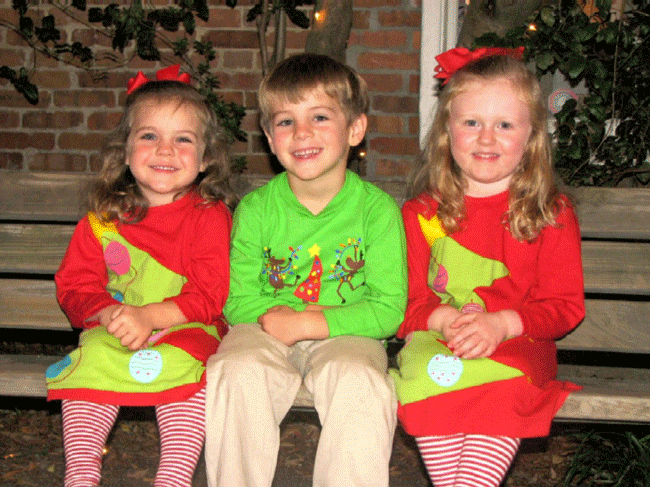 L-R: Ashlyn Diehl, Justin Diehl, Ainsley Hamilton
Hamilton Family, Christmas 2006