Brenda Loyce Carnes Fowler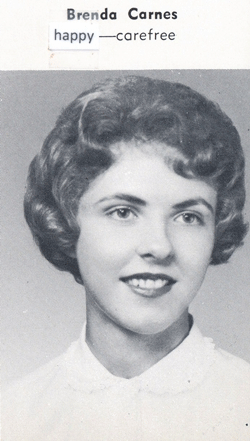 50th REUNION LANCASTER SENIOR HIGH SCHOOL CLASS OF '64
Name/Email Address: Brenda Fowler/bcfowler at comporium dot net.
Marital Status/Spouse's Name: Married 37 years to Larry.
Children/Grandchildren: We have 2 sons (Tim and Perry) and 2 daughters (Tammy and Kimberly) and six grandchildren.
Occupation: Retired from Springs Global
College/Professional Training: Attended business school in Rock Hill and USC-L.
Military Service(Details, Combat Tour?):
Own Business? (Name, Website):
Hobbies/Interests: Enjoy shopping, eating out, going to movies and attending North Carolina football games
Published a Book? (Name):
Favorite Books/Authors: The Bible and magazines.
Favorite Songs/Musicians: Anything by Elvis. Beach music and anything from the 60's. .
Favorite Movies: Anything that's a comedy or romance.
Best Vacation Ever: Bahamas cruise and my trip to Mexico City and Acapulco.
Favorite Memory of High School: All the years spent with the LHS band. All the half-time shows, parades, concerts are what I remember the most about high school. Circling around the Motor Inn Grill and Howard's on weekends (when gas was real cheap).
Proudest Moments of My Life: Birth of my children and their graduation from college.
Things I Would Like My Classmates to Know: I enjoy spending time with my family and friends, especially now that my sister has finally moved closer to home.
Fowler Foursome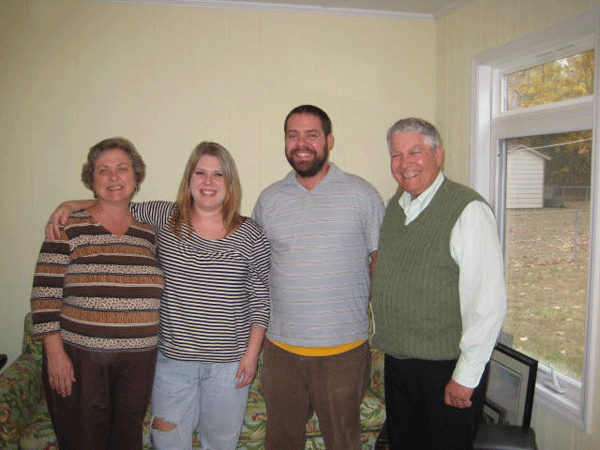 L-R: Brenda, Kimberly, Perry, Larry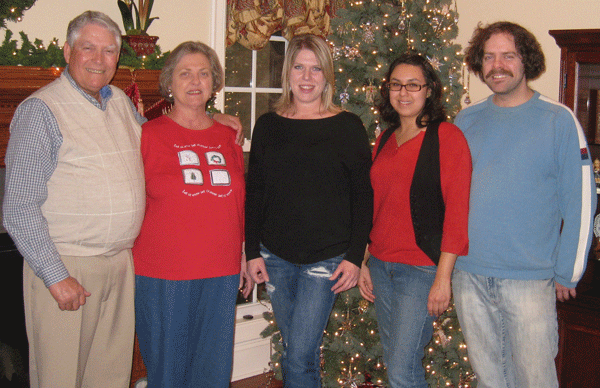 New Addition: Martha Suarez del Real-- Perry's Fiancee
More Fowler Clan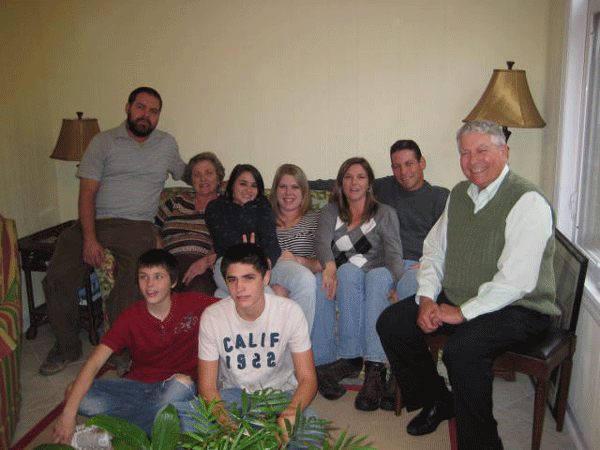 L-R(Front) Grandsons Scotty, Jake
Back: Perry, Brenda, Granddaughter Sarah, Kimberly, Daughter-in-law Joi, Son Tim, Larry
Carnes Siblings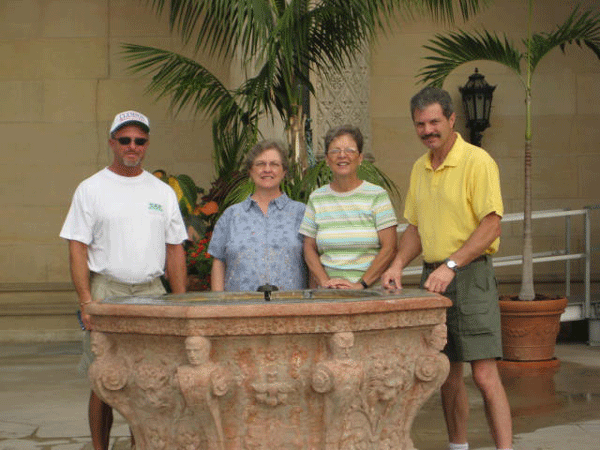 L-R: Darrell, Brenda, Linda, Glenn