Walter Owen McCants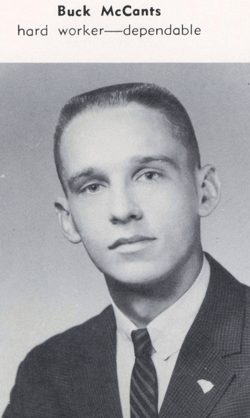 50th REUNION LANCASTER SENIOR HIGH SCHOOL CLASS OF '64
Name/Email Address: Buck McCants/ wmccants at comporium dot net
Marital Status/Spouse's Name: Married to Linda Carnes for 45 ½ years
Children/Grandchildren: Matthew, 31 ; Michael, 29; both US Air Force Academy graduates and Air Force pilots
Occupation: Retired US Air Force 22 years, Retired Fedex pilot 16 years. Presently House Boy, Lawn Boy, Computer Tech Support for way too many people, Golf Hacker
College/Professional Training: BS, US Air Force Academy; Masters equivalent, Graduate Institute of International Studies, Geneva; National War College
Military Service(Details, Combat Tour?): Air Force 22 years; Vietnam , AC-119K gunship
Own Business? (Name, Website): No.
Hobbies/Interests: Golf, reading, computers, history, baseball, music, aviation
Published a Book? (Name): Not yet
Favorite Books/Authors: David McCullough, Doris Kearns Goodwin, Cornelius Ryan, Leon Uris, Herman Wouk, Michael Crichton, John Grisham, Robert Ludlum, David Halberstam, Tom Clancy, Michael Connelly, Nelson DeMille
Favorite Songs/Musicians: Anything, particularly Beach Oldies, Drifters, Kenny Chesney, Bob Seger, Journey, Zac Brown Band, Darius Rucker
Favorite Movies: Band of Brothers, Andromeda Strain, Forrest Gump, Bucket List, Chariots of Fire, Saving Private Ryan
Best Vacation Ever: Two years of Graduate School in Switzerland. No kids, HAD to travel as part of my scholarship! So Linda and I did!!
Favorite Memory of High School: Fantastic teachers, Miss Gladys, playing baseball with a bunch of great guys, Friday pep rallies
Proudest Moments of My Life: When the boys graduated from USAFA and pilot training. Administering the Oath of Office to them, saluting them, and then presenting them with my old 2nd Lieutenant gold bars was something that I'll always cherish. Likewise, pinning my original Air Force pilot wings on them at their "winging" ceremonies. Having their mother at my side when I did.
Things I Would Like My Classmates to Know: What a fantastic ride it's been so far! I've been truly blessed to have such a wonderful family and life, as well as good health, and I'm very grateful for that. Linda is the best thing that has ever happened to me. Coaching our boys in baseball for twelve years was priceless. Can't hold a single note, but love music! I've been to almost 90 countries, but none can compare to the good 'ole USA. It's great to be back "home" in SC, I'm very proud to be a member of the Class of '64, and I look forward to seeing lots of classmates at the reunion. Live! Love! Laugh!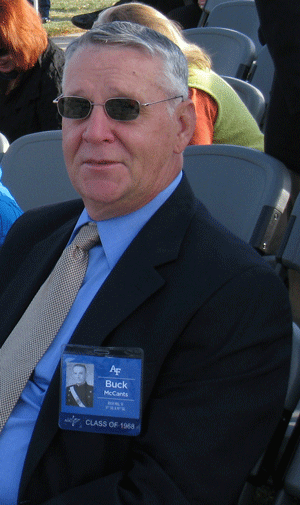 Buck and Linda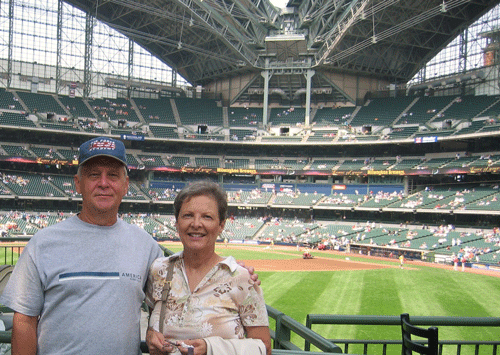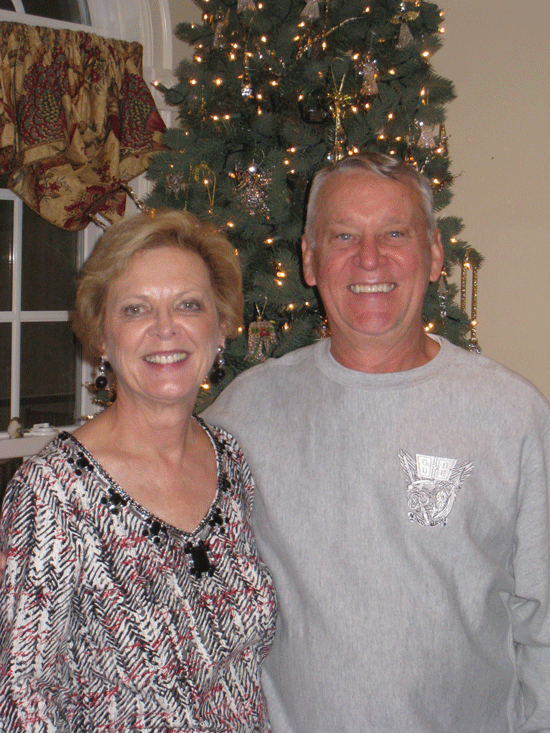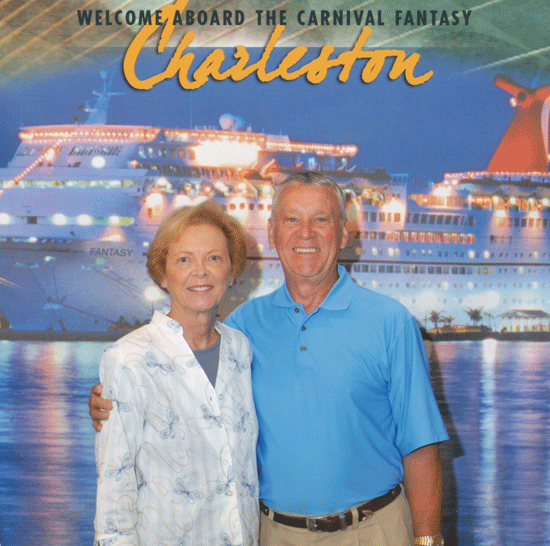 Buck and Boys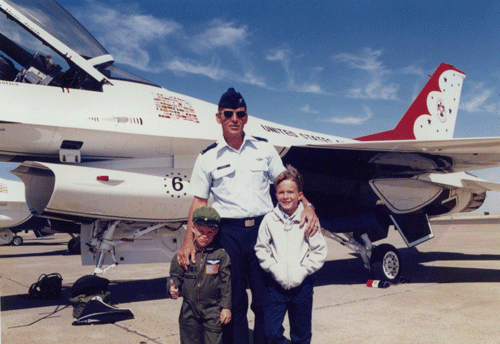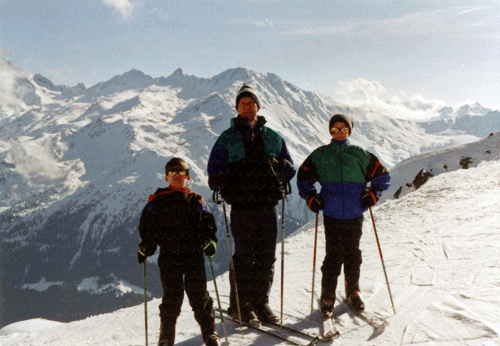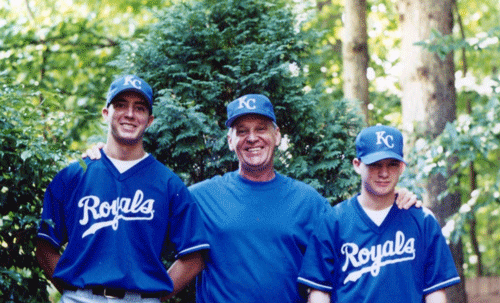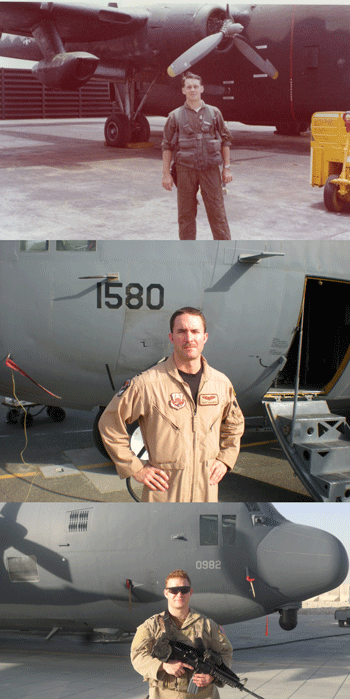 Matt's USAFA Graduation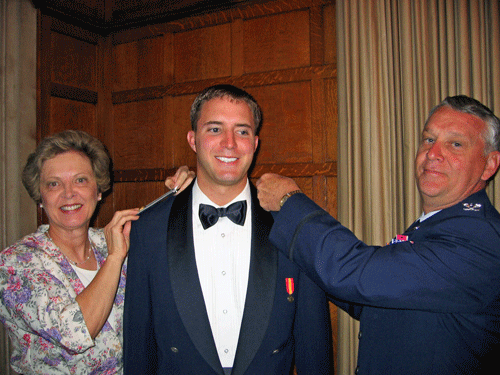 Mike's USAFA Graduation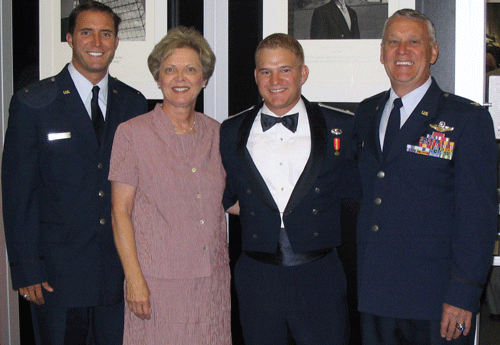 Mike with me in my "office"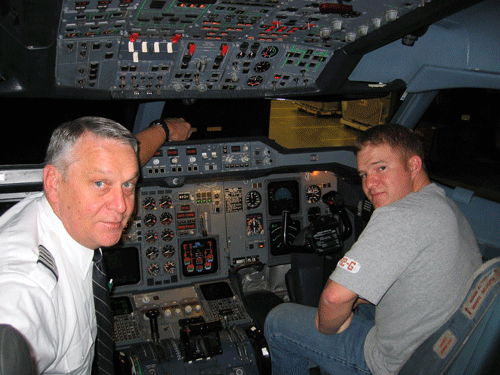 USAFA Pavers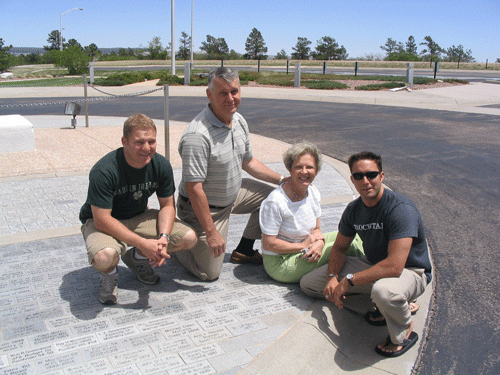 With My Baseball Buddy, Marty Cole