Helen Catherine Mangum Brewer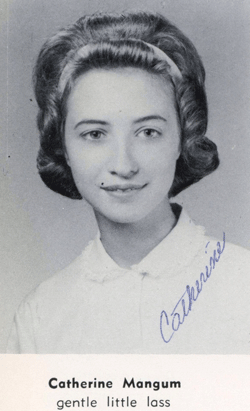 45th REUNION LANCASTER SENIOR HIGH SCHOOL CLASS OF '64
Name/Email Address: Catherine Mangum Brewer/ auntcat1 at juno dot com
Marital Status/Spouse's Name: Mike [Michael S.] Brewer, Sr.
Children/Grandchildren: Michael S. Brewer, Jr./daughter-in-law Christi Emory
Occupation: retired school teacher/school media specialist 30 years
College/Professional Training: BS from Winthrop in Ele. Ed./MEd from USC; classes at UVA Northern VA extension; class at VCU; classes at Coastal Carolina University
Military Service(Details, Combat Tour?):
Own Business? (Name, Website):
Hobbies/Interests: walking/reading
Published a Book? (Name):
Favorite Books/Authors:
Favorite Songs/Musicians: golden oldies
Favorite Movies:
Best Vacation Ever: trip to China in 1988/would love to go back since I know it has changed so much in the last few years, especially for the Olympics
Favorite Memory of High School: ring day; prom nights/trips to beach
Proudest Moments of My Life: climbing the Great Wall of China in 1988
Things I Would Like My Classmates to Know: I was a boring, unexciting person in high school and that hasn't changed a bit! I have 8 nieces, 1 nephew; 8 great nieces [#9 due in June], 5 great nephews; Love to get together with my family. All 3 of my sisters live in SC [Columbia, Camden, and Lancaster] and we try to get together at least every other month for Sisters' Day. Mike's grandmother died a few years ago at 106 so he will out live me!!!! –both of his parents are still living 87 and 86.
Cutting the Cake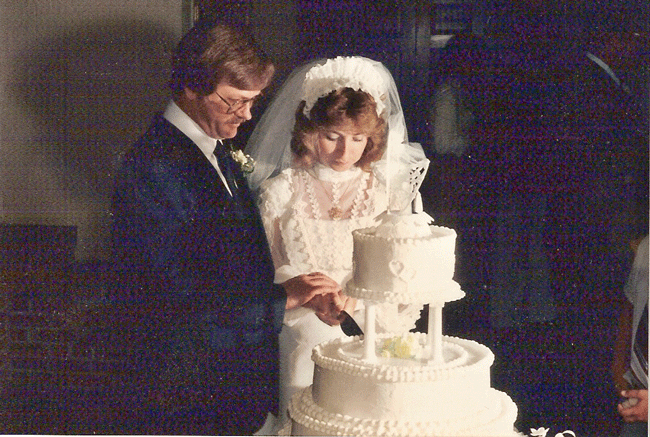 Going Away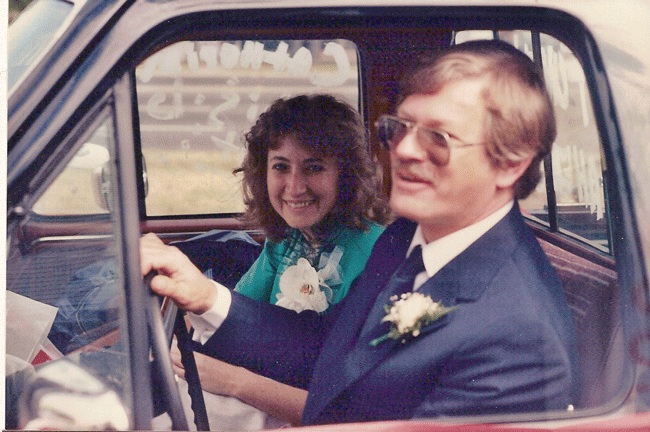 Michael and Christi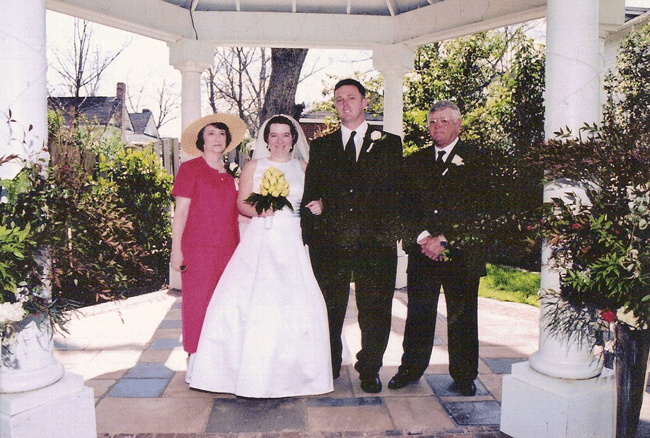 Married in Lancaster April 3, 2004