Charles Oliver Plyler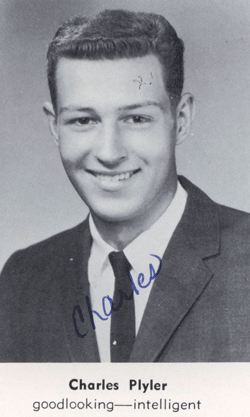 45th REUNION LANCASTER SENIOR HIGH SCHOOL CLASS OF '64
Name/Email Address: Charles Plyler/ cplyler at sc dor rr dot com
Marital Status/Spouse's Name: 41 years to Rebecca Anne Campbell Plyler (Miss Lewisville High School of 1963 - she beat out the other 10 girls in her class - this was NOT a big school).
Children/Grandchildren: Son Russell, Grandchildren Olivia (10) and Ethan (6).
Occupation: Team Coordinator – Internal Revenue Service – Large & Mid-Sized Business. Winding down 40 years.
College/Professional Training: The University of South Carolina, B.S. Business/Accounting
Military Service: USAR, 1969 – 1975, HHC 360th Civil Affairs
Hobbies/Interests: Golf, USC Gamecock Athletics, Gardening, Cooking, Boating, Music Concerts; Computering
Published a Book? (Name): No, but I wrote a letter to the editor one time.
Favorite Books/Authors: Chronicles Volume I (Bob Dylan); the Layman's Guide to Parallel Universes.
Favorite Songs/Musicians: Hank Williams, Ray Price, Willie Nelson, Bob Dylan, Joan Baez, Mickey Newbury, Joni Mitchell, Judy Collins, John Prine, Tom Waits, Paul Simon, Lyle Lovett, the Eagles, Leonard Cohen, Diana Krall, Andrea Bocelli, did I mention Bob Dylan, you get the picture
Favorite Movies: Your Cheating Heart, High Noon, Rainman, As Good as It Gets, Tombstone, Contact, the Bourne Series, Bridges Over Madison County, Band of Brothers, The Sting, A Beautiful Mind, and on and on.
Best Vacation Ever: Cape Cod; Monterey Peninsula; and the ones to come.
Favorite Memory of High School: Walking in the men's restroom and seeing all 12 guys standing in front of the mirror admiring their yellow shirts and black slacks. Swore I'd never own either. And more seriously, baseball with a great group of friends.
Proudest Moments of My Life: Standing at the altar watching my bride's hands shake as she held the bouquet and realizing I was the calmest person there. Lord, how things have changed. Many moments having to do with my wife, our son and grandchildren.
Things I Would Like My Classmates to Know: I often wonder why I've been so blessed but I don't dwell on it for fear of breaking the spell. I look forward to seeing each of you after so long. I've shied away from these in the past because of my terrible long-term memory which I have had since we graduated. So, I'll apologize in advance for not remembering many of the things we did (all of them above board, of course). The information sheets that Buck has already posted are really impressive and I'm lucky to be a part of such a distinguished group. A special thank you to all who were on active military service.
Charles and Becky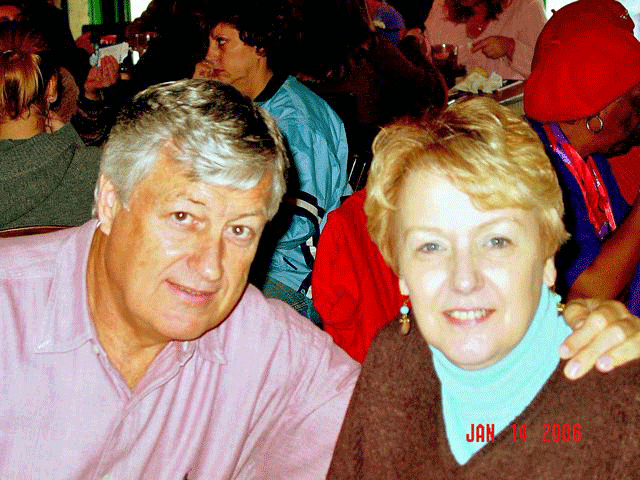 Our Place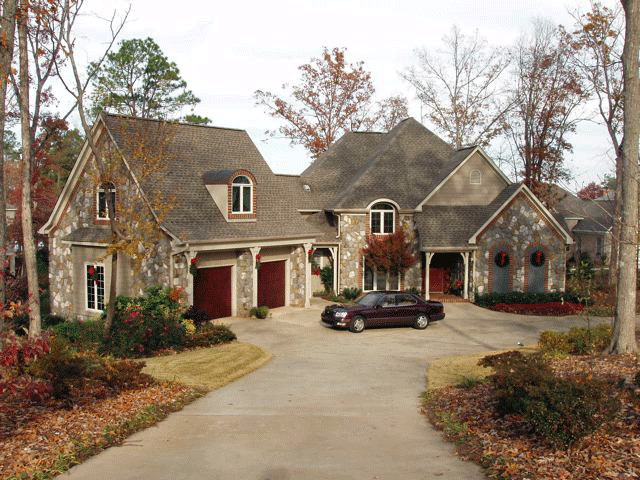 The View out Back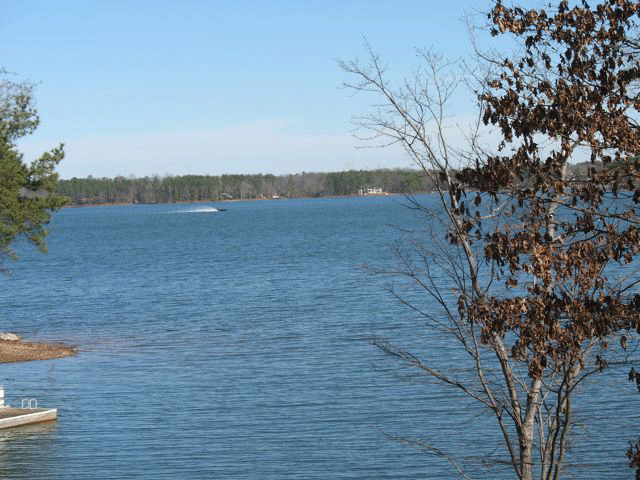 Russell with Ethan and Olivia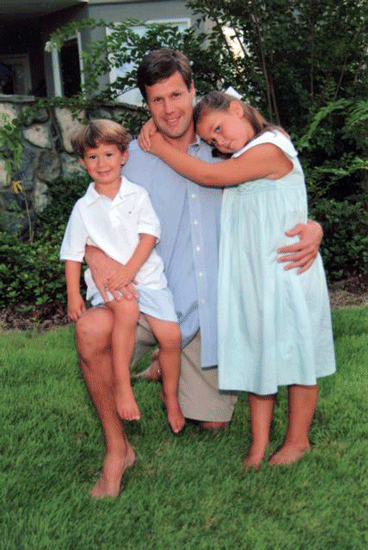 Russell and Laura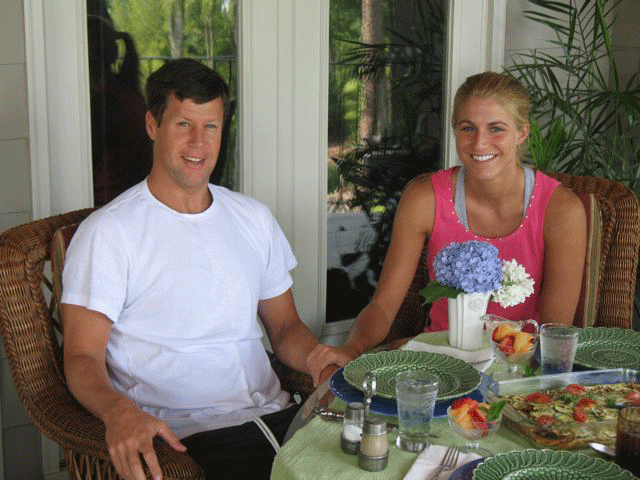 Olivia to the Finish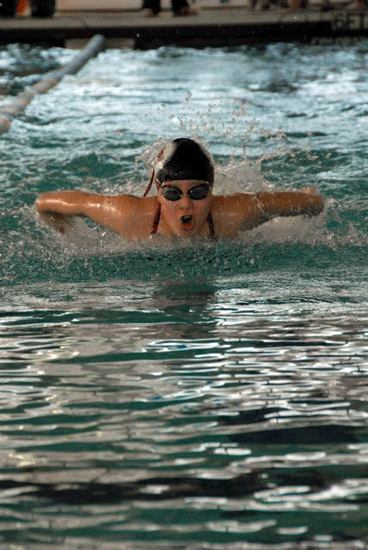 Pure Speed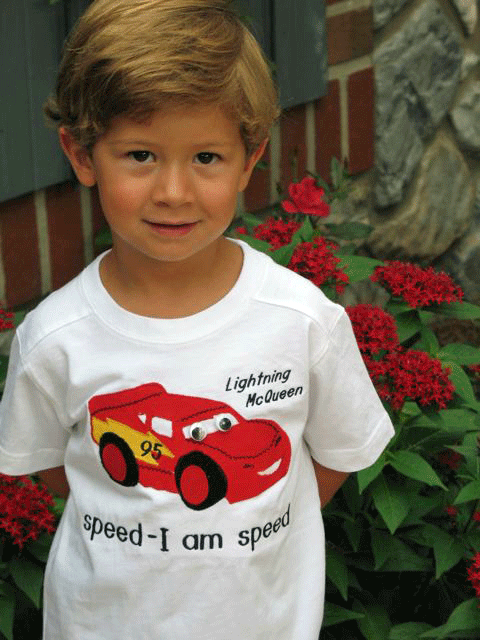 Stuffing the Bird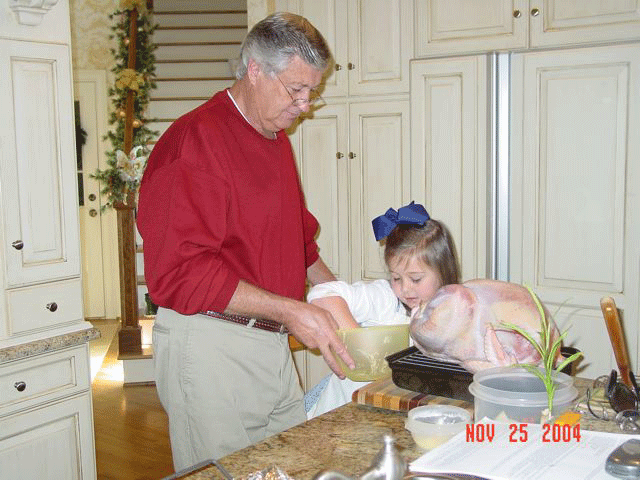 Heading to a Wedding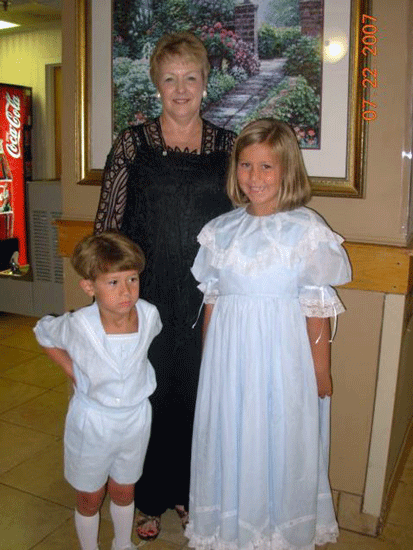 Heading Back