Barto Craig Robinson, Jr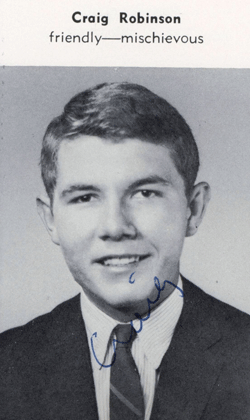 45th REUNION LANCASTER SENIOR HIGH SCHOOL CLASS OF '64
Name/Email Address: Craig Robinson/ T123banker at aol dot com
Marital Status/Spouse's Name: Married to Becky Miller for 41 years.
Children/Grandchildren: Children: Tripp –38, Patrick –32./ Grands: Mason – 11, Avery- 8, Koribin –7, Cooper – 18 months
Occupation: Banker, Bank of America – 30 years; First Citizens Bank & Trust – 5 years; Pinnacle Bank – 2 years
College/Professional Training: University of South Carolina – BS; LSU School of Banking; East Carolina University – Commercial Loan School
Military Service(Details, Combat Tour?): N/A
Own Business? (Name, Website): N/A
Hobbies/Interests: Golf – Anytime; Lake Hartwell House in Anderson, S.C.
Published a Book? (Name): N/A
Favorite Books/Authors: most anything by John Grisham
Favorite Songs/Musicians: "Paris" anything by Jimmy Buffett and Beach Music
Favorite Movies: Raising Arizona
Best Vacation Ever: Summers at Garden City with my family – all of them!! Love it
Proudest Moments of My Life: My marriage, my children, my grandchildren, my business successes along with my community services that made a difference
Things I Would Like My Classmates to Know: That I have been truly blessed with a career I enjoyed, children that I love and am proud of, grandchildren I can spend time with, being married to the love of my life and the ability to retire relatively young so we can travel and spend quality time with my family.
I don't get to Lancaster very often now that Becky's and my parents are deceased but I have fond memories of great times and all the people I grew up with who are like no other we have met along the way.
Becky and I are looking forward to seeing everyone in April and talking about the "good old days." I still cannot believe that it has been 45 years because it seems like yesterday!!!!!!!!!
Craig and Becky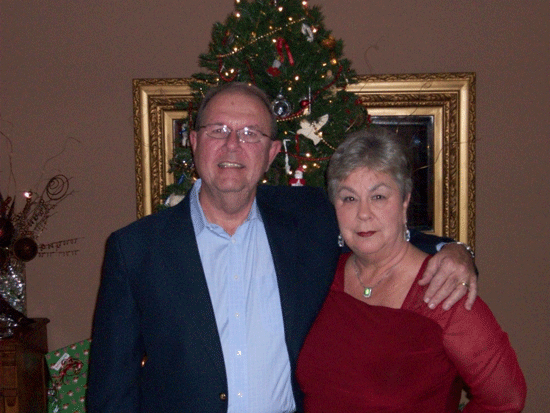 Tripp's Family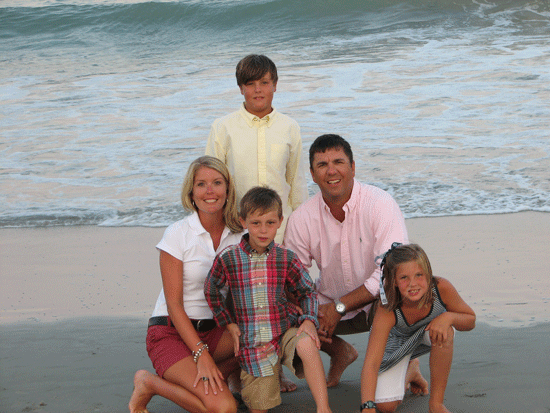 Wendy, Mason (standing), Avery, Tripp, Korbin
Patrick's Family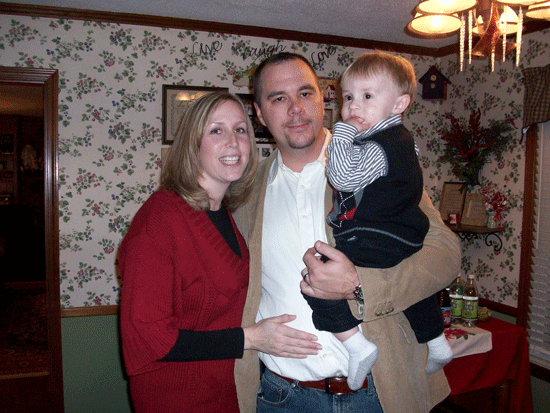 Aimee, Patrick, Cooper
Craig and the boys
Grandchildren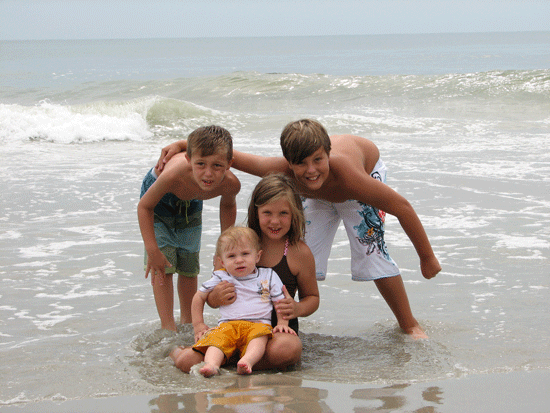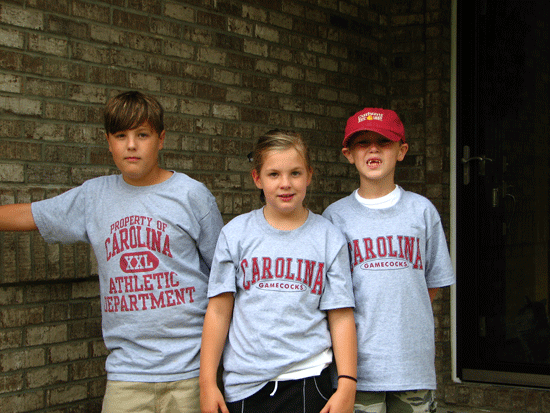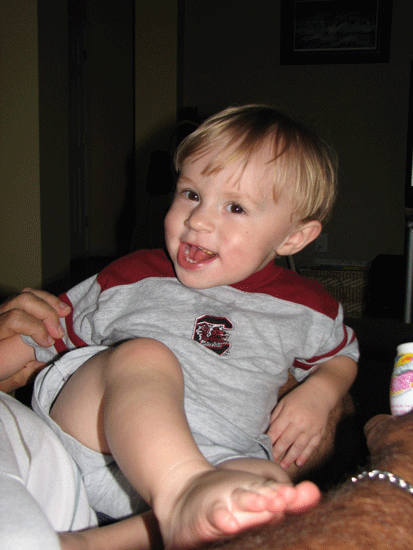 Craig and Grandkids at his retirement