Mildred Dianne Snipes Moreno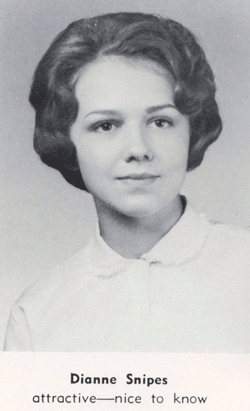 50th REUNION LANCASTER SENIOR HIGH SCHOOL CLASS OF '64
Name/Email Address: Dianne Moreno/dsmoreno3 at aol dot com
Marital Status/Spouse's Name: Married to Luis F. Moreno for 42 years
Children/Grandchildren: Jonathan (son) , Ashley/ A.J. (13), Drew (10), Anna (6) Moreno. (Jonathan is General Director of Sandhill Scientific Vietnam, Ltd. In Ho Chi Minh City, Vietnam).
Andres' (son), Kristi/ Emily (8), Nathan (5) Moreno. (Andres' is Leader of Honeywell Operating Systems in Greer, S.C.)
Occupation: Retired from Riverside High School in 2011 ( Art Teacher- 32 years in Greenville Co. Schools)
College/Professional Training: Winthrop College (B.A.), Furman University (M.A. + 30 hours)/ Art Education
Hobbies/Interests: Bible studies (my favorite is Beth Moore's), creating art, socializing with friends, and enjoying grandchildren
Favorite Books/Authors: As a member of a ladies' book club, we read and discuss a variety of books.
Favorite Songs/Musicians: Easy listening and oldies.
Favorite Movies: Hallmark Movies and a variety of other movies.
Best Vacation Ever: One month traveling through 7 countries in Europe (years ago); vacationing with our sons and their families within the states, and spending 3 weeks with family in Ho Chi Minh City, Vietnam 2013.
Favorite Memory of High School: Nothing specific. I did enjoy Ms. Duncan's Latin class. Also, I remember that I was in history class when Kennedy's assassination was announced.
Proudest Moments of My Life: Birth of sons and grandchildren.
Things I Would Like My Classmates to Know: Now retired from teaching in public schools, it is an exciting season, enabling more time for creating and exploration of art. There is more time to attend weekly Bible studies with other ladies, and then, "out to lunch". Luis and I are enjoying Bible studies and socializing more with other couples in our Life Group from Taylors First Baptist Church. Lastly, we are free to attend more activities with our grandchildren.
If interested, I have an artist statement and a couple of samples at: http://www.greenvillearts.com/art-scene/arts-directory/?ci=&page=&q=Moreno&x=0&y=0%20.
Photos of Dianne Moreno's Family
Luis and Dianne Moreno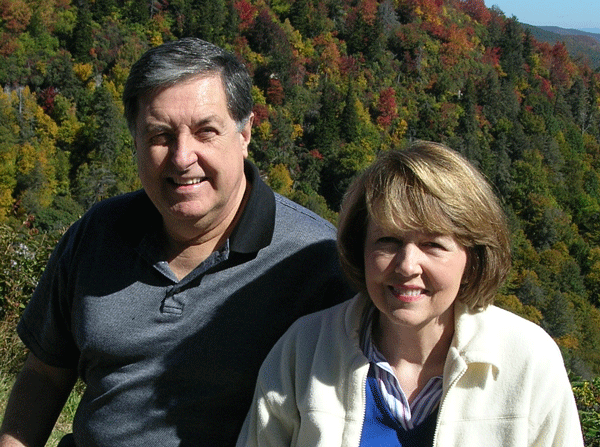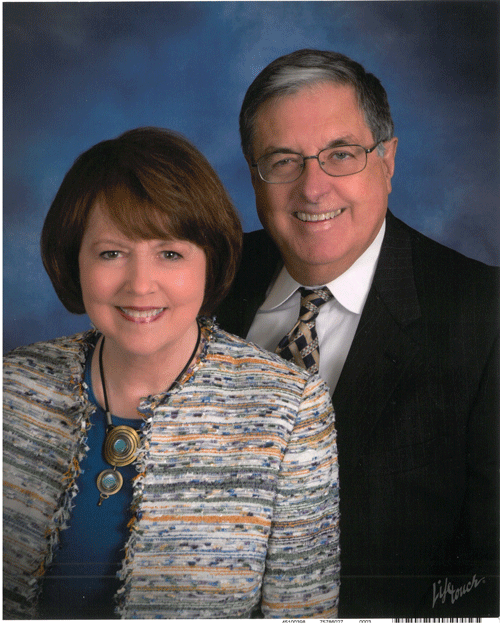 Jonathan & Ashley Moreno and Family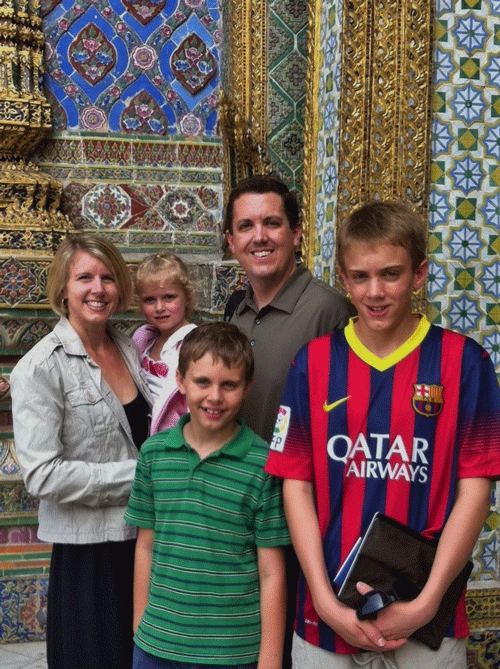 In Thailand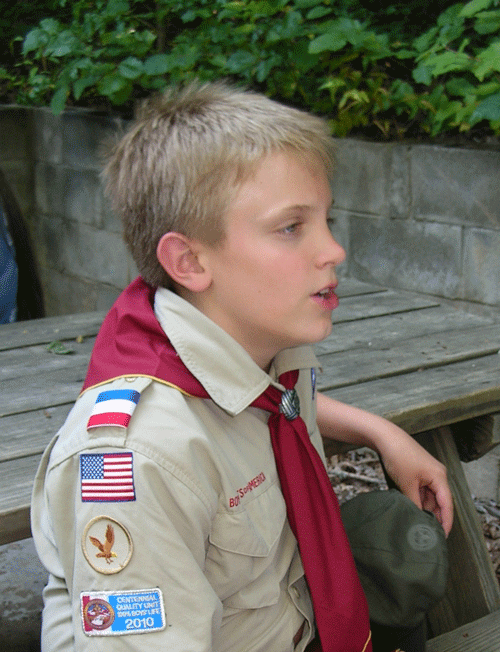 AJ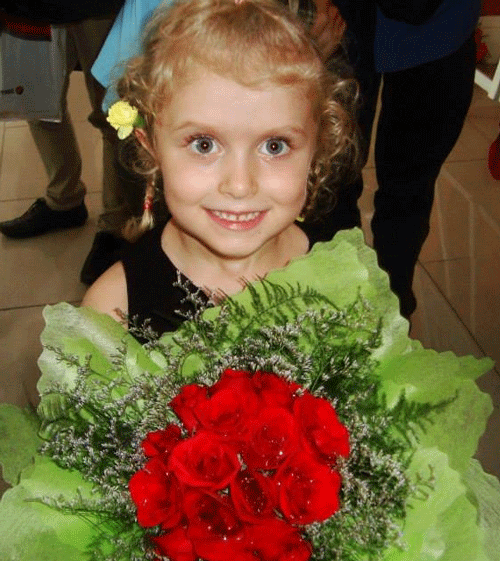 Anna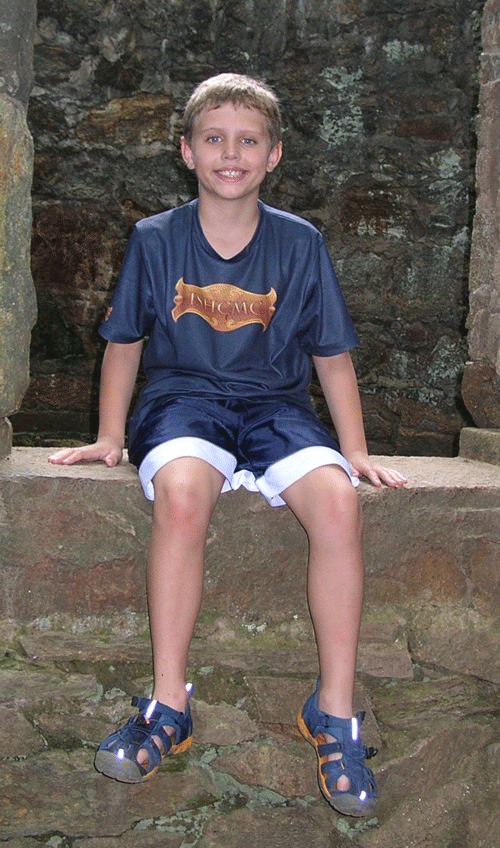 Drew
Andres' & Kristi Moreno with Family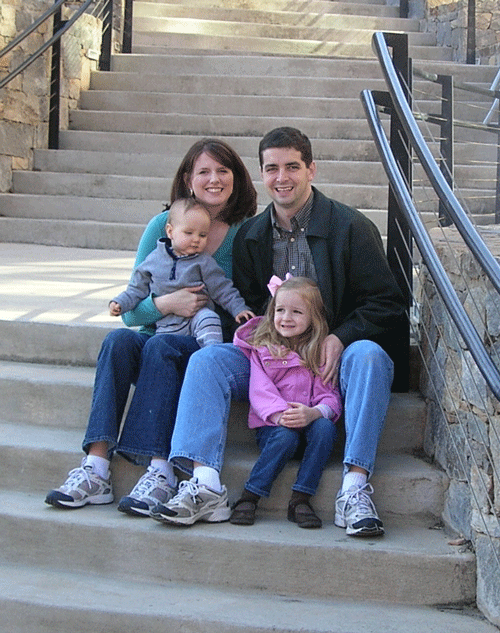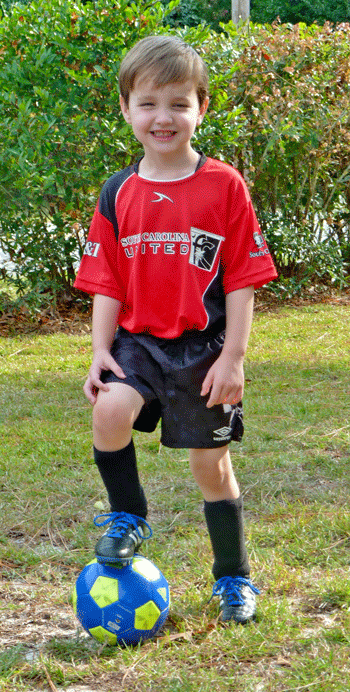 Nathan
Emily