Vivian Pittman McCoy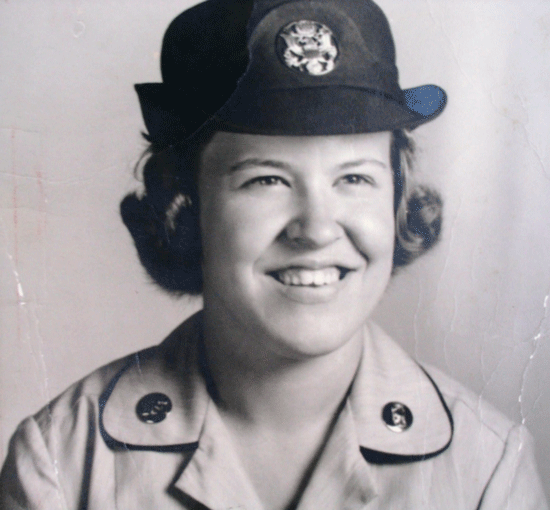 US Army, 1965- 1967
Medic, Specialist Fourth Class (E4)
From Her Husband, Bill McCoy, SFC (Retired) US Army:
Dianne was an army medic. She trained Ft McClellan for basic training, then went to Ft Sam Houston, for Medical training. She worked at Brooke Army Hospital for a few weeks until she went to Ft Leavenworth where she worked as a medic at the Post hospital. She was in the Army for a little over two years, until she met me there while I was a MP there. Back then WACS (Women in the army) could get out on marriage if they wanted to. So she got an honorable discharge and we returned to Lancaster SC and were married April 9, 1967, 8 days before I was sent to Vietnam.
William A. (Bill) McCoy
Sergeant First Class (1st Sergeant), US Army (Retired)
Meritorious Service Medal, Army Commendation Medal with 4 Oak Leaf Clusters
Vietnam Veteran
Entered the Army Dec 1964, married Dianne in April 1967. Served in Korea, Ft Rucker Al, Ft Gordon GA twice, Ft McClellan AL twice, Ft Jackson SC, Ft Benning GA, Ft Leavenworth KS twice. Vietnam Vet 1967-68 1st Inf Div. Retired in 1986. Served 19 1/2 years with Cumberland County Sherif'fs Office and retired as a Detective Sergeant with the fugitive squad in August 2005. Ordained Independent Baptist Minister, currently Chaplain of the Fraternal Order of Police, Lodge 59 and doing volunteer ministry work in nursing homes. Dianne and I have two children, Melissa Dawn (deceased at age 32 in Jan 2002) and James Allen, 39 years old Captain in Army Reserves, Afghanistan vet and soon to return.
Their Son, James Allen McCoy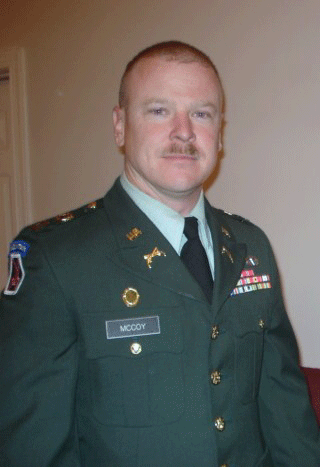 Captain Jim McCoy, US Army Reserves
Bronze Star, Afghanistan Veteran