Dolly Dianne Player Turner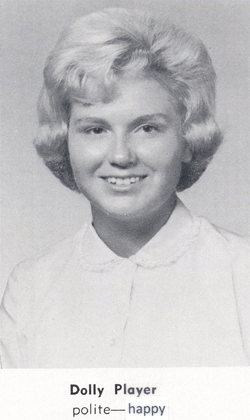 45th REUNION LANCASTER SENIOR HIGH SCHOOL CLASS OF '64
Name/Email Address: Dolly Player Turner / rturner9 at sc dot rr dot com
Marital Status/Spouse's Name: Married / Bob- Retired Industrial Engineer/Cost Accountant
Children/Grandchildren: Daughter – LeeAnn Marketing Major at UNC-W – presently with Gaston County School System- mother of twin girls(Age 11). Son – Chas Business Admin Major at HGTC – presently a branch manager of an international company remodeling bathrooms and father of two girls (Ages 11 and 9)
Occupation: Retired Elementary School Teacher and glad of it
College/Professional Training: Masters degree U.S.C.
Military Service(Details, Combat Tour?):
Own Business? (Name, Website):
Hobbies/Interests: Traveling, Reading Novels, Decorating and redecorating my house. Spoiling grandchildren and then returning them to parents.
Favorite Books/Authors: Stephen King and Nora Roberts novels, and my Bible
Self Help Books: Used in decorating our home.
Favorite Songs/Musicians: Any type of music.
Favorite Movies: Movies that deal with real life.
Best Vacation Ever: All trips to the nooks and crannies of Blue Ridge Mts. Looking forward to a trip to Europe in 2011.
Favorite Memory of High School: Spending time with good friends, roller skating at Springs Park, PJ Parties, and trips to Springmaid Beach.
Proudest Moments of My Life: Birth of my two children (Lee Ann and Chas), a 40 year marriage to Bob, the birth of four granddaughters and a bachelor and masters degree in Education.
Dolly's Family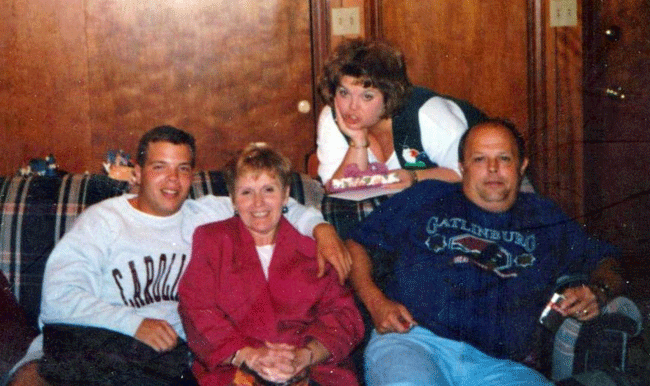 Dolly and the girls