Gerald Alvin McCants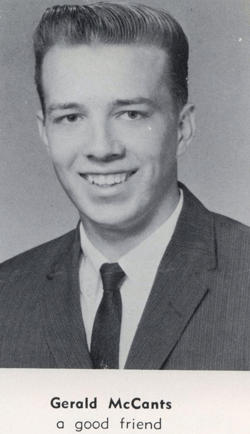 45th REUNION LANCASTER SENIOR HIGH SCHOOL CLASS OF '64
Name/Email Address: Gerald McCants/gmccants at sc dot rr dot com
Marital Status/Spouse's Name Married/Patsy Catoe McCants
Children/Grandchildren: Children: Bryon and Tim/ Grandchildren: Chris and Sara
Occupation: Senior Pastor of Northgate Baptist Church, Florence, SC
College/Professional Training: Western Kentucky University/Fruitland Baptist Bible Institute
Military Service(Details, Combat Tour?): US Army; Sergeant E-5/Vietnam Veteran
Own Business? (Name, Website): No
Hobbies/Interests: golf/working on old trucks
Published a Book? (Name): No
Favorite Books/Authors: No favorite
Favorite Songs/Musicians: No favorite
Favorite Movies: James Bond movies
Best Vacation Ever: Trip to Israel and to Japan
Favorite Memory of High School: Going steady with Patsy 3 of the four years I was in high school. Seeing my Dad get his high school diploma the same year I got mine. And of course, Graduation!
Proudest Moments of My Life: The day Patsy and I were married. Seeing our first born son, Bryon, for the very first time and having the same feelings when I saw our second son, Tim. Seeing both become Christians and join the church I was pastoring. Seeing Tim graduate from the Naval Training center in Chicago and then watching him become a great husband and father.
Things I Would Like My Classmates to Know: I will always be grateful for the education I received at Lancaster High School. The Lord has blessed me with a great wife who supports me and my work. He has given us two wonderful sons. And He has allowed me to make meaningful friendships with people from different places in this country. He has used me to bring comfort, hope and joy to many people throughout the years. Of this, I am very thankful.
Gerald and Patsy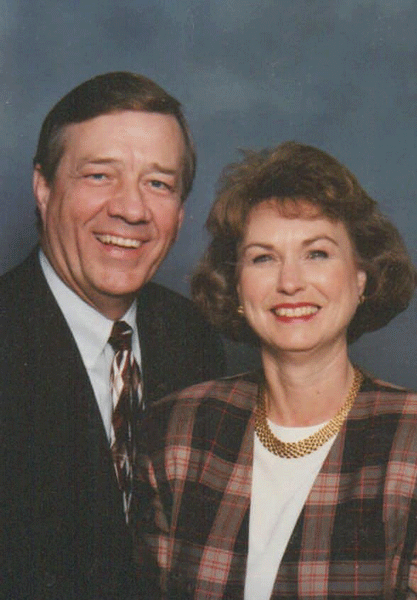 Tim and Family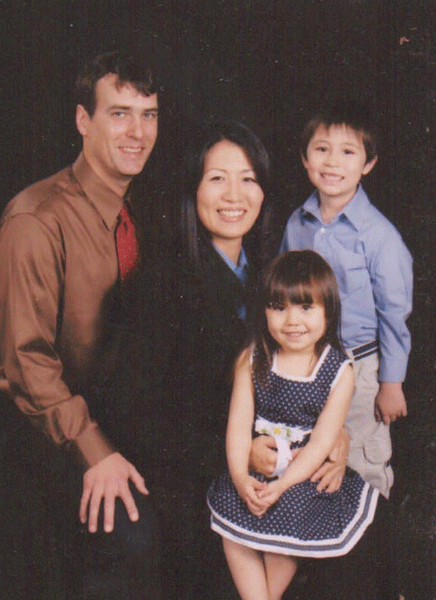 Tim, Mai, Sara, Chris
Bryon