Gerald Crandell Warren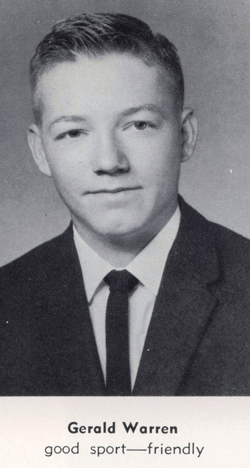 45th REUNION LANCASTER SENIOR HIGH SCHOOL CLASS OF '64
Name/Email Address: Gerald "Ger" Warren/ cosmos-mariner at tampabay dot rr dot com
Marital Status/Spouse's Name: Married to Anna Suzette Knight
Children/Grandchildren: 2 children, Josh and Megan, 2 grandchildren with a third on the way
Occupation: retired
College/Professional Training: BA
Military Service(Details, Combat Tour?): Warrant Officer, Helicopter Pilot, Vietnam retired California National Guard
Own Business? (Name, Website):
Hobbies/Interests: traveling, patio gardening, cooking, enjoying life
Published a Book? (Name):
Favorite Books/Authors: any book about a location we're visiting
Favorite Songs/Musicians: so many…arias from any opera, Unchained Melody by the Righteous Brothers, TB Blues by Leon Redbone, ballads by Carroll Brown, Like a Rock by Bob Seger and Silver Bullet Band, Closing Time by Leonard Cohen and the list goes on
Favorite Movies: A Christmas Story, Casablanca
Best Vacation Ever: Italy for 5 weeks with Anna this fall
Favorite Memory of High School: graduation
Proudest Moments of My Life: When Anna said "Yes"
Things I Would Like My Classmates to Know: After retirement from Xerox Anna and I sold everything, moved on a 50 ft sailboat for 3 years, had adventures, retired from the boat, moved to Tampa had to buy all new stuff and are having adventures on land.
Gerald and Anna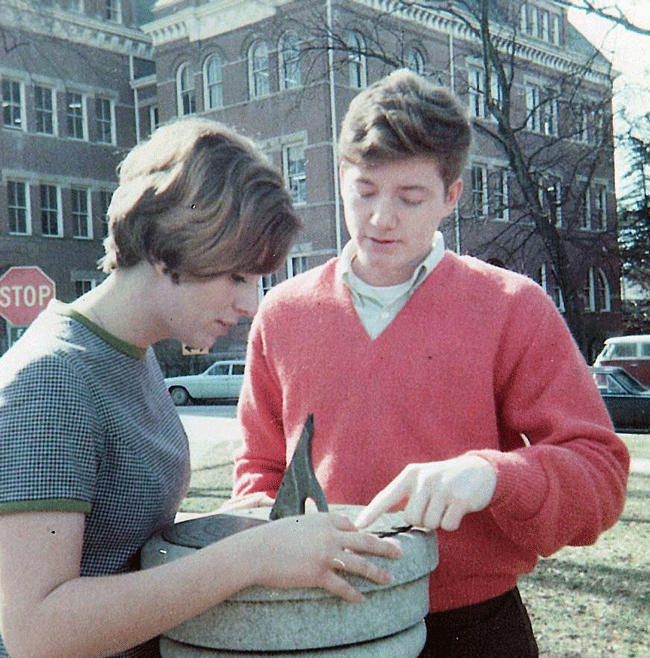 At Winthrop, 1969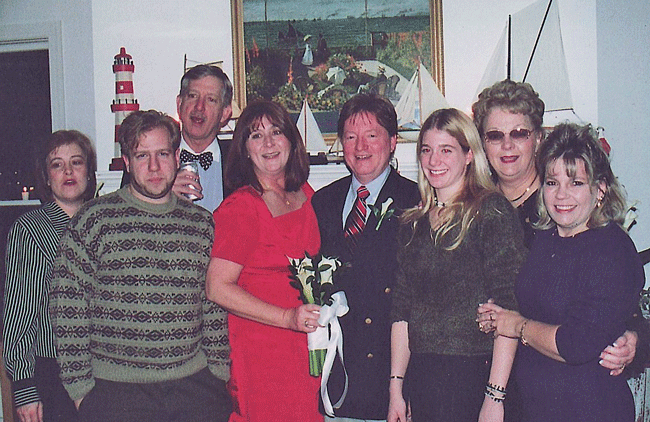 Wedding, January 1, 2001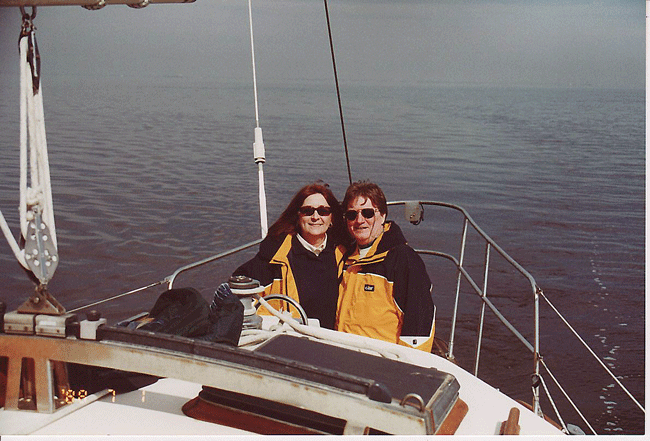 Onboard "Cosmos Mariner"