Bessie Jean Caskey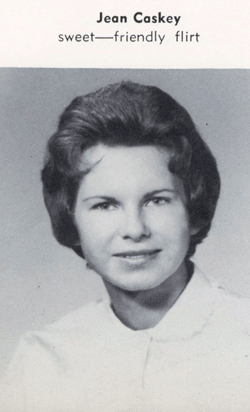 50th REUNION LANCASTER SENIOR HIGH SCHOOL CLASS OF '64
Name/Email Address: Jean Caskey/ jeancaskey at comporium dot net
Marital Status/Spouse's Name: Divorced
Children/Grandchildren: Three daughters and seventeen grandchildren (Eighteen with Andy's wife). Daughter Lori Winn Cross/ Roy: children: Andy/wife Shelby, Jonathan, Alyssa, Amanda, Jaden, Jasmine, Aaron, Joy, Joshua, Aili, and Adeye. Daughter Amanda Winn Eudy/ Stacey and they have a blended family of six; Brooke , Courtney, Josh, Chase, Evan, and Ashton. Daughter Kimberly Perry/ Jerry B: step-daughter, Keller Perry.
Occupation: Retired
College/Professional Training:
Military Service(Details, Combat Tour?):
Own Business? (Name, Website):
Hobbies/Interests: South Carolina Gamecock football fan; I am a member of Second Baptist Church, Lancaster; an avid reader; member of "My Family.Com" website; spending quality time with children, grandchildren, and Blue Hurricane friends.
Published a Book? (Name):
Favorite Books/Authors: "The Bible," "The Gift" by Richard Paul Evans, any books by: John Grisham, Debbie Macomber, and Barbara Bradford Taylor.
Favorite Songs/Musicians: "Unchained Melody" by The Righteous Brothers, "You Raise Me Up" by Josh Groban, Beach Music, Jason Crabbs, Andrea Bocelli, and "Only Time" by "Enya".
Favorite Movies: "Dr. Zhivago" ,"Gone With The Wind", "North and South", "Dirty Dancing".
Best Vacation Ever: I Mini vacations; beach, mountains, lake, and always enjoy The Blue Hurricane reunions at the beach each October. A future trip: I will be flying out to Monterey, CA in June to see my grandson, Andy (in the Air Force) and wife Shelby. I will be going with my daughter, Lori, and my grandaughter Alyssa, to meet my great-granddaughter "Lyla". (Four generations). Yeah!!
Favorite Memory of High School: PE classes! OOPS!!! A memory!!! Jan Winn and I had slipped and married well before I graduated , so I was married when I waked the stage.I will tell you, my FATHER did not like it, either. He didn't come to Graduation:-( :-(
Proudest Moments of My Life: Birth of my three beautiful daughters, and all 17 of my grandchildren, through birth and adoption. WOW! A PROUD MOMENT TO COME: I will be a first-time great-grandmother in May. My grandson Andy and wife Shelby are expecting a baby girl, "Lyla", around May 13, 2014. I'm so excited.
Things I Would Like My Classmates to Know: I still believe that "Home is where the Heart is." Life is a Journey. During this last year I had some family members and friends pass away: two brothers-in-law, nephew, and my dear frriend Terry Neal. Terry came with me to our 45th reunion. He passed away on August 11, 2103, one year after being diagnosed with cancer. I was blessed by being with him and caring for him during that year. Then of course, my (our) friend Jimmy McGuirt, being treated for cancer during the same time as Terry, then passing away September 24, 2013, about six weeks after Terry.Then the passing of my daughters' daddy, Jan Winn in 2012. "Live each day as if it were your last", and treasure the moments with your loved ones; because, as you see, so many of our family, friends and classmates have gone on before us.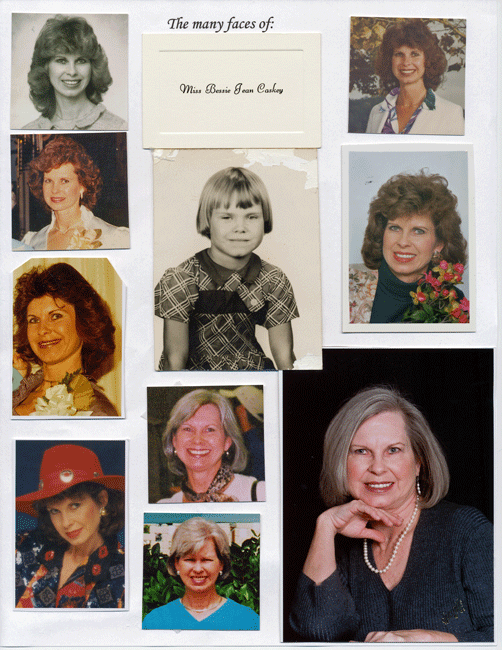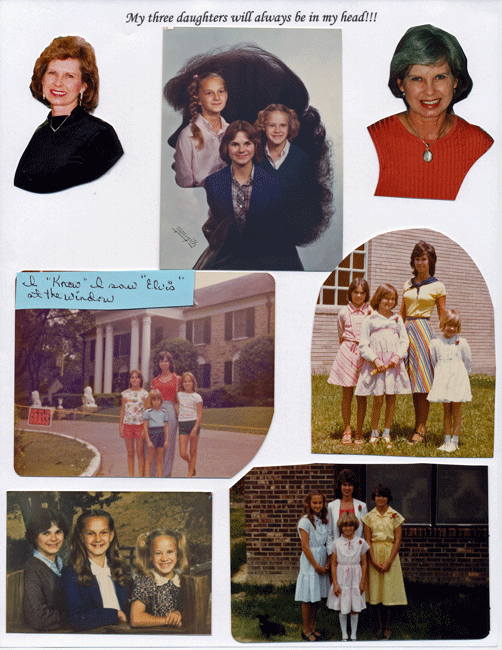 Lori's Family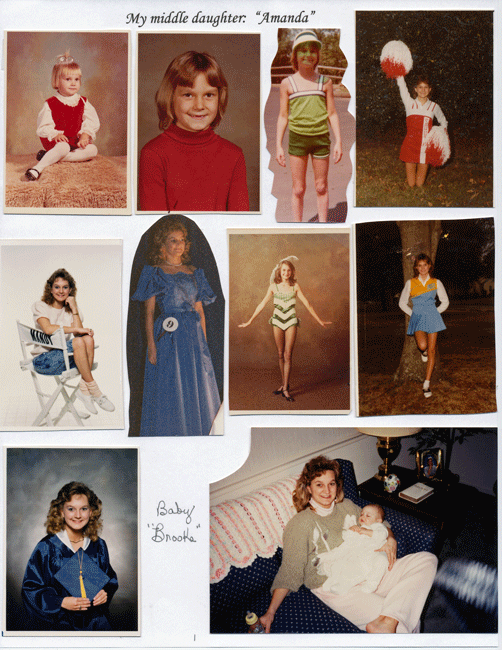 Amanda's Family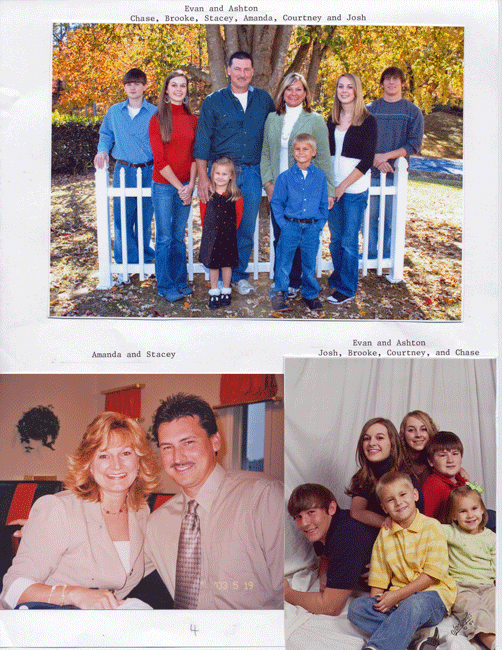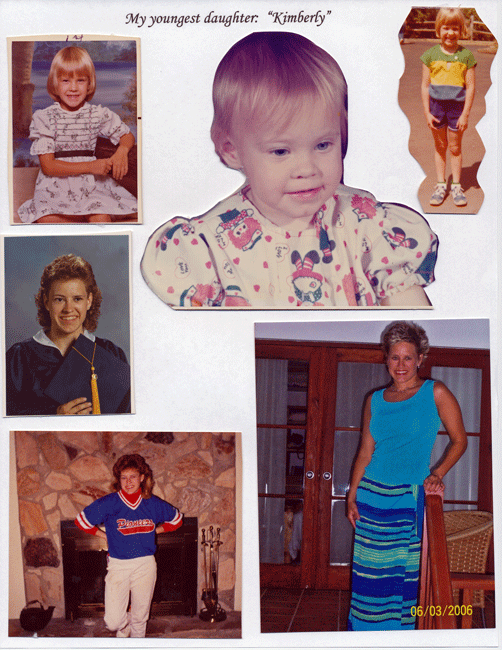 Kimberly and Jerry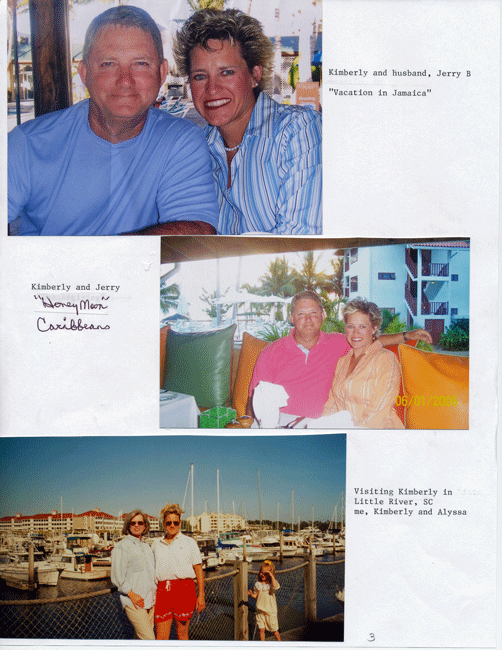 My Sisters- The "Sisterhood"
2014 Updates