Norma Jean Pittman Flack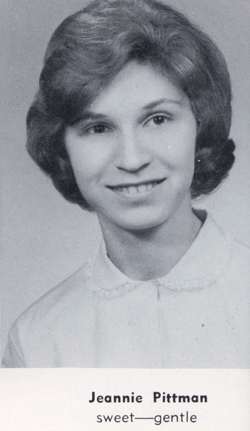 45th REUNION LANCASTER SENIOR HIGH SCHOOL CLASS OF '64
Name/Email Address: Jeannie Pittman Flack /geneflack at comporium dot net
Marital Status/Spouse's Name: Married/Gene Flack
Children/Grandchildren: Lisa Williams, Kelly Flack-children; Christopher Gandy, Jenna Gandy-grandchildren; Raegan Gandy-great granddaughter
Occupation: Retired.
College/Professional Training: Columbia Commercial College
Military Service(Details, Combat Tour?):
Own Business? (Name, Website):
Hobbies/Interests: Crocheting, walking, reading.
Published a Book? (Name):
Favorite Books/Authors: Anything by Mary Higgins Clark, Carol Higgins Clark, Mary Jane Clark and Beth Moore.
Favorite Songs/Musicians: Candy Girl by Four Seasons, Unchained Melody by Righteous Brothers, My Girl by Temptations.
Favorite Movies: It's a Wonderful Life, Brian's Song,
Best Vacation Ever: Cayman Islands
Favorite Memory of High School: Going to the Senior Prom with Gene.
Proudest Moments of My Life: Marrying my best friend and still married after 44 years. Having two wonderful daughters and a great son-in-law, two precious grandchildren and one of the most beautiful great granddaughters in the world.
Things I Would Like My Classmates to Know: I am married to a pastor which makes me a pastor's wife (who would ever believe it)? Love living in Fort Mill for almost 34 years..
Truly enjoyed being retired (how in the world did I do all the things I did and still survive)?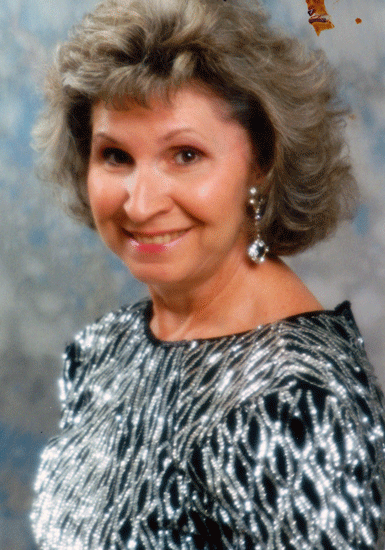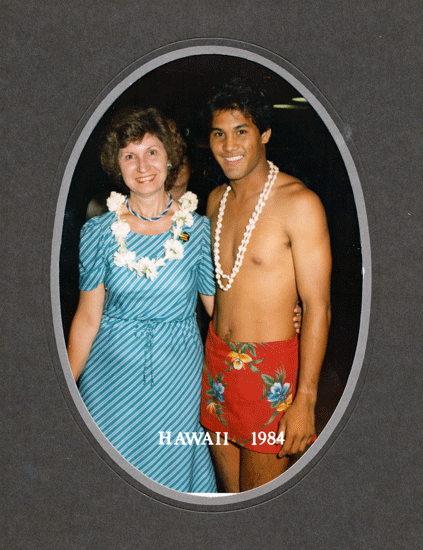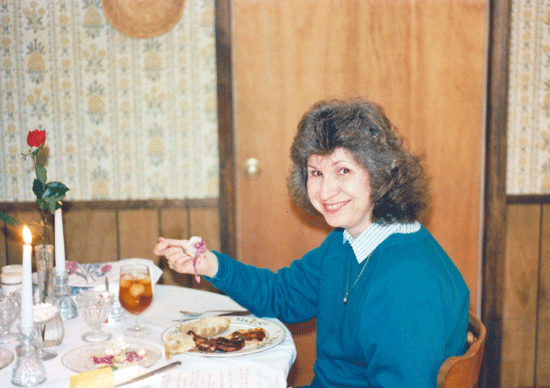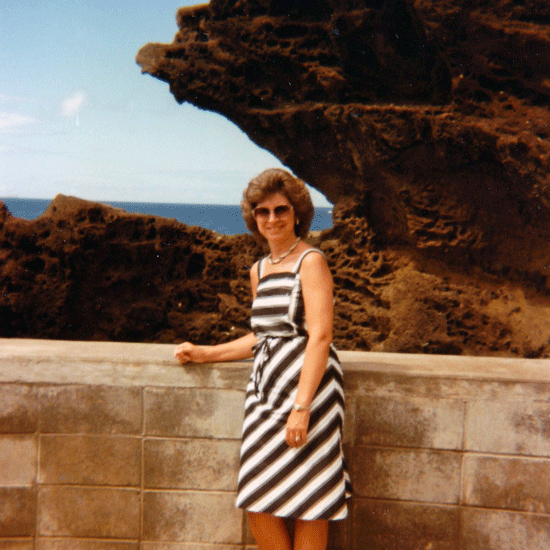 Jeannie and Gene