Jessie Wayne Snipes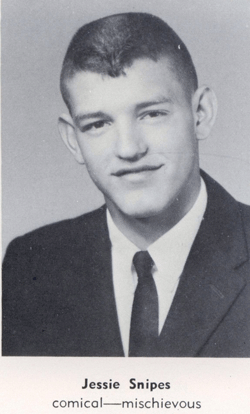 45th REUNION LANCASTER SENIOR HIGH SCHOOL CLASS OF '64
Name/Email Address: Jessie Snipes/ Jessie dot snipes at yahoo dot com
Marital Status/Spouse's Name: Married/ Rita
Children/Grandchildren: We have seven children; she has three and I have four. We have twelve grandkids; she has six, five boys and one girl, and I have six, three girls and three boys.
Occupation: Retired Army National Guard
College/Professional Training:
Military Service(Details, Combat Tour?): 41 years in the Army National Guard/ Iraq 14 months 2004-2005. Not bad for an old man!
Own Business? (Name, Website):
Hobbies/Interests: Golf; Hunting- mostly birds, doves, quail, ducks
Published a Book? (Name):
Favorite Books/Authors:
Favorite Songs/Musicians:
Favorite Movies:
Best Vacation Ever: Rita and I spent 15 days in Europe. Our honeymoon in Paris last year.Every summer with the kids at the beach for a week..
Favorite Memory of High School: Football games and Pep Rallies
Proudest Moments of My Life: My 60th birthday and retirement from the Guard at the same time. All my kids and Rita's kids were there, as well as other family members, a brother and his family, several Colonels and enlisted men. Getting married again at age 62 to a beautiful woman.
Things I Would Like My Classmates to Know: One of my sons is a Major in the US Army, presently in Graduate School in California working on his Masters degree.
Jesse and Rita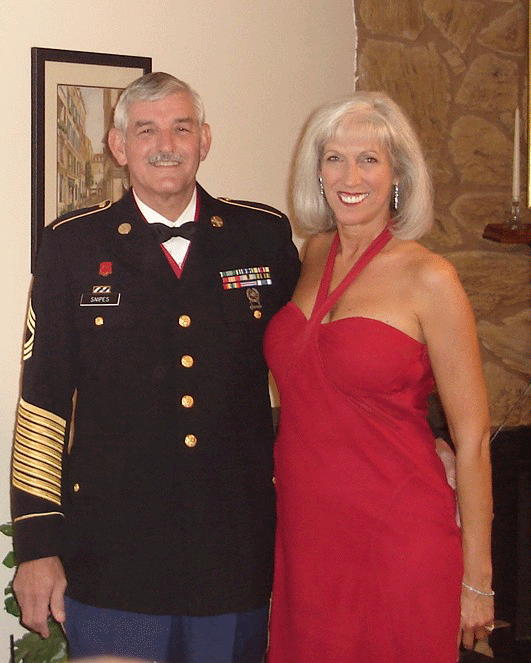 My Kids On My 60th Birthday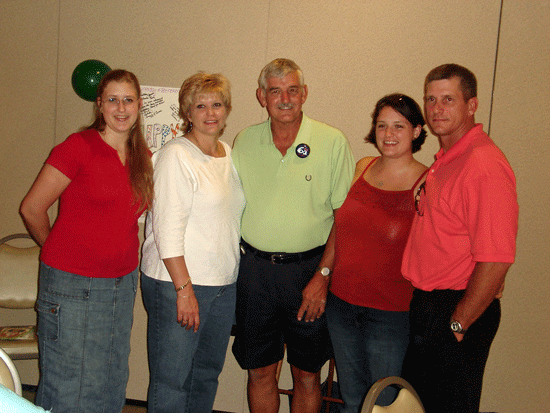 L-R: Courtney, Michelle, Jessie, Jessica, Chris
His and Hers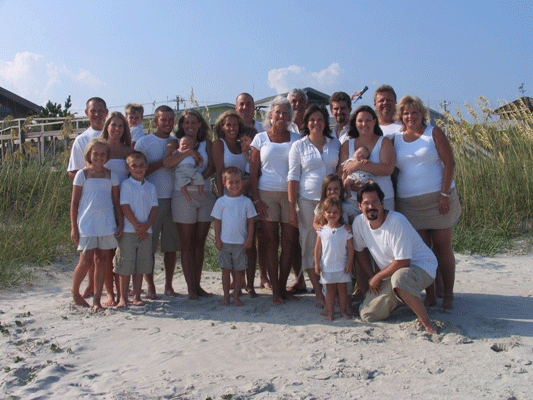 Most of Rita and Jessie's combined families
Jessie's Kids 2010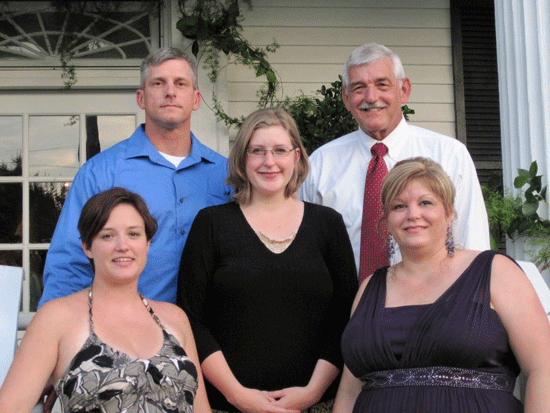 Bottom, L-R: Jessica Wellington, Courtney Prevette, Michelle Craig
Top: Chris Snipes, Jessie
Jessie, Rita, and all their kids 2010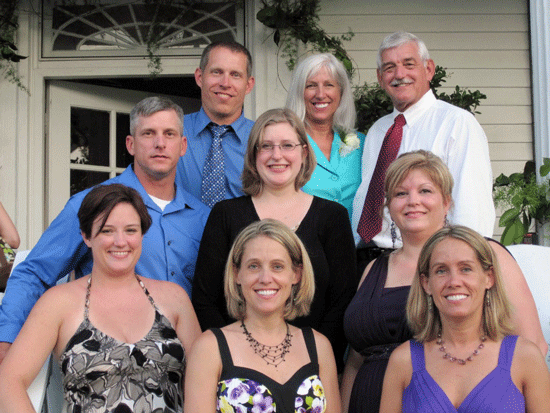 Bottom, L-R: Jessica Wellington, Courtney Royals, Stephanie Mueller
Second Row, L-R: Chris Snipes, Courtney Prevette, Michelle Craig
Top, L-R: Tripp Harris, Rita Harris Snipes, Jessie