Julia Lorraine Cauthen Henry
45th REUNION LANCASTER SENIOR HIGH SCHOOL CLASS OF '64
Name/Email Address: Julia Cauthen Henry/juliahenry67 at yahoo dot com
Marital Status/Spouse's Name: Married/ Wayne Henry, LSHS Class of 1962. He gets the "Husband of the Year" award EVERY year.
Children/Grandchildren: Daughters Lorri Ellen Henry Campbell and Mary Kristen Henry Miller/ Grandsons Davis Henry Campbell (7) and Grant Henry Miller (19 months)
Occupation: Learning disabilities specialist, retired
College/Professional Training: UNC-Greensboro
Military Service(Details, Combat Tour?): Well I should say so! 30 years as a Navy wife
Own Business? (Name, Website): No
Hobbies/Interests: Working on this reunion, duh! Grandsons Cisco and Pancho, reading, church/ Bible study, needlework, Catawba Indian pottery/ history, supporting Heifer International (www.heifer.org), traveling, going to Charleston and Annapolis as often as we can. Don't know that it qualifies as a hobby, but I'm spending more and more time exercising and trying to stay healthy.
Published a Book? (Name): No, but Wayne and I are working on one- Lifestyles of the Dull and Boring
Favorite Books/Authors:I love all kinds of books, but I find myself reading more non-fiction than fiction. I'm trying to relearn the Civil War. Grandson Davis and I are currently reading Sherman's and Grant's memoirs
Favorite Songs/Musicians: I have very eclectic taste in music- everything from classical to pop. But I'm most "at home" with 50s, 60s, beach music. MY song is Van Morrison's Brown-Eyed Girl. OUR song is Percy Sledge's When A Man Loves a Woman. Etta James' At Last. Most of Enya's music. My favorite hymn is Amazing Grace.
Favorite Movies: Old movies. "Old" meaning from the 30s and 40s/ My favorite might be Mrs Miniver. It's about a family living in England during the bombing of Britain during World War II. I saw it a few days before 9/11 (when we were living 40 miles from Washington, DC). The similarity between these two events- 70 years apart- was an eye-opener for me.
Best Vacation Ever: Traveling through most of Europe. I really like the smaller cities, towns, and villages. Love Bruges in Belgium. I enjoyed being able to travel all over the country with Wayne on Navy and Duke Engineering trips. I have a long "bucket" list. Most of it consists of trips to places that I haven't been.
Favorite Memory of High School: Sophomore year -having lunch every day with Wayne, Bobby Collins, and Eddie McIlwain. I also have a lot of gratitude for all our dedicated teachers—especially my mentors, Miss Hannah Duncan and Miss Eloise Craig
Proudest Moments of My Life: The day our daughters stopped fighting long enough to play a duet (The Rose) for me. Seriously, the same as most everybody else- our wedding, the births of our daughters and grandsons, graduations.
Things I Would Like My Classmates to Know: If you're one of my classmates, and you're reading this, I want you to know " I thank God in all my remembrance of you." Philippians 1:3
Julia and Wayne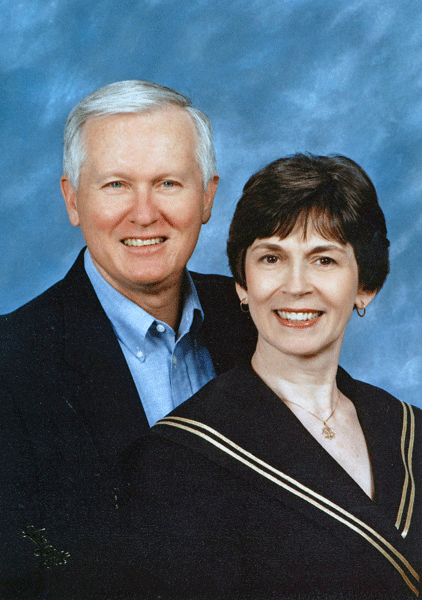 Wedding Day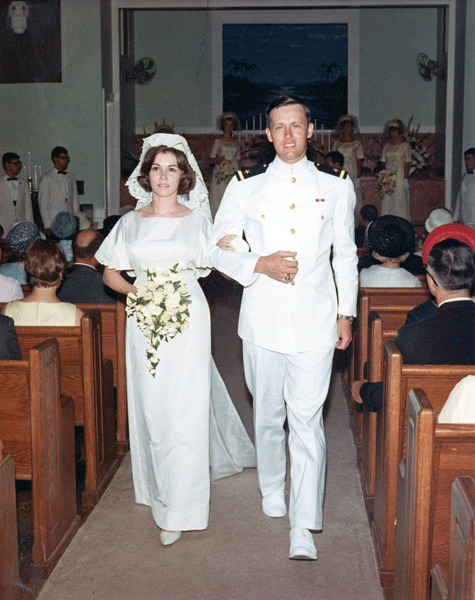 Lorri Ellen Henry Campbell (High School Photo)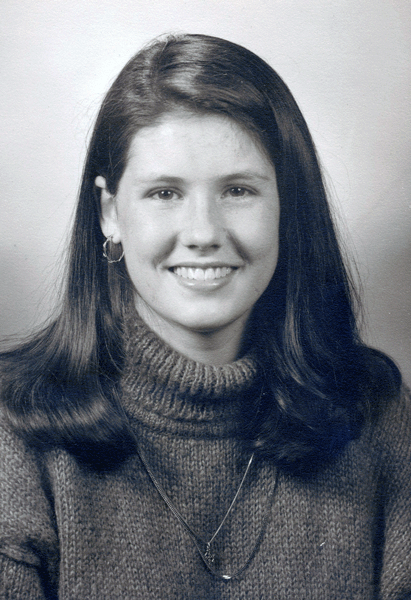 Mary Kristen Henry (High School Photo)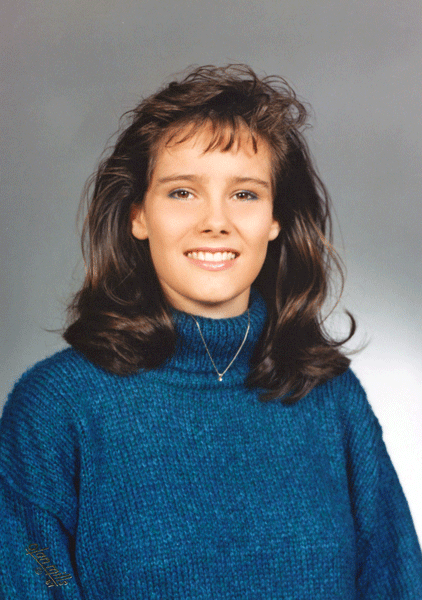 Grandson Davis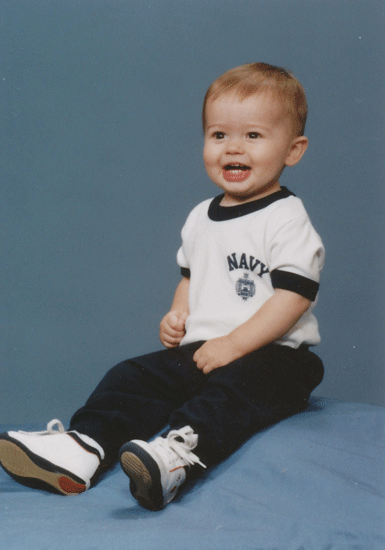 Grandson Grant