Lancaster Oldies
These photos are provided courtesy of Travis Bell, the son of our classmate Linda Blackmon Bell and the late Bobby Bell.They are copyrighted images taken by the late Lavoy Bauknight and Buddy Montgomery. Travis owns that copyright and has graciously allowed us to display them on our website. You can purchase excellent quality prints of the images, as well as other Historic Lancaster images, from Travis' studio by clicking on the link next to each of them.
Boy on the railroad tracks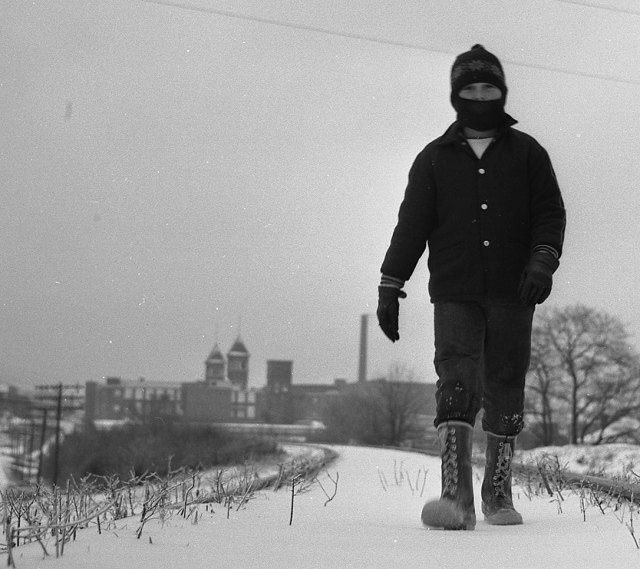 He's taking a walk on the snow ?? - covered tracks near Springs Cotton Mill in 1966. The towers used to be a symbol of Lancaster, which was once known as the home of the world's largest cotton mill under one roof. The spinning rooms fell silent September 8, 2003, when the mill closed its doors, and the entire structure was later demolished. This plant and other nearby Springs plants and offices provided jobs for most of our parents, and for a number of us, for many years.
http://pa.photoshelter.com/c/tbellphotography
Overhead Shot of the Lancaster Plant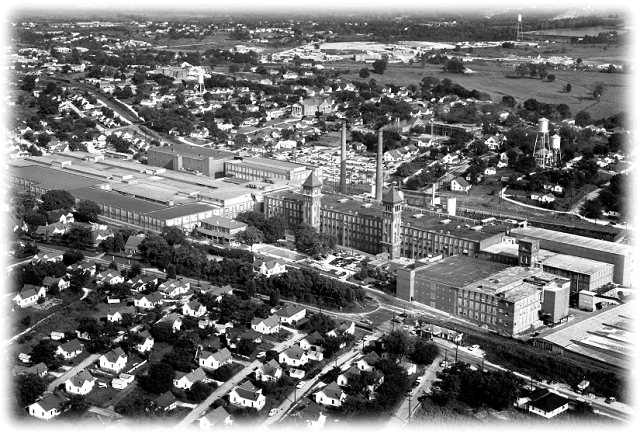 http://pa.photoshelter.com/c/tbellphotography
Main Street Early 50s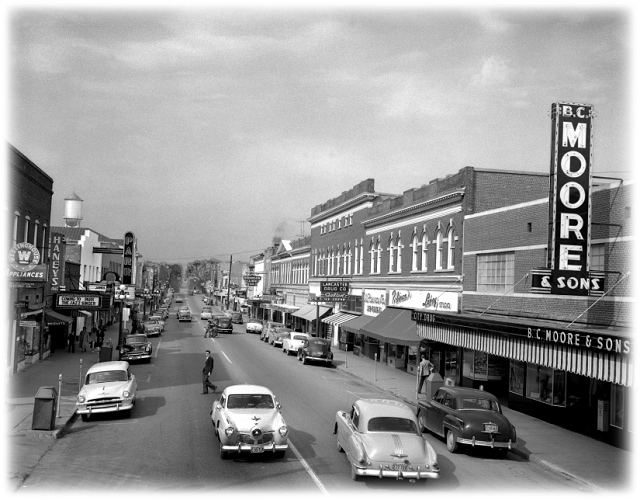 Who can forget B.C. Moore's, and even better, the Parr Theater on the left? Does the Drifters' "Kissing In The Back Row Of The Movies" bring back memories for anyone?
http://pa.photoshelter.com/c/tbellphotography
Downtown Lancaster Early 50s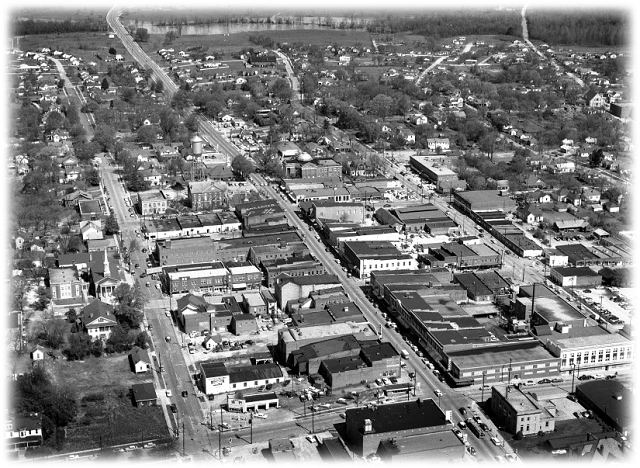 Looking north, old Post Office is in the bottom right hand corner
http://pa.photoshelter.com/c/tbellphotography
Courthouse Restoration 1963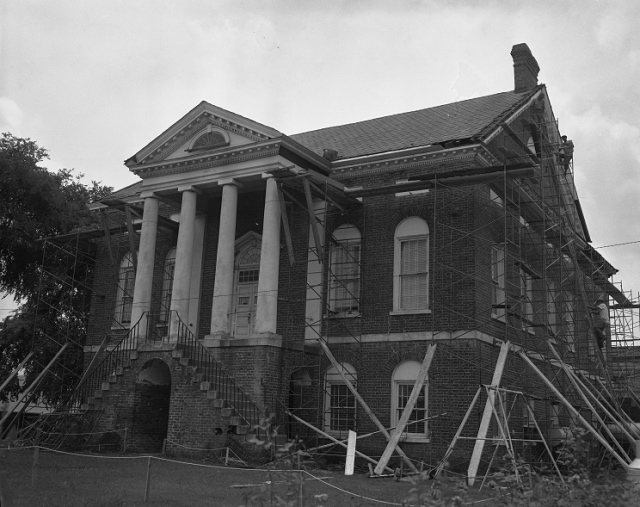 Roof repair, modern lighting and heat installation were a part of the $30,000 restoration of the Lancaster County Courthouse in 1963. Designed by Robert Mills, the famous architect who also designed the Washington Monument, the building cost $13,500 to construct in 1838. In 1973, the U.S. Department of the Interior declared the courthouse a national landmark, and it is listed in The National Register of Historic Places. In August 2008 it was heavily damaged by fire (later determined to be arson), but not destroyed. It is presently being rebuilt.
http://pa.photoshelter.com/c/tbellphotography