Margaret Elaine Goldsmith Thompson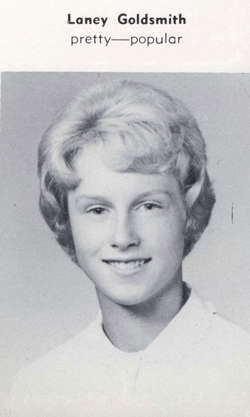 45th REUNION LANCASTER SENIOR HIGH SCHOOL CLASS OF '64
Name/Email Address: Laney Goldsmith Thompson/laney_thompson at earthlink dot net
Marital Status/Spouse's Name: Married to Tommy Thompson
Children/Grandchildren: 2 children; 6 grands
Occupation: Realtor; Former High School English teacher
College/Professional Training: Graduated with a BA in English from Columbia College
Military Service(Details, Combat Tour?):
Own Business? (Name, Website):
Hobbies/Interests: reading, tennis, travel, spending time with friends, spin classes, biking
Published a Book? (Name):.
Favorite Books/Authors: To Kill a Mockingbird
Favorite Songs/Musicians: Music from Mama Mia
Favorite Movies:
Best Vacation Ever: Italy trip with Tommy and friends in 2007.
Favorite Memory of High School: Cheerleading pep rallies; girls basketball team wins our Sr year. Great friends!!
Proudest Moments of My Life: Adopting our 2 children; Birth of each of our 6 grandchildren; The miracle of donating a kidney to Tommy in 2000- joined forever!
Things I Would Like My Classmates to Know: I treasure the almost-perfect teen years (and childhood ) we had: filled with wonderful friends and an innocence that is hard to comprehend in today's world!!
Laney and Tommy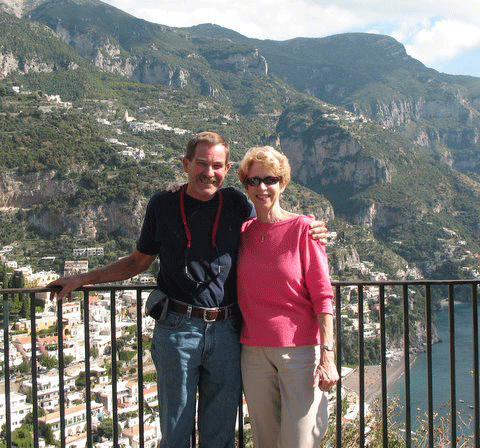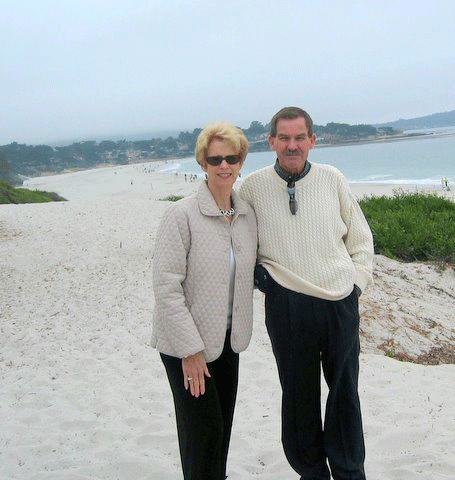 With the Kids