Linda Kay Melton Snipes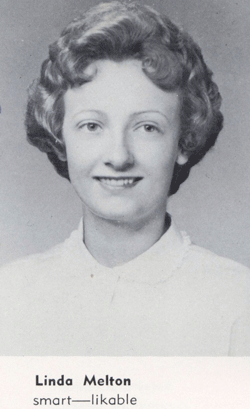 LANCASTER SENIOR HIGH SCHOOL, CLASS OF '64, 45TH REUNION
Name/Email Address: Linda Melton Snipes/dmslms at bellsouth dot net
Marital Status/Spouse's Name: Happily married to my husband, Donnie (LHS-'62) for almost 43 years
Children/Grandchildren: Two wonderful daughters
Occupation: RN/business manager-now retired
College/Professional Training: BS in Nursing/USC; some graduate school
Military Service: Donnie served in US Navy 1968-72 at Gt. Lakes.
Own Business?: Retired
Hobbies/Interests Reading, genealogy, traveling, ASU Football
Published a Book?: Co-authored a family genealogy book
Favorite Books/Authors: My favorites are always the last ones I've read: Barack Obama's The Audacity of Hope, Dreams From My Father; Harriet Beecher Stowe's Uncle Tom's Cabin; Timothy B. Tyson's Blood Done Signed My Name; currently reading New Stories from the South 2008. I recently discovered Anne Lamott and am enjoying her books.
Favorite Songs/Musicians: I love anything by Emmy Lou Harris, Gillian Welch, Lynn Morris and Lucinda Williams. My favorite songs are "IF" by Bread and "You'll Never Be The Sun" performed by Lynn Morris. Favorite hymn: "Great is Thy Faithfulness"
Favorite Movies: I absolutely love movies so the last ones I've seen are the best: The Secret Lives of Bees, W., Religulous, Australia.
Best Vacation Ever: I always used to say that our trip to Maui in 1980 was our best trip ever but since we were fortunate enough to be in Michigan Stadium on Sept 01, 2007 when Appalachian State University beat Michigan for the "College Football Upset of the Century," I'll have to go with that trip.
Favorite Memory of High School: Recesses/lunch periods when we could hang out with friends and football Fridays with the big pep rallies to kick it off. Who could forget Miss Ferguson's Biology class or Mr. McKeown's chemistry class? I can still hear Mr. McKeown saying, "I notice the better students are taking notes."
Proudest Moments of My Life: Finishing that tough nursing program at USC-my gosh it was demanding; helping our clients through the devastation that Hurricane Hugo wrought; literacy volunteering-one student in particular who had a severe learning disability learned to read, got a job, and got off welfare; watching my beautiful daughters come into their own and realizing what wonderful people they have become.
Things I Would Like My Classmates to Know: I'm looking forward to seeing everyone at the reunion. It's going to be great fun!
Linda and Donnie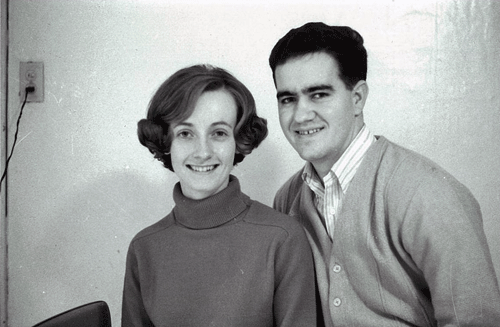 "The Way We Were" 1968 Great Lakes Naval Base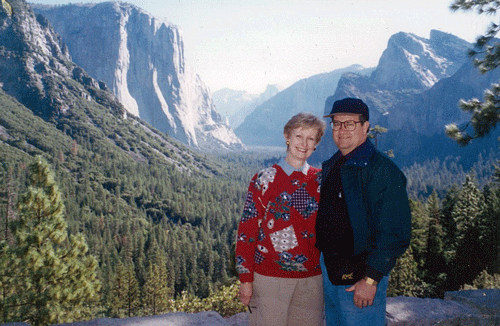 Yosemite 1992
Linda and daughters Leslie and Amy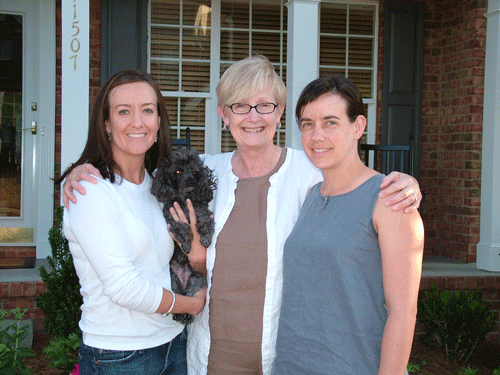 Leslie and Amy-Favorite Holiday-1981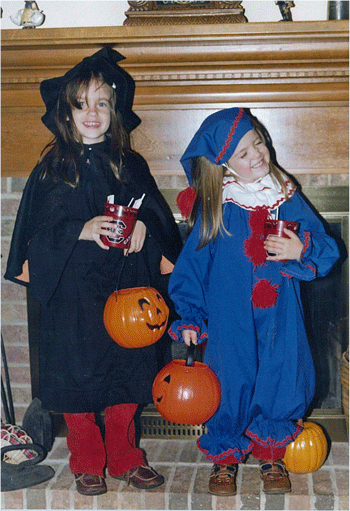 Maui 1984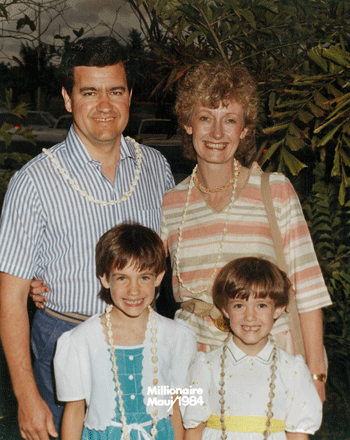 Leslie & Amy- Muir Woods- 1986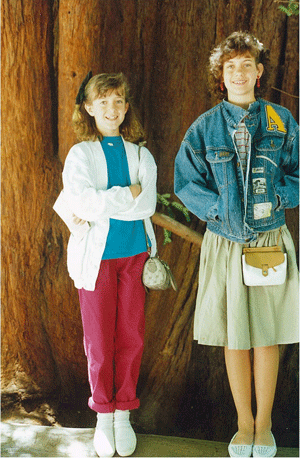 Headed for a week on an Amish Dairy farm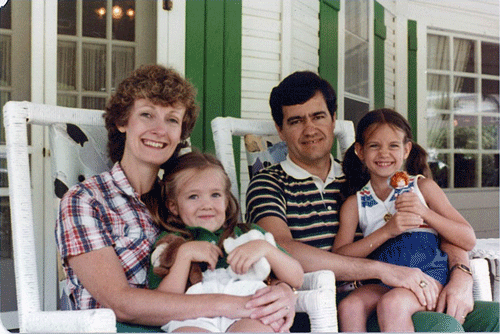 30th Wedding Anniversary-Donnie had been trying to get me to Niagara Falls for 30 years!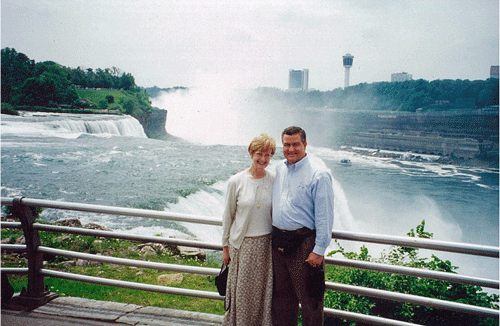 Linda and her six sisters- no brothers!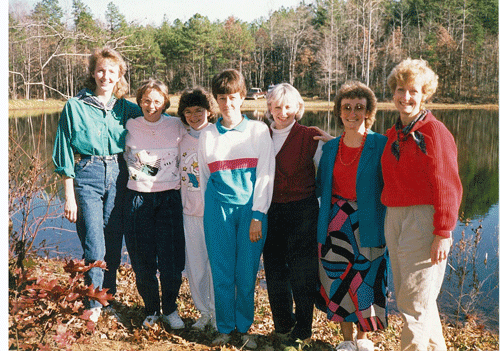 Leslie's ASU Graduation- 1997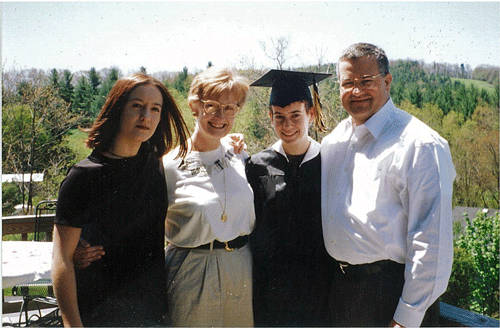 Still Crazy After All These Years!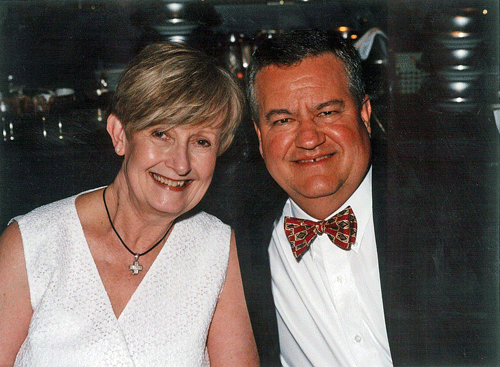 Sean and Amy, Easter 2010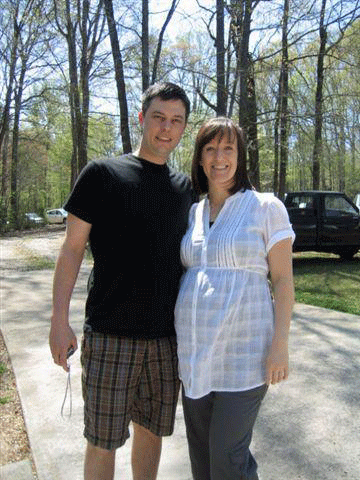 Leslie and John, Easter 2010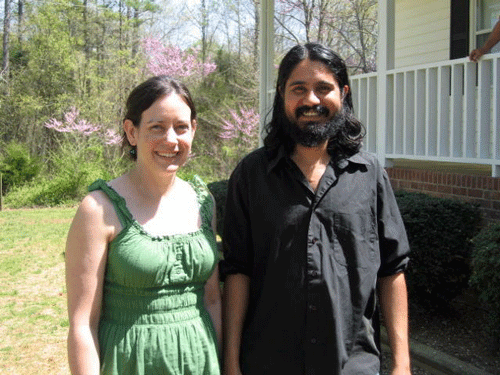 Our Family, Easter 2010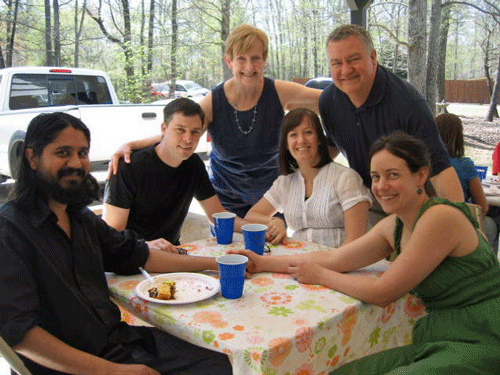 Grandson Shai
Grandchildren March 2013