LSHS Campus in the 1960s
Here's how it looked when we were there. These photos are provided courtesy of Travis Bell, the son of our classmate Linda Blackmon Bell and the late Bobby Bell.They are copyrighted images taken by the late Lavoy Bauknight and Buddy Montgomery. Travis owns that copyright and has graciously allowed us to display them on our website. You can purchase excellent quality prints of the images, as well as other Historic Lancaster images, from Travis' studio by clicking on the link next to each of them.
Early 1960s View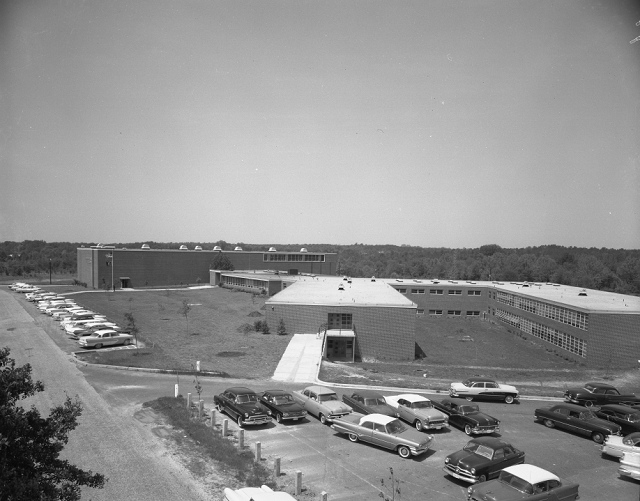 A new building welcomed students to Lancaster High School in 1956. The 57,000- square- foot school, which broke ground in the summer of 1955, cost $427,000 to build. This view looking west shows the student parking lot in the foreground, teacher parking in the front, both wings of the two-story classroom section, the administrative offices at the front entrance, the auditorium, and the gym. I think I recognize a certain '50 Ford in the parking lot. Does anyone else recognize theirs?
See more pics here: http://pa.photoshelter.com/c/tbellphotography
Overhead View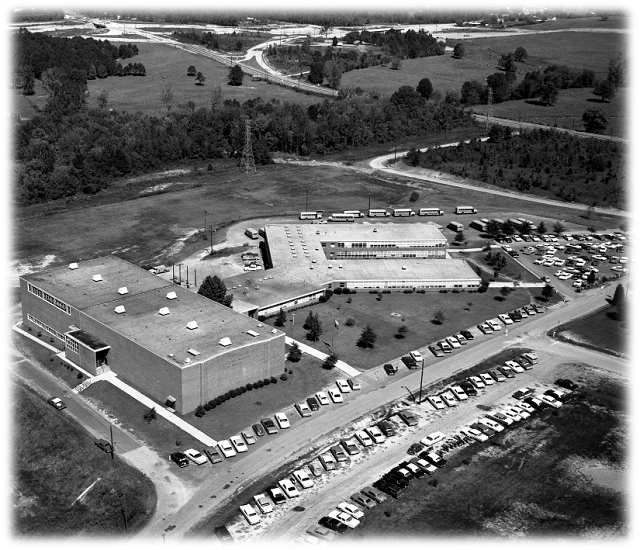 A more inclusive view, but still not shown is the band building at the rear, and the football practice field and track to the left of the gym.
http://pa.photoshelter.com/c/tbellphotography