Mary Elizabeth Catoe Bowers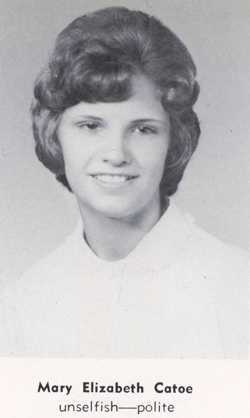 45th REUNION LANCASTER SENIOR HIGH SCHOOL CLASS OF '64
Name/Email Address: Mary C. Bowers/MCBowers at Duke-Energy dot com
Marital Status/Spouse's Name: Married/Bruce S. Bowers
Children/Grandchildren: 2 sons, Steven Derrek and Kevin Wayne/1 grandchild, Rachel Lynn
Occupation: Graphics Technician for Duke Energy
College/Professional Training: none
Military Service(Details, Combat Tour?): none
Own Business? (Name, Website): husband's businesses, The Auto Shop I and II, Dixie Tools & Equipment
Hobbies/Interests: hobbies are quilting and gardening/interests are antiques and traveling.
Published a Book? (Name):
Favorite Books/Authors: Bible, the greatest story ever.
Favorite Songs/Musicians: Temptations, Four Seasons, Tops,
Favorite Movies: National Treasure, Gone with the Wind, McClintock, Dante's Peak
Best Vacation Ever: Visited the Pennsylvania Amish several times.
Favorite Memory of High School: Graduation.
Proudest Moments of My Life: August 1, 1965 when I married Bruce. June 28, 1969 when our first son was born and May 10, 1972 when our second son was born. April 20, 2001 our granddaughter was born.
Things I Would Like My Classmates to Know: I went to work for Springs immediately after graduation at the Customer Service Center. I was there for almost 20 years and got caught in a downsizing in 1984. I came to work for Duke Energy in 1986 until I retired in April 2006. I was asked to return to work on a special project in January 2007 and I'm still there. I work part time, about 3 days a week. Keeps me in touch with friends and allows me to have time off with my family. Bruce and I love the mountains and go as often as possible. We favor the Pigeon Forge area.
I lost my Dad to cancer in 1997 and I have a sister that had to have a portion of her lung removed due to cancer. I've also lost a brother-in-law, two cousins, and an aunt to this killer.
Our greatest joy is our granddaughter. We spend as much time as possible with her. She usually goes on at least two trips with us during summer vacation.
Libby and Bruce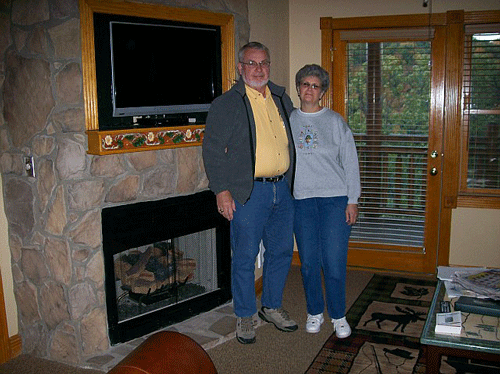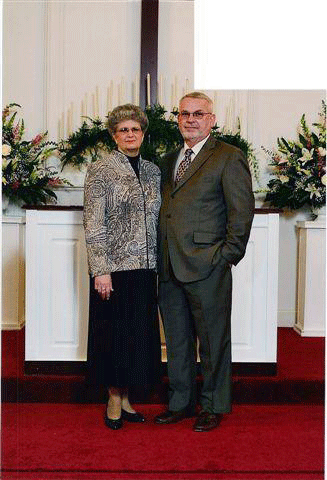 Derrek's Wedding 1994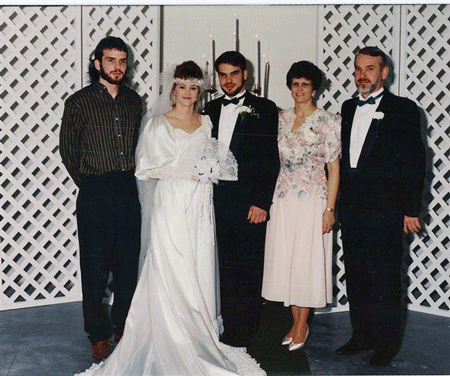 L-R: Kevin, Angie, Derrek, Libby, Bruce
Kevin's Wedding 2003
L-R: Brittany, Bruce, Rachel, Libby, Freedom, Kevin, Libby's Mom, Derrek, Angie
Bruce's Pride and Joy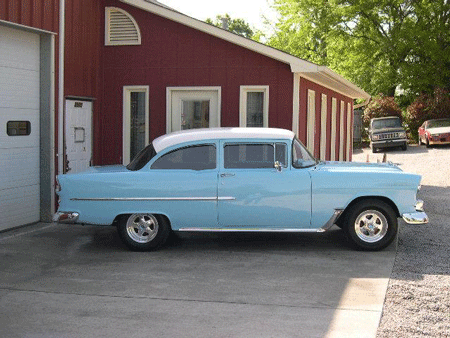 1955 Chevy Belair
Bruce's Toy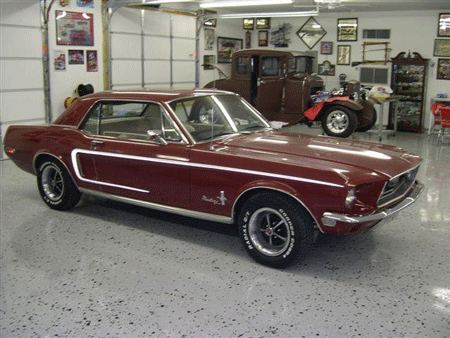 1965 Mustang
Grandaughter Rachel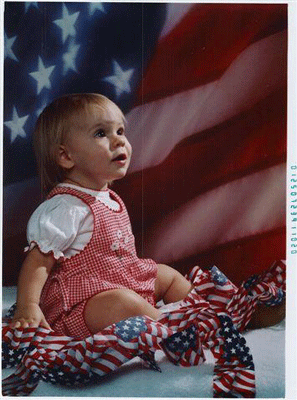 15 Months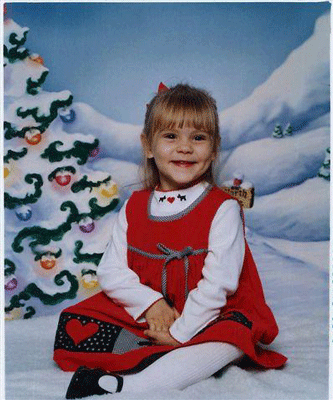 Age 3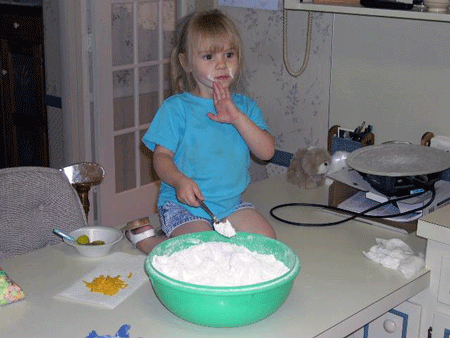 Southern Cook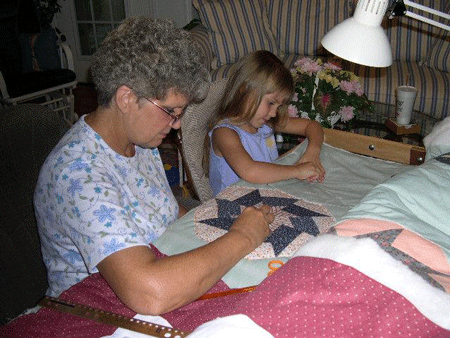 Grandma's Helper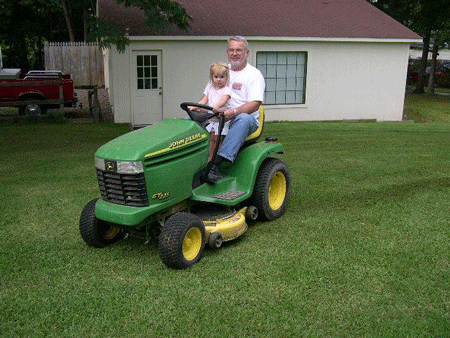 PawPaw's Helper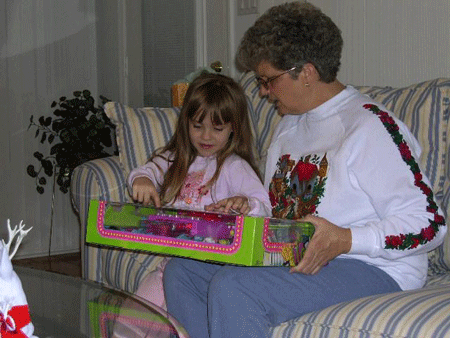 Christmas 2006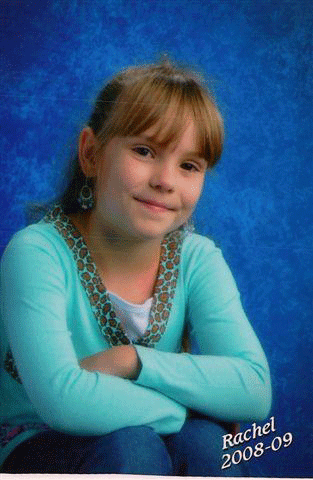 Age 8