Myra Helen Helms Gleaton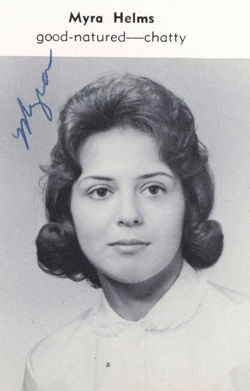 45th REUNION LANCASTER SENIOR HIGH SCHOOL CLASS OF '64
Name/Email Address: Myra Helms Gleaton/ Home: mypie at comporium dot net; Work: myra dot gleaton at comporium dot com
Marital Status/Spouse's Name: Married/ Cecil Lamar Gleaton, Jr
Children/Grandchildren: Step-Children: Shannon Gleaton, Amanda Gleaton Hensley/Grandchildren Brianna Gleaton, Caden Hensley
Occupation: Cashier Supervisor, Comporium Communications/ Lancaster Telephone Co (37 years)
College/Professional Training: York Tech- Accounting
Military Service(Details, Combat Tour?): No
Own Business? (Name, Website): No
Hobbies/Interests: Crafts, kayaking, gardening/ Love cool cars (I have a Miata MX-5 convertible and a Mustang GT convertible), spending time with my granddaughters, LOVE CATS
Published a Book? (Name): No
Favorite Books/Authors: I don't like to read; it requires being still
Favorite Songs/Musicians: Can't Help Myself ( Sugar Pie Honeybunch)/ Oldies and Modern Country/ favorite singer—Willie Nelson
Favorite Movies: Any Suspense
Best Vacation Ever: Mountain trips with Cecil
Favorite Memory of High School: Putting all my books in my locker every day before going home
Proudest Moments of My Life: Buying my first new car (1966 Chevelle 396 Super Sport), marrying Cecil, birth of my granddaughters
Things I Would Like My Classmates to Know: God has richly blessed me
*************************************************************************************************************
I was playing around with the '64 pictures and memories and thought I would update the world on the Gleaton family.
Cecil and I celebrated our 16th Anniversary on December 19, 2008.  We have his two children Shannon (36) and wife Sandy and Amanda Hensley(33) and her husband Ronnie.The kids came with the package and I love them as if they were biologically mine.  We have two granddaughters, Brianna Gleaton (15) and Caden Hensley (6mo.).The kids work on the evening shift in Charlotte so we keep the girls until they get back each night.  There is never a dull moment.
We are both active members of Reformation Lutheran Church.  I have been there 35 years, Cecil 18 years.  I still can't get the Baptist out of him.  Since Cecil retired in 2006, he has been working with the church team renovating and doing maintenance at the church and the Lutheran Camp Kinard.  He also has a full time job babysitting Caden.  He loves it!  When time permits, he and Randy Henry go fishing.
I still work every day at Comporium Main in Lancaster as Cashier Supervisor.  I will celebrate my 37th year with Comporium/Lancaster Telephone Company on January 31, 2009.  I have seen a lot of changes in the communications industry through these years.  Who would ever think we would carry our phone in our pockets to use everywhere we go?   I lost my Mother last year and look after my Dad's needs every day. He will be 87 in June. He still does well enough to live alone. See, my days are packed.
We still take time to enjoy a good car show. We also  love to take short trips in our kayaks.  Mine is pink!  We love to enjoy the wildlife on the river and creeks.  We also enjoy "playing" on Randy Henry"s farm.  You can lose all your stress there.  Randy has been my "Brother" since we were 12 in Mrs. Wade's 7th grade English class. When he retired, he and Cecil became "Buddies".   We have a dream of building on Randy's farm and live there when we get old.
Myra Helms Gleaton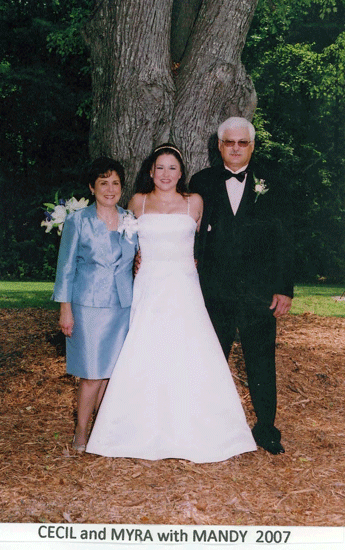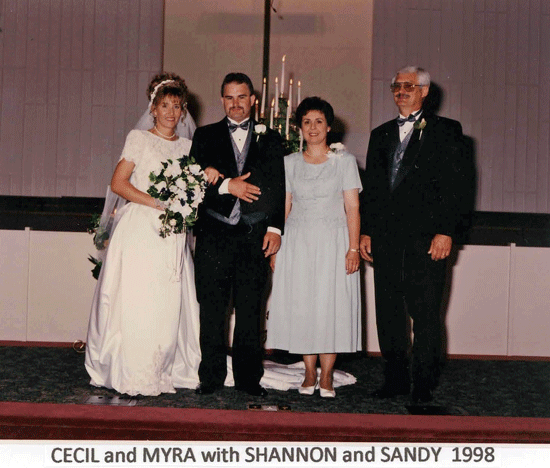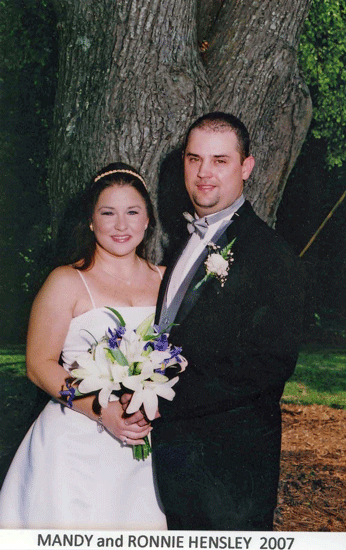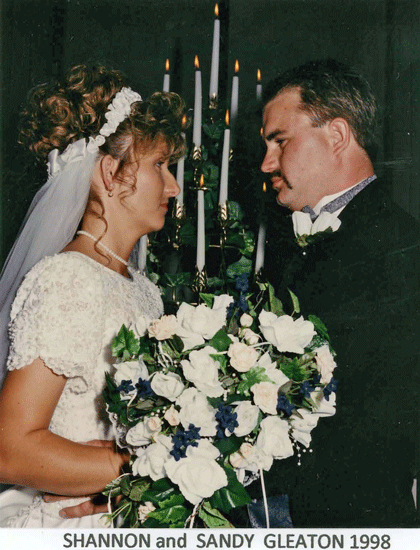 Granddaughters Brianna Gleaton and Caden Hensley
Cecil's '38 Ford Coupe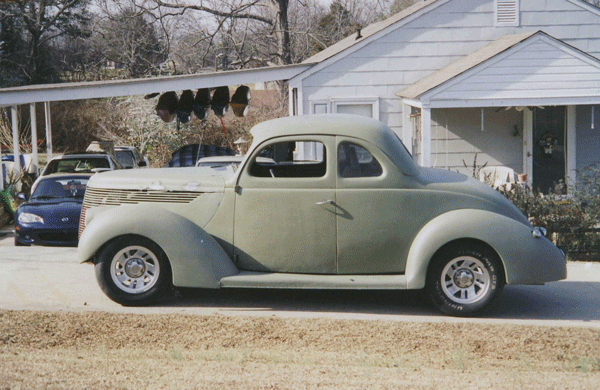 My 2000 Mustang GT