Nancy Henrietta Evatt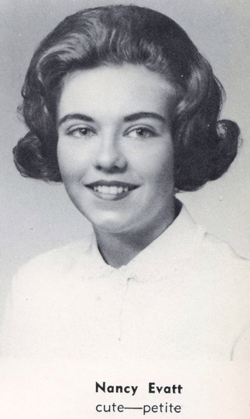 45th REUNION LANCASTER SENIOR HIGH SCHOOL CLASS OF '64
Name/Email Address: Nancy Evatt/ nancyevatt at yahoo dot com
Marital Status/Spouse's Name: Divorced
Children/Grandchildren: Adrianne Langley and son-in-law Arnold Langley/ Catherine Ann (11) and Anna Grace (8)
Occupation: Retired Springs Global (40 years); work part- time American Metals
College/Professional Training: Palmer College
Military Service(Details, Combat Tour?): N/A
Own Business? (Name, Website):N/A
Hobbies/Interests: Travel and shopping, shopping, and shopping
Published a Book? (Name): No
Favorite Books/Authors: Last book read- The Last Lecture
Favorite Songs/Musicians: Beach, some country, Rod Stewart
Favorite Movies: Chick Flicks or Harrison Ford as Jack Ryan
Best Vacation Ever: Cruise with Adrianne
Favorite Memory of High School: Football games, the Youth Center, Senior Class Play.
Proudest Moments of My Life: Birth of Adrianne, when Arnold became part of our family, and of course, the birth of my granddaughters
Things I Would Like My Classmates to Know: I really enjoy the reunions. I liked being young better!!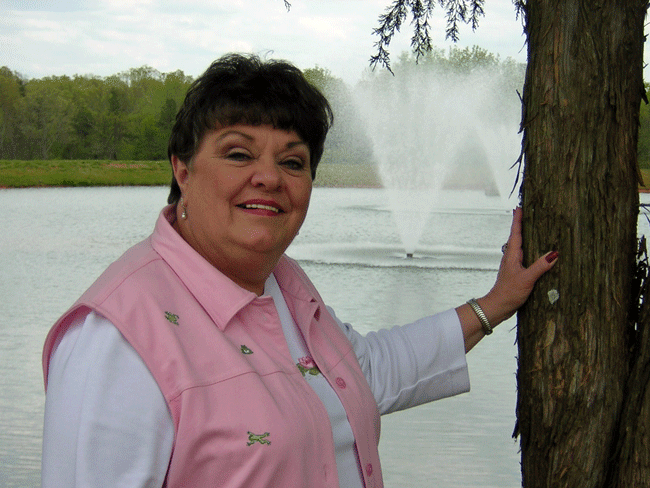 Daughter Adrianne and Family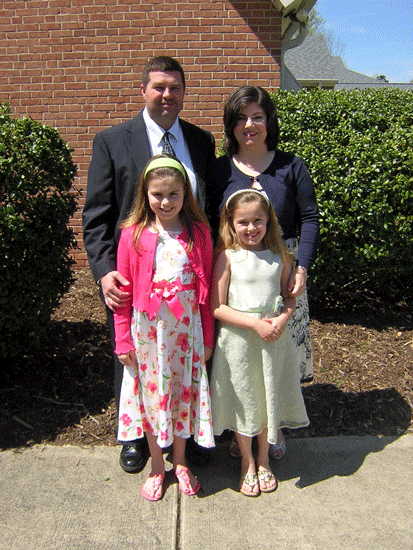 Granddaughters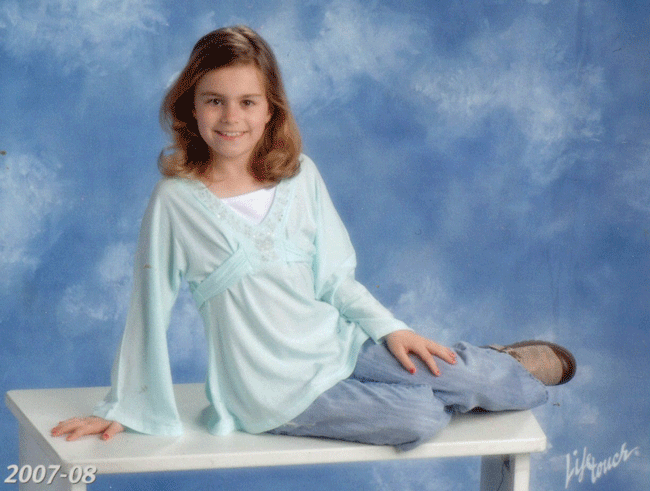 Catherine Anne, 11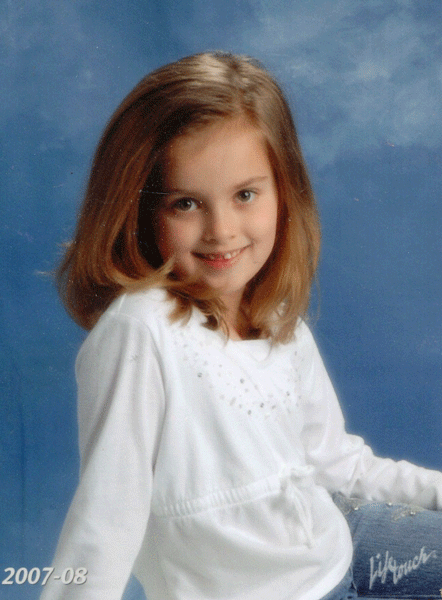 Anna Grace, 8