Nancy Ann Kirk Day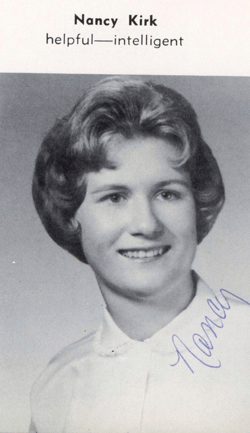 50th REUNION LANCASTER SENIOR HIGH SCHOOL CLASS OF '64
Name/Email Address: Nancy Kirk Day /nancy dot day01 at gmail dot com
Marital Status/Spouse's Name: Married to Don for 45 years in August
Children/Grandchildren: Son Todd and his wife Tanya/One grandaughter Amba Grace Day, age 3
Occupation:Retired in 2011 from teaching biology
College/Professional Training: A.B. in Biology from Erskine College; MA.Ed in Biology from The Citadel
Hobbies/Interests: Gardening, Reading, Rocking on the deck at the mountain house
Best Vacation Ever: As a family, Glacier, Yosemite, and Yellowstone National Parks We recently went with a group of students to China and that was an amazing trip too!
Favorite Memory of High School: Football games, hanging out with friends, beach parties
Proudest Moments of My Life: Birth of our son. His graduation from an accelerated BSN program in 2010.Birth of our granddaughter
Things I Would Like My Classmates to Know: We moved full time to the NC mountains near Asheville when I retired in 2011. Love the mountains and being near our son and his family. I feel blessed to be able to spend time with our granddaughter several days a week.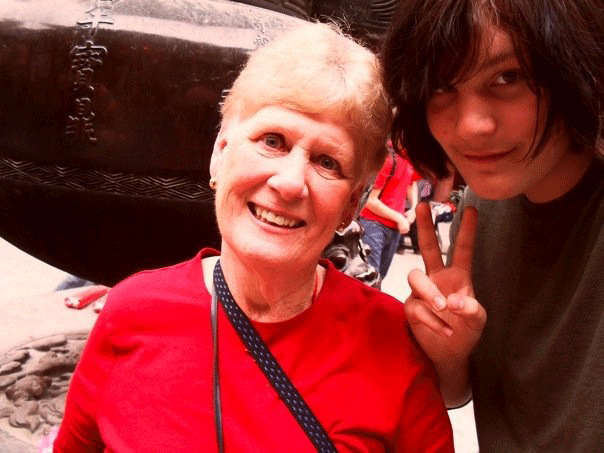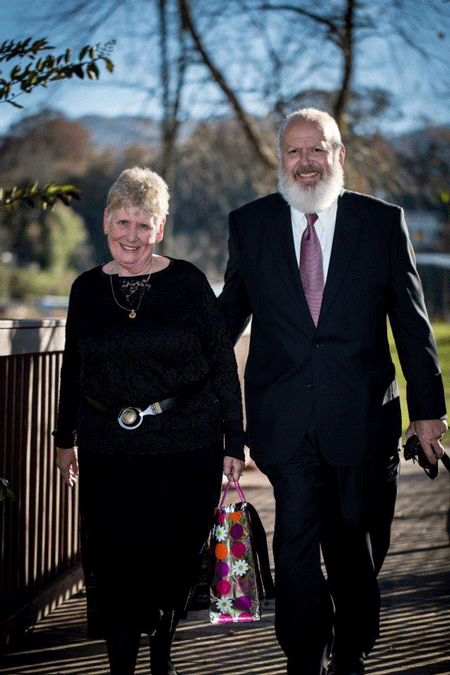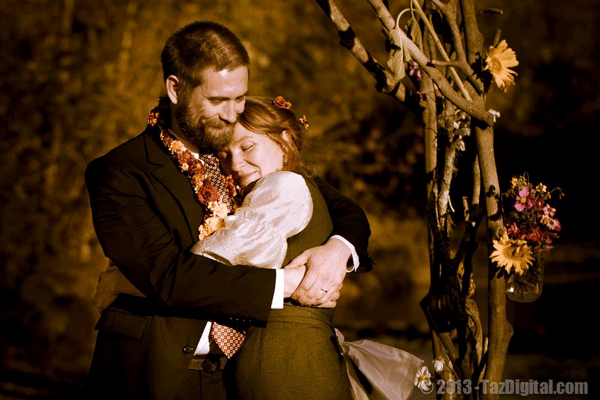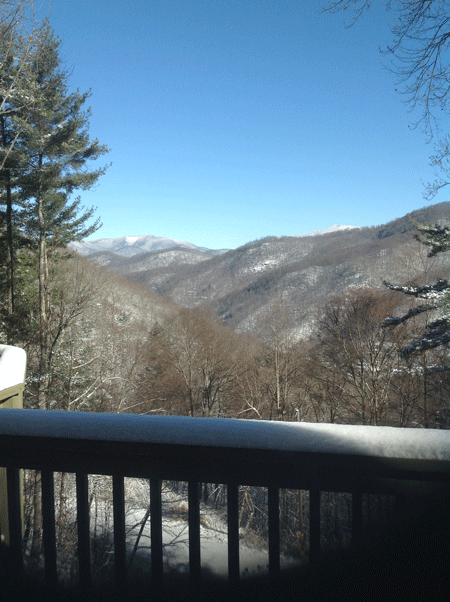 The Love of My Life, Amba Grace Day