Patricia Gale Causey Eubanks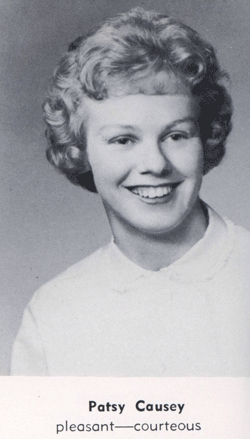 45th REUNION LANCASTER SENIOR HIGH SCHOOL CLASS OF '64
Name/Email Address: Pat Causey Eubanks
Marital Status/Spouse's Name: Widow
Children/Grandchildren: Two daughters, one son
Occupation: Retired from family business
College/Professional Training:
Military Service(Details, Combat Tour?):
Own Business? (Name, Website): Retired from P&J Sales
Hobbies/Interests: Love to travel
Published a Book? (Name):
Favorite Books/Authors: Nora Roberts,
Favorite Songs/Musicians: Gospel
Favorite Movies: Nora Roberts, Danielle Steel
Best Vacation Ever: 7-day Cruise in 2008—Mexico, Cayman Islands, Key West
Favorite Memory of High School: Friends
Proudest Moments of My Life: My Family
Things I Would Like My Classmates to Know: Since the death of my husband eight years ago, my two daughters, my cousin, and I travel a lot. We have been on a seven-day cruise, an eight-day road trip through Tennessee, Mississippi, and Alabama, and to Charleston on the 4th of July for the fireworks show. This year in May we are going on a twelve-day road trip through the New England states and in December we're going to New York for four days.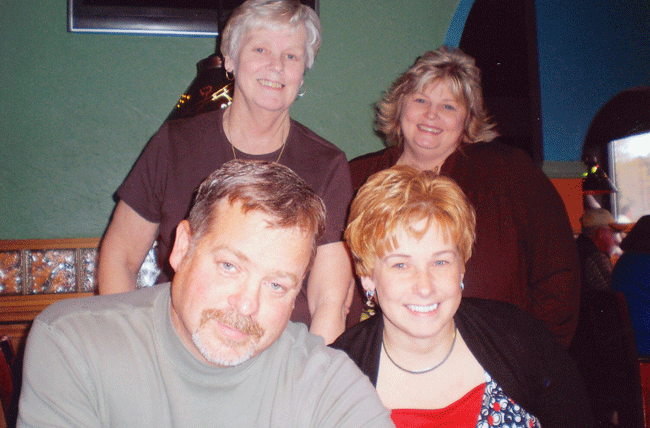 Back: Pat, Daughter Pam Timms
Front: Son Steve Eubanks, Daughter Monica Eubanks