Peggy Anne Robinson Matthews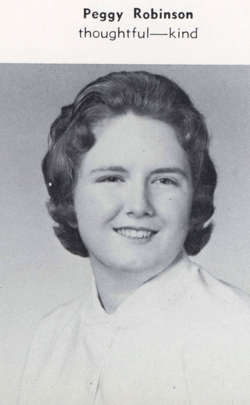 45th REUNION LANCASTER SENIOR HIGH SCHOOL CLASS OF '64
Name/Email Address: Peggy Robinson Matthews/BestMom110 at aol dot com
Marital Status/Spouse's Name: Married since 1972 to Mitchell Matthews
Children/Grandchildren: Paul and Vanessa/no grandchildren
Occupation: Elementary Music Teacher/Church Organist
College/Professional Training: Mars Hill College, BA in Voice, 1969; East Carolina University, MM, 1972; UNC-Greensboro, teacher certification 1992; NBPTS certification 2005
Military Service(Details, Combat Tour?):
Own Business? (Name, Website):
Hobbies/Interests: Knitting, reading, surfing the Internet.
Published a Book? (Name):
Favorite Books/Authors: Mysteries/Patricia Cornwell; Inspiration/Jan Karon—I need entertainment and inspiration after teaching all day!
Favorite Songs/Musicians: Beach Music, Oldies, Classical, Easy Listening
Favorite Movies: Gone with the Wind, The Graduate
Best Vacation Ever: Disney Land and Sea World with the kids
Favorite Memory of High School: Pep Rallies, Chorus, friends
Proudest Moments of My Life: Births of our 2 children, surviving student teaching, seeing our children establish careers, National Board Certification
Things I Would Like My Classmates to Know: This is still my natural hair color—believe it or not!
I'm still accompanying, directing, or singing in choral groups.
My daughter is a nurse with the Guilford County Health Department.
My son works for CNN in DC mainly with "The Situation Room."
I consider myself very fortunate to have been married to the same great person for almost 37 years and to have 2 wonderful adult children.
I plan to teach for at least one more year.
Peggy and Mitch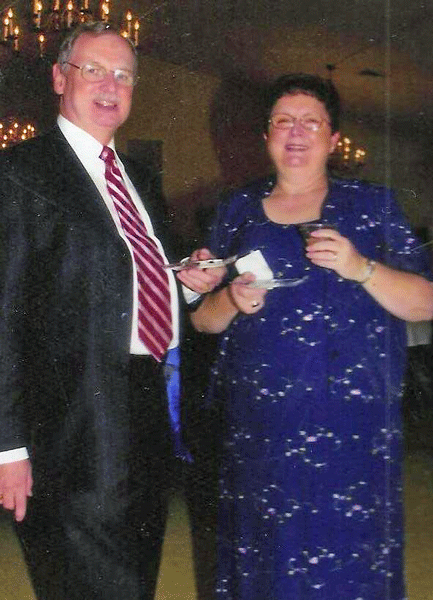 Daughter Vanessa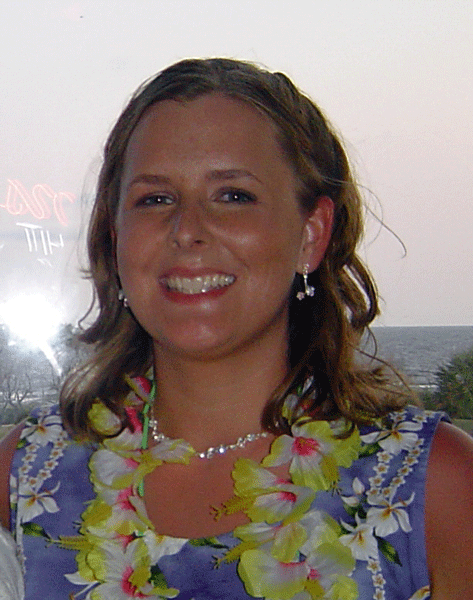 Son Paul