Richard Allen Gaskin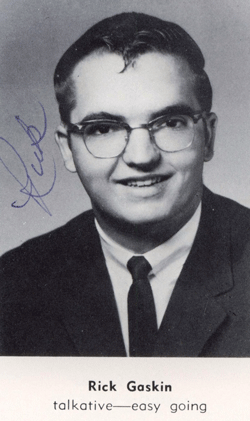 45th REUNION LANCASTER SENIOR HIGH SCHOOL CLASS OF '64
Name/Email Address: Rick Gaskin/ rickgaskin at aol dot com
Marital Status/Spouse's Name: Married 40 years as of August 3, 2009 to Terry Kenny Gaskin of Myrtle Beach, SC
Children/Grandchildren: Two daughters, Kerri and Erin. Kerri is currently living with us in Pawleys Island. Erin is a Montesorri teacher in Mt Pleasant planning to move to Boulder, CO in July.
Occupation: I've been a probation officer, college professor, amateur boxing coach, retail bookstore proprietor, rehabilitation counselor, and salesman. I currently own and operate an advertising business working in the Senior Group Travel market in the Southeastern US.
College/Professional Training: BA, Mars Hill College, 1968. M Div, Yale University, 1972.
Military Service(Details, Combat Tour?):
Own Business? (Name, Website): Group Excursion Ideas
Hobbies/Interests: 25-year volunteer with Karios Prison Ministry. SS teacher with 4 and 5 year olds. I love those kids!
Published a Book? (Name): No
Favorite Books/Authors: I read every night for about 2 minutes in Readers Digest before I enter unconsciousness
Favorite Songs/Musicians: My professional musician wife has made classic music tolerable but we both enjoy Southern Gospel. Avid Homecoming fans.
Favorite Movies: Band of Brothers which my paratrooper father-in-law and I watched in its entirety; Tombstone, in which I loved Val Kilmer's line "There's no normal life, Wyatt, there's just life". That's become my own personal motto for joyful living.
Best Vacation Ever: Haven't had a "vacation" in 20 years.
Favorite Memory of High School: Every class with Ewell Criminger from 6th grade to 12th. My best friend.
Proudest Moments of My Life: Graduation from Yale. Birth of children (I was present in delivery for Erin), hearing Terry play the piano.
Things I Would Like My Classmates to Know: Terry and I refer to the early part of our life together as the Camelot years. Terry's suffered from debilitating fibromyalgia and several other diseases for 25 years. These years have become more precious than Camelot.
Terry and I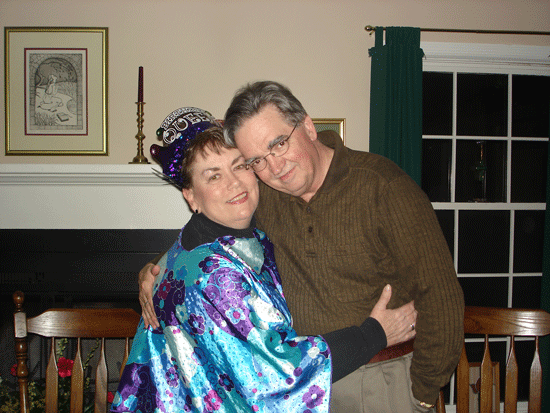 Daughters Erin and Kerri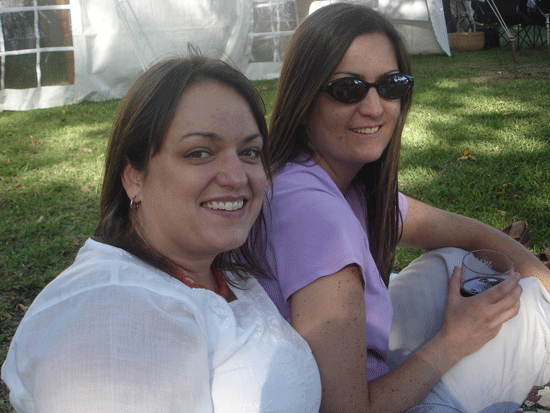 My Dad and I at our favorite table at the Fish Camp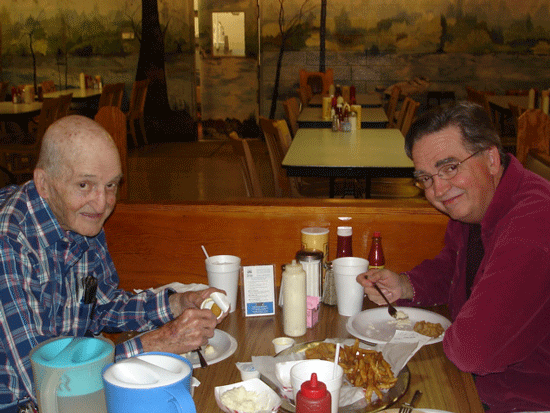 A Special Moment With My 4 and 5 Year Olds