Saundra Pauline LaFoy Hager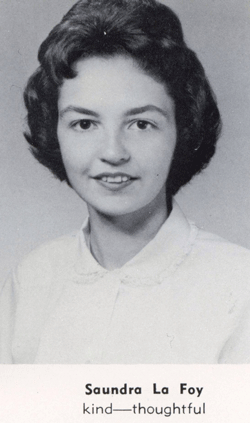 50th REUNION LANCASTER SENIOR HIGH SCHOOL CLASS OF '64
Name/Email Address: Saundra LaFoy Hager/hagersanbo at northstate dot net
Marital Status/Spouse's Name: Married/H.Boyd Hager- married 45 years
Children/Grandchildren: Son Leland, 42; Daughter Naomi, 39; Two Stepsons, Don, 50 and Scotty, 48 / 13 Grandchildren ( a new granddaughter), 3 great-grandkids and 1 great due in June
Occupation: Retired from Nursing 38 years; plus 8 years Rehab Nursing (Stroke and Head Injury Recovery)
College/Professional Training: Presbyterian Hospital School of Nursing Charlotte, NC
Military Service(Details, Combat Tour?): Husband in Vietnam with USAF
Own Business? (Name, Website): no.
Hobbies/Interests: Painting (acrylics and watercolor), crafts, crochet, gardening, taking pictures of grandchildren and place we travel
Published a Book? (Name): no
Favorite Books/Authors: Angels in the ER by Dr Robert Lesslie, Nursing Home by Billy Graham
Favorite Songs/Musicians: Gaither Gospel Reunion groups, Celtic Woman
Favorite Movies: Sound of Music, Facing the Giants, Quiet Man, Hallmark Movies, Fireproof, Courageous
Best Vacation Ever: Ireland's West Coast/2008; Salzburg Austria/1999 and 2004
Favorite Memory of High School: Having friends that were kind and supportive of each other
Proudest Moments of My Life: Becoming an RN, and Certified Rehab nurse; Kids, and grand and great-grandkids to enjoy
Things I Would Like My Classmates to Know: I"ve retired from nursing so I have more time to enjoy our home, church activities, and family. Boyd and I are slowing down but doing more things that we enjoy. We are truly blessed. In 2014 our 15-year old grandson finished a 26+-mile Baatan Memorial March.
Sandy and Boyd Christmas 2013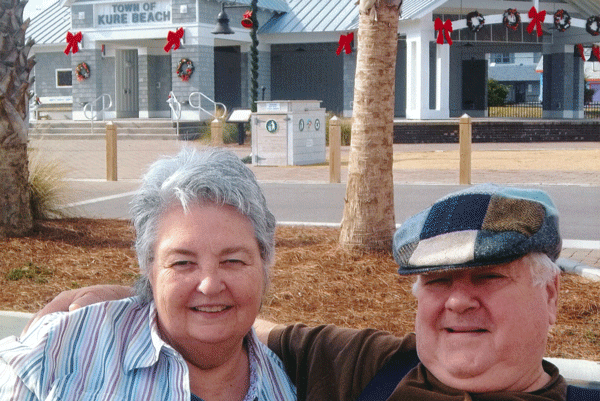 Daughter Naomi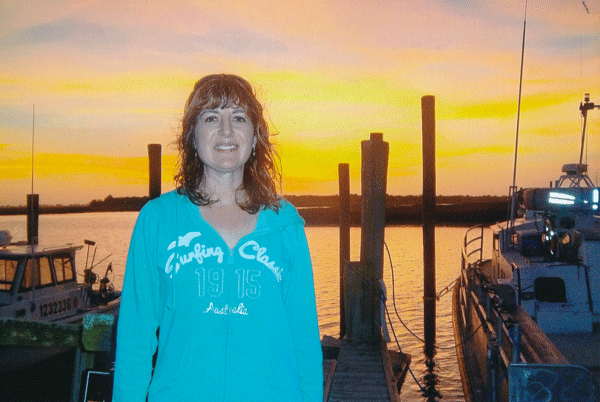 Mother's 90th Birthday With Sister Jean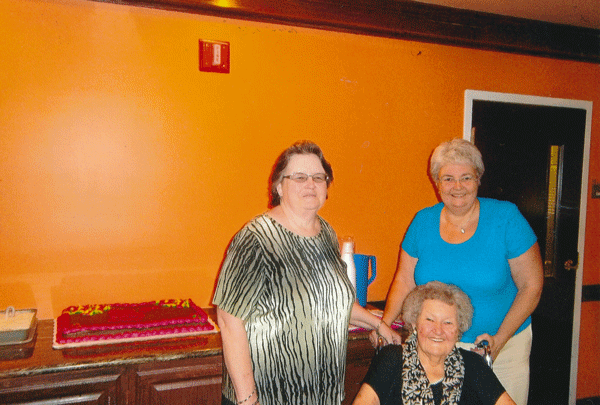 Son Leland, his wife and their 5 kids