Sherry Diane Brooks Williams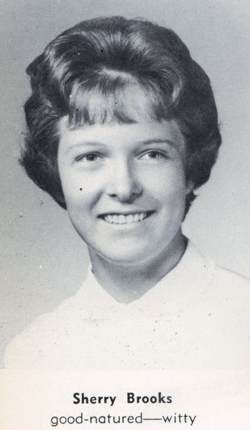 45th REUNION LANCASTER SENIOR HIGH SCHOOL CLASS OF '64
Name/Email Address: Sherry Brooks Williams/ sandfwilliams at hotmail dot com or Swilliams245 at sc dot rr dot com
Marital Status/Spouse's Name: Happily married 32 years to Floyd Williams. First Marriage- Divorced after 12 years. Floyd adopted my two children by first marriage.
Children/Grandchildren: Our son - Larry S.Vaughan (42 yrs old), his wife Tashia, two granddaughters Tyler Landyn Vaughan (9 yrs old) and Parker Alexis Vaughan (6 yrs old) and their dog "Scooby". My daughter – Lori Brooks Williams (37 yrs old) and her fiancé Michael and their dog "Lil Jon".
Occupation: Retired – Finance and Budgeting for Corporate Engineering – Springs Industries
College/Professional Training: College of Commerce, USCL accounting courses, courses related to work
Military Service (Details, Combat Tour?): Floyd served in the Army
Own Business? (Name, Website): The Blue Iris
Hobbies/Interests: Flower arranging, cars, sports, and travel. Showering Tyler and Parker with love.
Published a Book? (Name): NO – Nobody would believe it!
Favorite Books/Authors: Bible, N.Sparks, J.Patterson, J. Grisham, Steel.
Favorite Songs/Musicians: "Misty Blue". Love all kinds of music- Beach, Disco, Country, Etc.
Favorite Movies: Usually the last one I saw. Like the old western and classics I would watch with my dad on the weekends.
Best Vacation Ever: April, 2008 – Took entire family to Disney World for a week. The look on Tyler and Parker's faces were worth every penny. The grown-ups and the dog enjoyed also. Now that Floyd and I are retired every day is a special vacation.
te Memory of High School: Pep rallies, football games, driving school bus, dances at Youth Center and special times with friends.
Proudest Moments of My Life: Birth of Children and Grandchildren. Larry(son) graduating from college. Seeing my son and daughter become a wonderful woman and man. Seeing my children accept Jesus Christ. God sending me Floyd.
Things I Would Like My Classmates to Know: I have always been a vagabond. When the windows needed cleaning we moved. As long as I have my family with me I can be happy anywhere. The Lord has blessed me greatly. Had wonderful Grandparents, Parents, and sister, Children, and Grandgirls. He sent me a husband that completes me in every way. Has given me strength and great friends to see me through the dark times and good times in my life. I am content and happy and thank Jesus for every day. Wish for each of you and your families love, health and happiness. Thanks to each of you for the many memories being in the Class of 1964.
Sherry and Floyd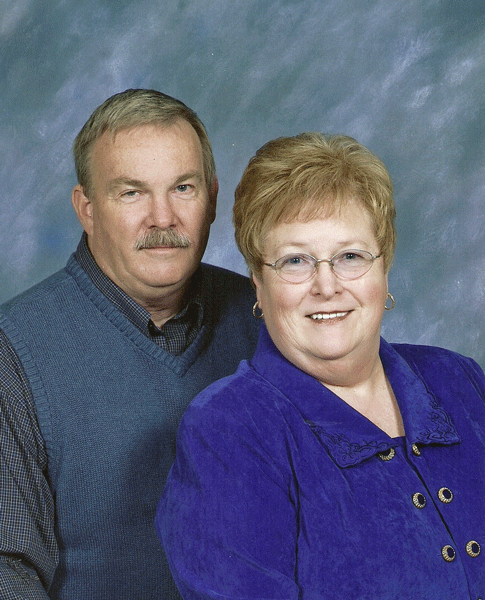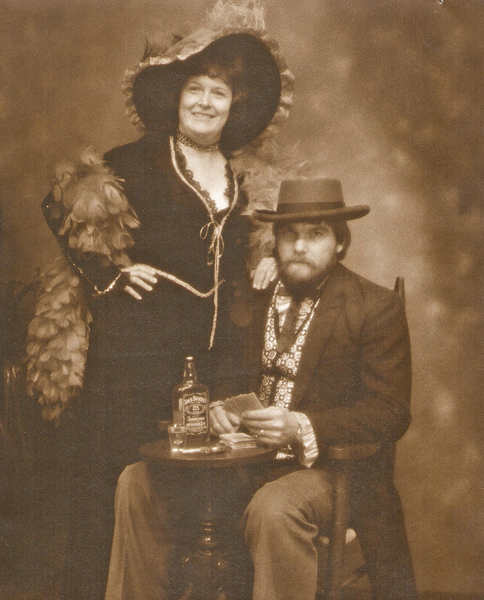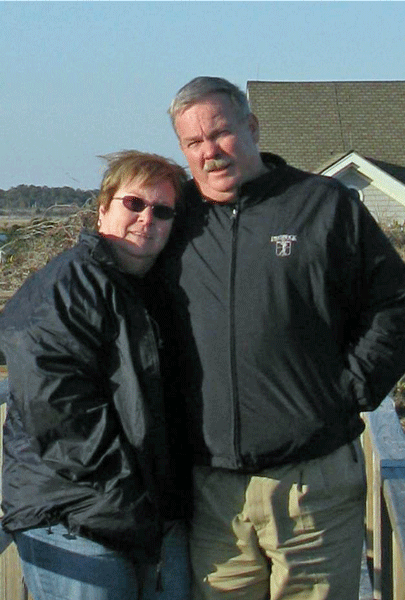 Disneyland With All the Family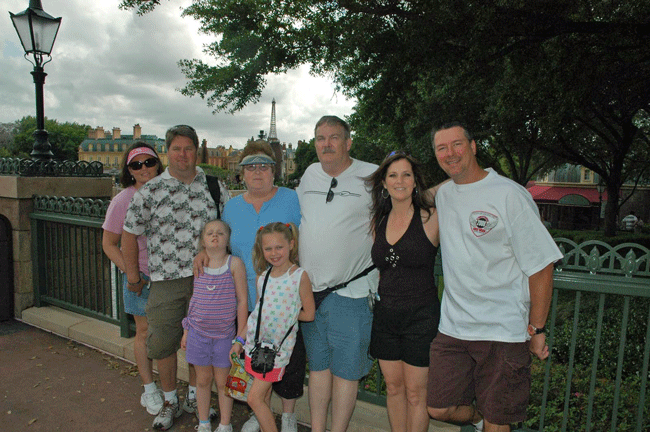 L-R, Front: Parker and Tyler Vaughan ( Grandgirls)
L-R, Back: Tashia and Larry (son) Vaughan, Sherry, Floyd, Lori (Daughter) and Michael Fuller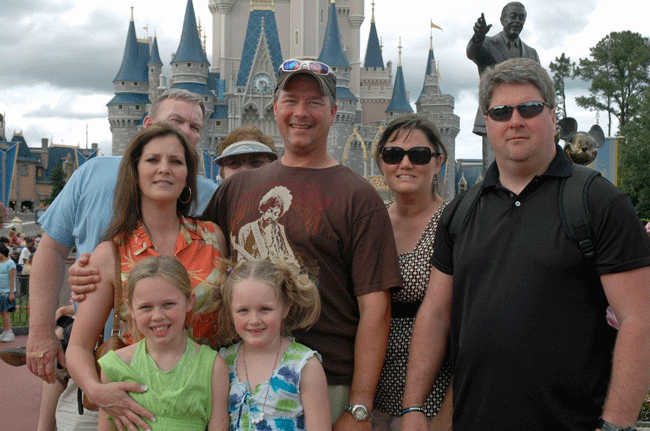 L-R: Front: Tyler, Parker
2nd Row: Lori, Michael, Tashia, Larry
Back: Floyd, Sherry
Daughter Lori, Michael and "Lil Jon"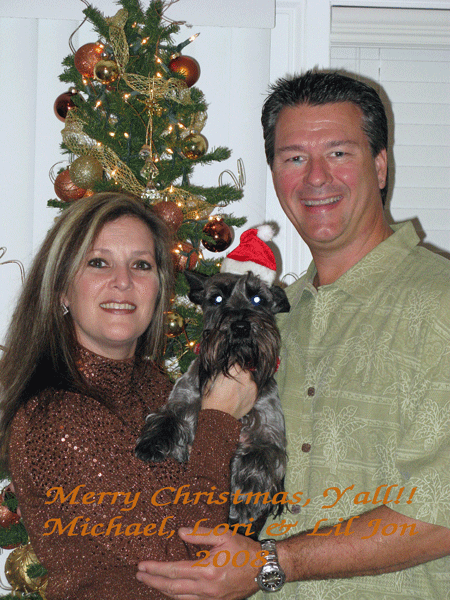 Grandaughters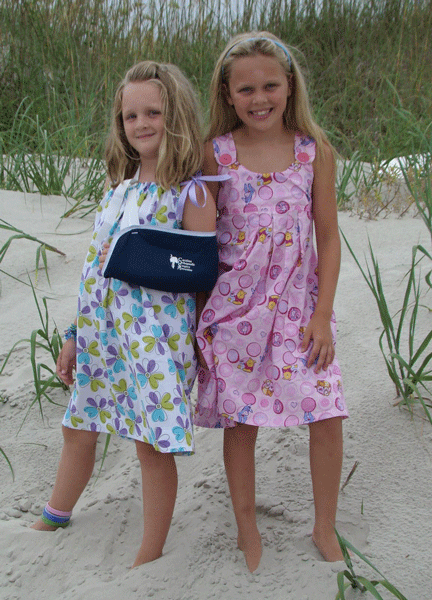 Parker and Tyler at a wedding on the beach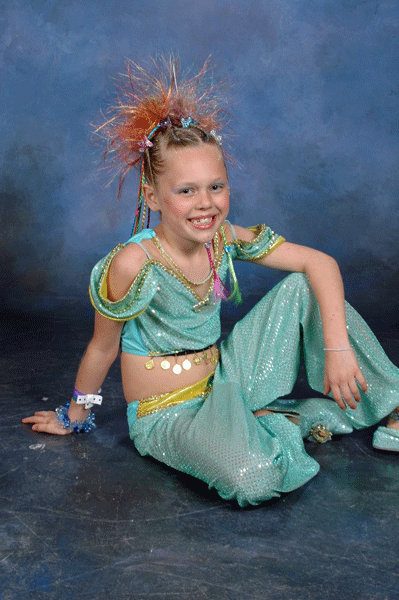 Tyler after visting hair and clothing boutique at Disney- Wallet EMPTY!!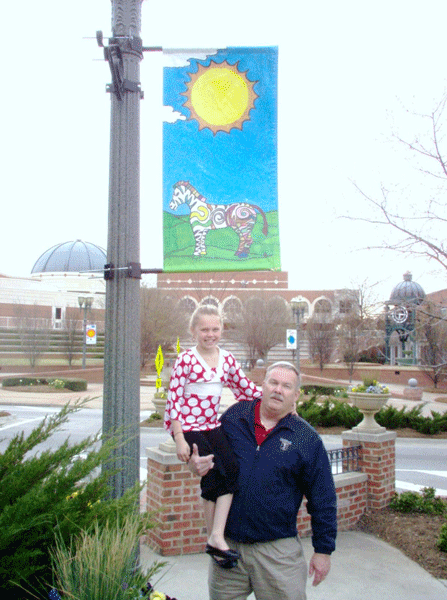 Tyler and Grandaddy- Tyler's drawing was selected by Arts Council to be made into banner; that's it flying on the streets of Rock Hill, SC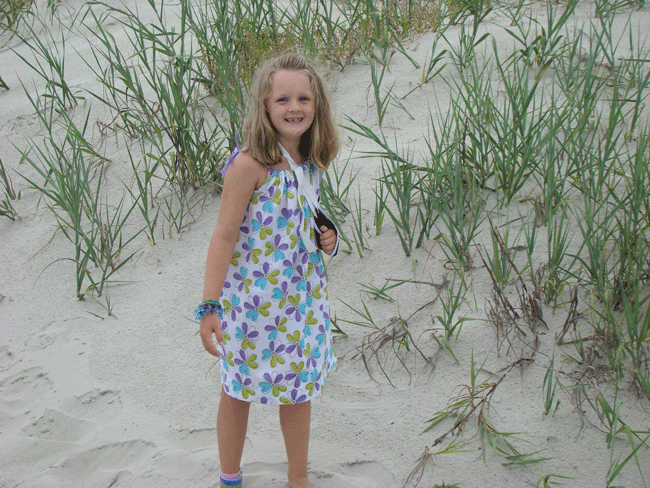 Parker Alexis Vaughan, 6 years old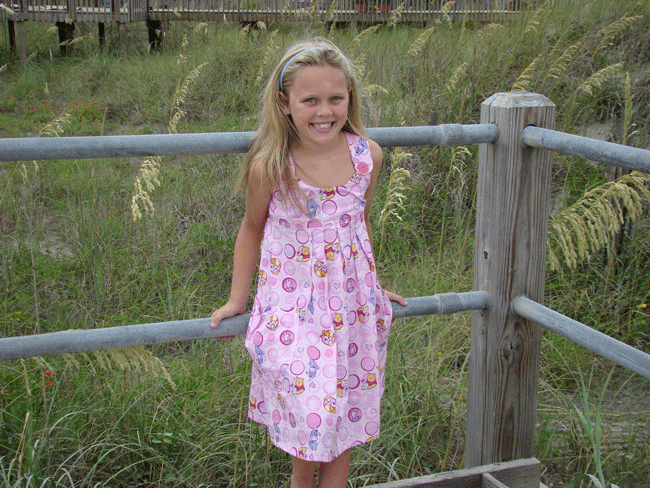 Tyler Landyn Vaughan, 9 years old. She made that dress!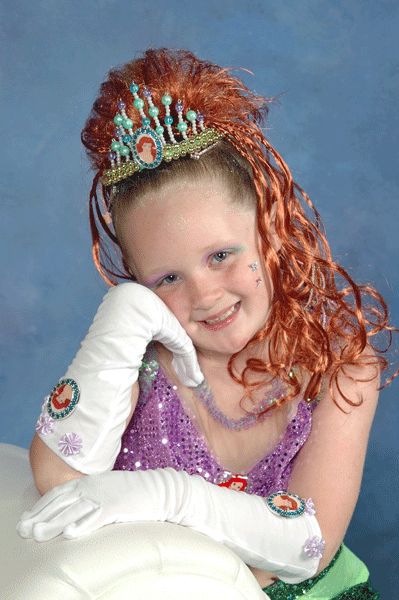 Parker after hair and clothing boutique visit. Wallet REALLY empty!