Martha Terry Starnes Robinson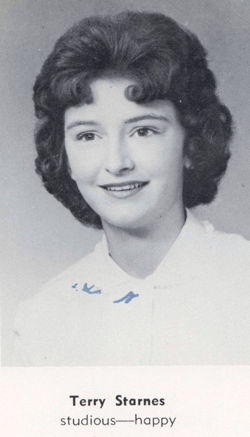 45th REUNION LANCASTER SENIOR HIGH SCHOOL CLASS OF '64
Name/Email Address: Terry Starnes Robinson/ TerryRobinson at comporium dot net
Marital Status/Spouse's Name: Married/ Hazel J. Robinson
Children/Grandchildren: Crystal and Lisa/ Adam, Jacob, and Roman
Occupation: Retired from Springs Industries
College/Professional Training:
Military Service(Details, Combat Tour?):
Own Business? (Name, Website):
Hobbies/Interests: Baking, Cooking, Babysitting, and Church Activities
Published a Book? (Name):
Favorite Books/Authors: The Bible
Favorite Songs/Musicians: George Strait, Garth Brooks, The Oak Ridge Boys
Favorite Movies: Dirty Dancing and The Notebook
Best Vacation Ever: Our Hawaii and Alaska cruise
Favorite Memory of High School: The Friday Night Football Games
Proudest Moments of My Life: Both of my children graduated from Winthrop University without student loans
Things I Would Like My Classmates to Know: My oldest daughter Crystal majored in Spanish at Winthrop and is an ESOL teacher in Lancaster County. Lisa graduated from Winthrop, however, her career is not in the classroom, but in the sky. She is a flight attendant with Southwest Airlines.
I enjoyed working 40+ years at Springs Industries. The wages were good, the benefits were superior, and the commute was short. I am sad that my career ended with the closing of Grace Farbrication.
My husband Hazel is an automobile mechanic. His father was a mechanic and both of his brothers are mechanics. He is semi-retired. We enjoy traveling and cruising. Of the six cruises that we have taken, Alaska is out favorite. Hazel was seriously ill in 2005 with pancreatitis. After having surgery at MUSC, he was blessed with a remarkable recovery. Thanks be to God.
I am a coordinator for Family Promise in Lancaster County at my church- Zion United Methodist. The mission of Family Promise is to help low-income families achieve lasting independence. We provide shelter, meals, and support services for homeless families.
I baked a coconut cake for a local fire department auction last year. The highest bid was $1000. My nickname is Terry Crocker. Bet you didn't know that.
Hello Mrs. Robinson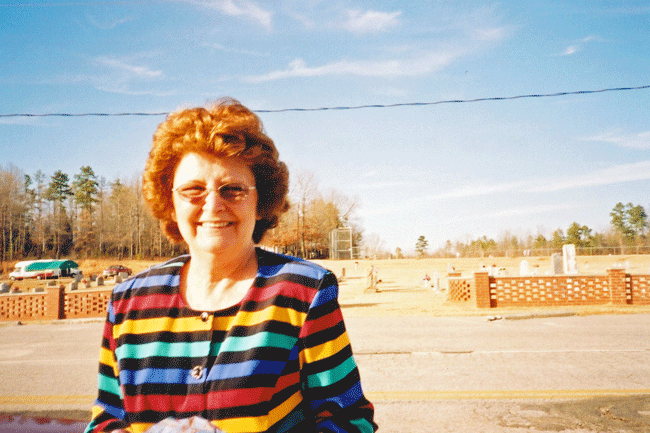 Terry and Hazel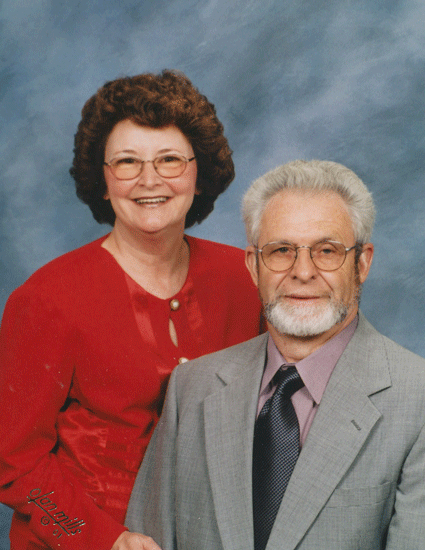 Enjoying life one day at a time after our childen were educated and married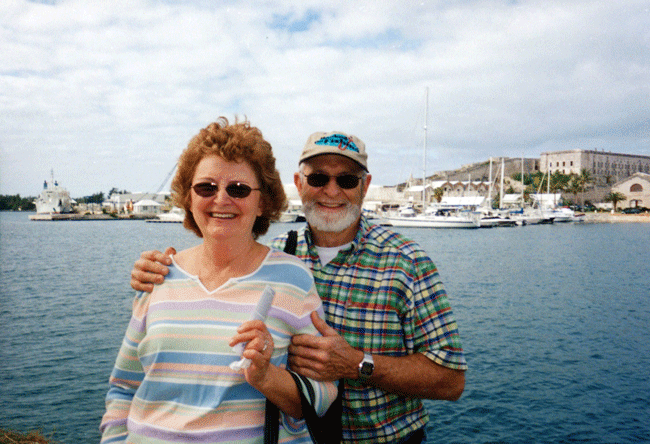 About to go sightseeing in St Marteen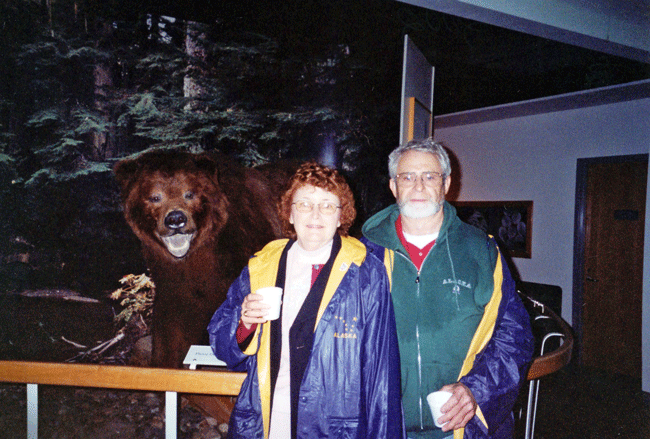 "Beary scared" in Denali National Park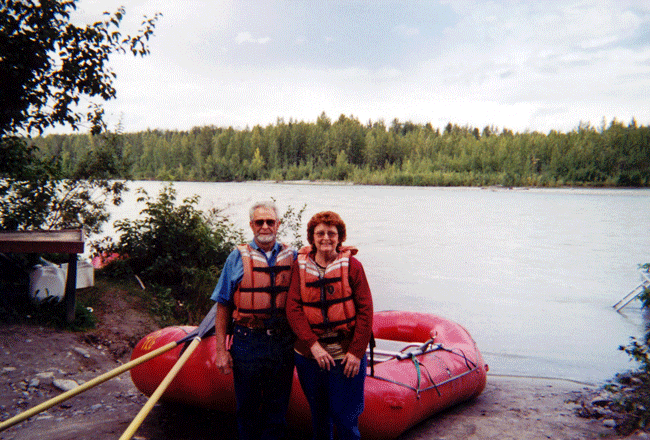 Talkeetna, a classic Alaska town, has top-notch fishing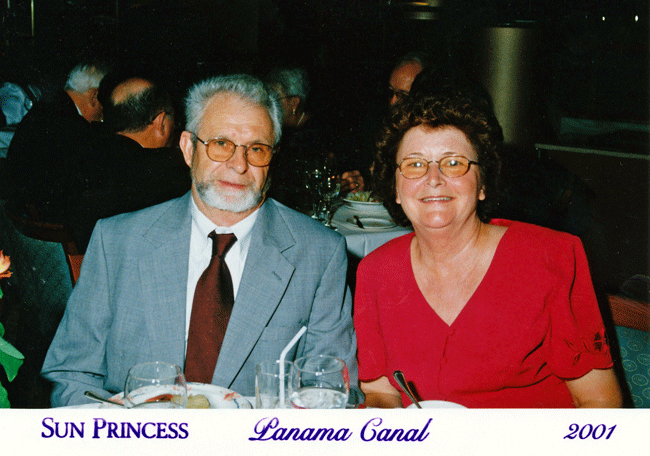 Cruising through the Panama Canal was a wonderful history lesson. Climbing all those steps was tiring.
Family Portrait in the late 70s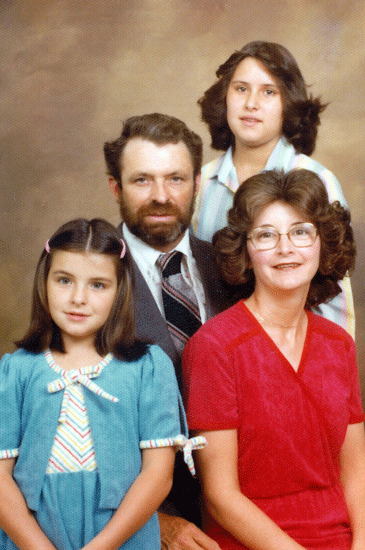 Time marches on
Lisa's Wedding in 2000
L-R: Wayne, Crystal (holding Adam), Hazel, Lisa, Scott, Terry, My Mother and My Mother-In-Law
The Pride and Joys of My Life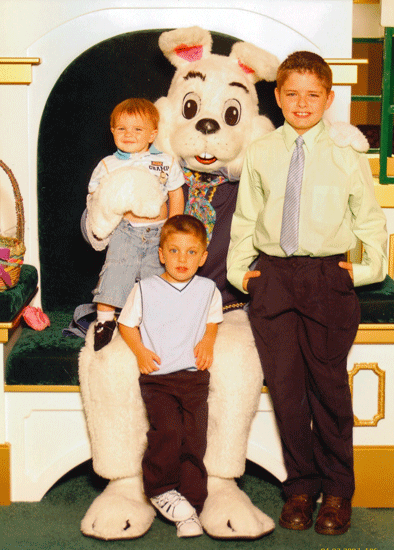 L-R: Roman, Jacob, Adam