Anthony Clyde Simpson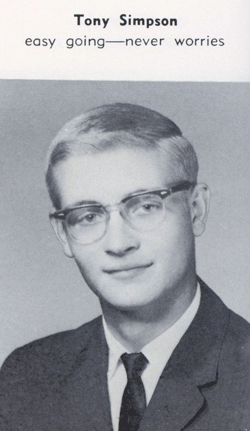 45th REUNION LANCASTER SENIOR HIGH SCHOOL CLASS OF '64
Name/Email Address: Anthony C. (Tony) Simpson / simpson46 at aol dot com
Marital Status/Spouse's Name: Married / Dale Farmer Simpson
Children/Grandchildren: 2 Children, Tony jr. and Ellen O'Neal / four grandchildren, 3 girls and 1 boy
Occupation: Retired
College/Professional Training: BSEE University of SC
Military Service(Details, Combat Tour?): SC National Guard 1965 - 1971
Own Business? (Name, Website): N/A.
Hobbies/Interests: Golf, snow skiing
Published a Book? (Name): No, I was caught writing under the influence of a mixed metaphor and lost my poetic license.
Favorite Books/Authors: This week, Vince Flynn's Mitch Rapp series
Favorite Songs/Musicians: Southern Rock / Lynard Skynard, Dooby Brothers, Alman Brothers.
Favorite Movies: High Plains Drifter
Best Vacation Ever: (Several) family ski vacations
Favorite Memory of High School: Too many to list.
Proudest Moments of My Life: We are blessed with two wonderful children and four wonderful grandchildren. They have made me very proud on many occasions.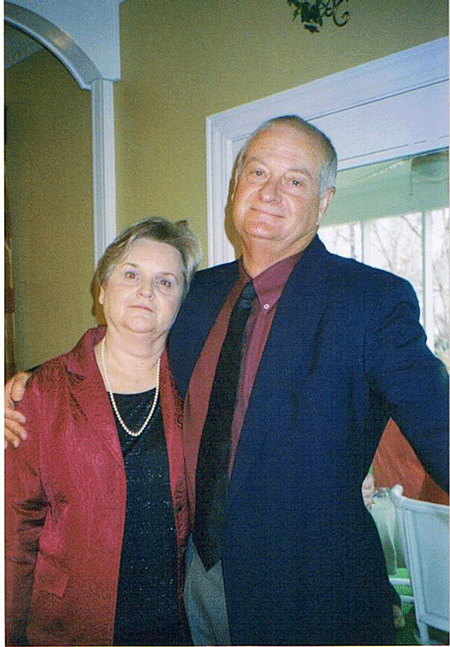 Dale and Tony