Letter from David Beecher's Widow, Vivian Gainey Beecher Flouhouse
David (Dave) Victor Calvin Beecher
April 21, 1946 – March 13, 1993
In 1966, after Dave's graduation from Lancaster Sr. High in 1964, he married Vivian Gainey, LSHS graduate of the Class of '63.
We had two sons, Darren Sean, born on July 13, 1969 and Andrew David, born on September 18, 1979.
Dave enrolled in The University of South Carolina School of Engineering and graduated as a Mechanical Engineer in 1976.
While in the School of Engineering, Dave was inducted into Tau Beta Pi (Engineering Honor Society) and Pi Mu Epsilon (Math Honor Society).
Upon graduation in 1976, Dave accepted a position with Torrington Company in Clinton, SC as a Project Engineer.
In 1978, Dave affiliated with Sunstrand Corporation in Bristol, VA as a Project Engineer.
In 1979, Dave accepted a Management position with Tennessee Electro Minerals in Greeneville, TN.
In 1980, Dave became Manufacturing Manager with Onan Corporation in Huntsville, AL.
In 1987, Dave affiliated with Mercury Marine as Manufacturing Manager in Oshkosh, WI.
In 1990, as Manufacturing Manager, Dave transferred with Mercury Marine to Stillwater, OK.
In 1991, Dave accepted a position as Director of Manufacturing/ Plant Manager with Waukesha Engines in Waukesha, WI.
In spite of Dave's career success, he was a person who made sure the production worker had a safe environment in which to work and always saw that their needs were met. He was well respected by his coworkers and everyone who worked for him.
Dave's hobbies were family outings, boating, restoring automobiles, hunting and golfing. We were members of First United Methodist Church in Waukesha, WI.
On March 13, 1993, Dave and our two precious sons, Darren and Andrew, lost their lives in a fire in our home in Waukesha, WI. Dave was a loving husband and father and both of us doted on Darren and Andrew. At the time of their deaths, Dave was 46, Darren was 23 and a recent graduate of Auburn University, and Andrew was 13.
For those of you who knew Dave, he was very outgoing, witty and well-liked by everyone. After knowing Dave, he was someone you could never forget. I know I will never forget Dave and our good life together. Dave definitely made a positive impact on my life and I am fortunate to have been his wife for almost 27 years. It has been 16 years since I lost Dave and our sons but I still love and miss all three of them.
Thanks for allowing me to share highlights from Dave's life after graduation from LSHS!
Vivian Beecher Flouhouse
Dave the day before his death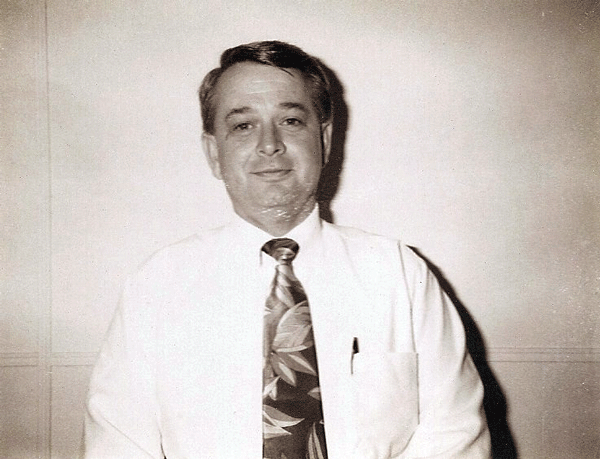 Having fun in the boat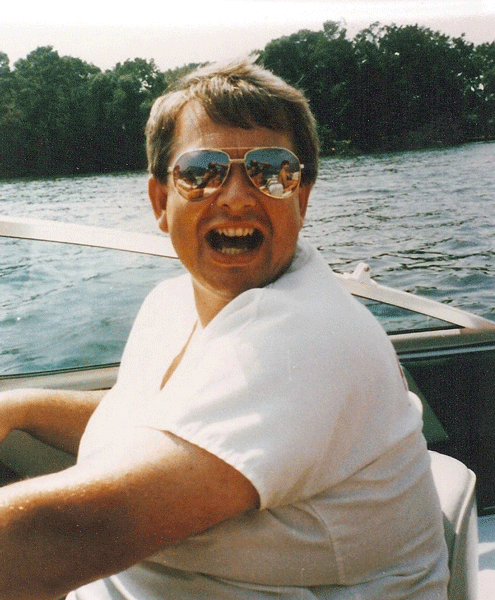 Family Photo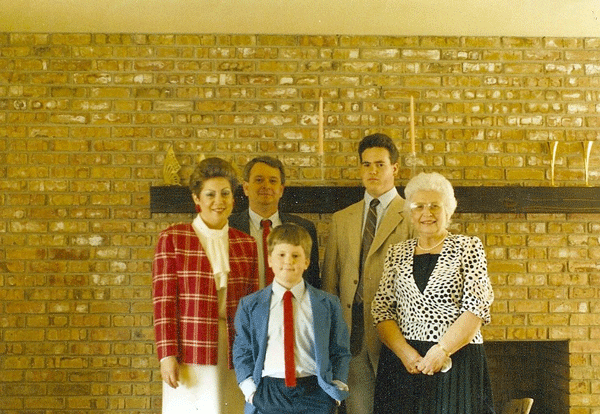 Back: Vivian, David, Darren
Front: Andrew and Dave's mother, Ruth Beecher
Darren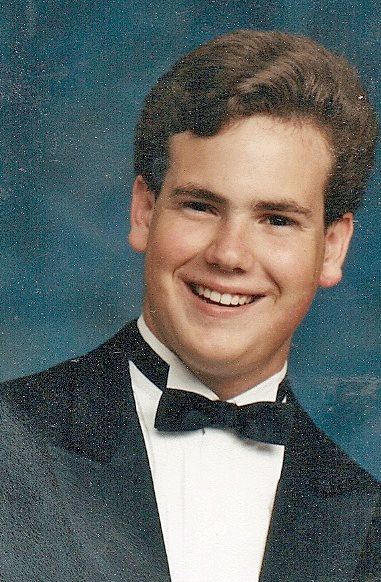 Age 23
Andrew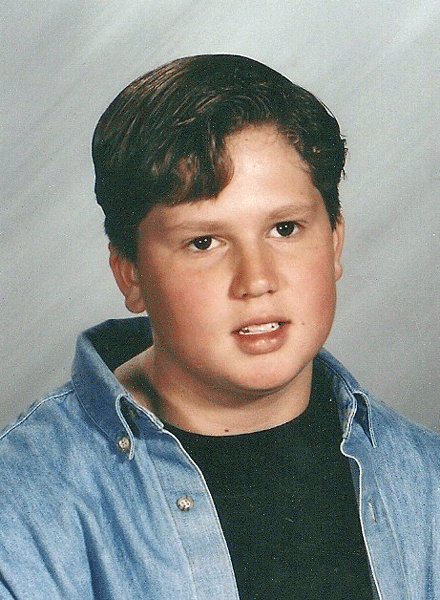 Age 13
The Four of Us