John Wayne Koon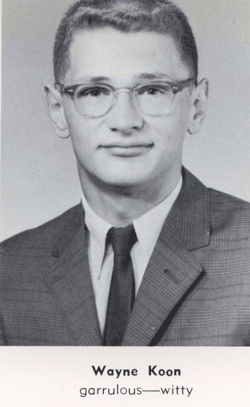 45th REUNION LANCASTER SENIOR HIGH SCHOOL CLASS OF '64
Name/Email Address: Wayne Koon/ stacyk at stacysgreenhouses dot com
Marital Status/Spouse's Name: Married 35 years, wife, Linda
Children/Grandchildren: Daughter Stacy, 32 and son Jonathan, 19
Occupation: Still working with Stacy's Greenhouses-25 years. Manager and grower in the family business
College/Professional Training: Graduated York Tech, Associate of Science Degree, Landscape Design, CPCC
Military Service(Details, Combat Tour?):
Own Business? (Name, Website):
Hobbies/Interests: Riding the Harley, playing volleyball in the Church League
Published a Book? (Name):
Favorite Books/Authors:
Favorite Songs/Musicians: The Golden Oldies
Favorite Movies: Any feel-good comedyAAel-good comedy
Best Vacation Ever: Sitting around at our lake house on Lake Murray, visiting with my sister Marilyn and her husband Bill. Just enjoying life.
Favorite Memory of High School: When Principal Hawkins caught about 12 of us boys smoking in the parking lot. He marched us to his office where we lined the wall with heads hung low. When he asked, "Who was smoking?", I raised my hand before looking up. I was the only one who raised his hand. Principal Hawkins let me go because I told the truth, but made the other boys stay. Of course, I went to the Boys Room and smoked, because I knew he was otherwise occupied.
Proudest Moments of My Life: My marriage to my wife, Linda. The birth of our two children. When our daughter Stacy graduated Clemson University and then The Moore School of Business at USC. But I'll really be proud when Jonathan graduates anything! Like father, like son.
Things I Would Like My Classmates to Know: I want to see all of you and would love for you to come visit the greenhouse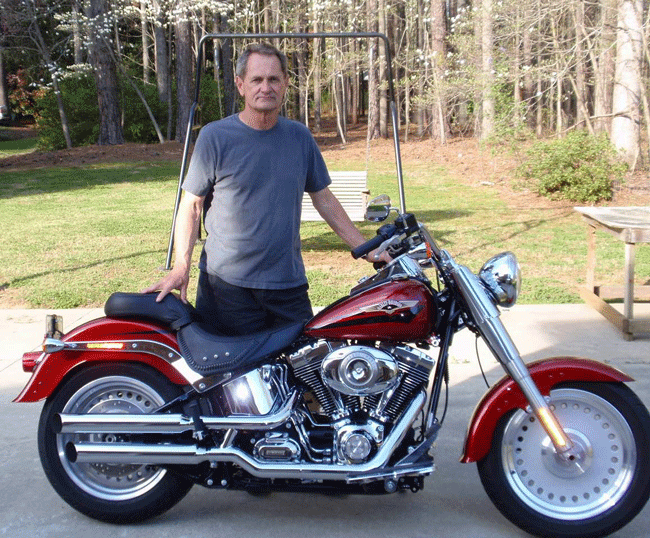 If Don Parker can have a picture of his horse, then I can put in a picture of my HOG!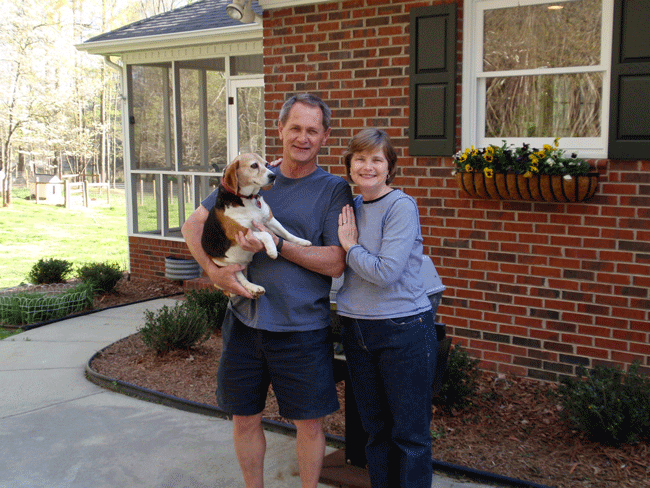 Wayne, Linda and "Baby" the Beagle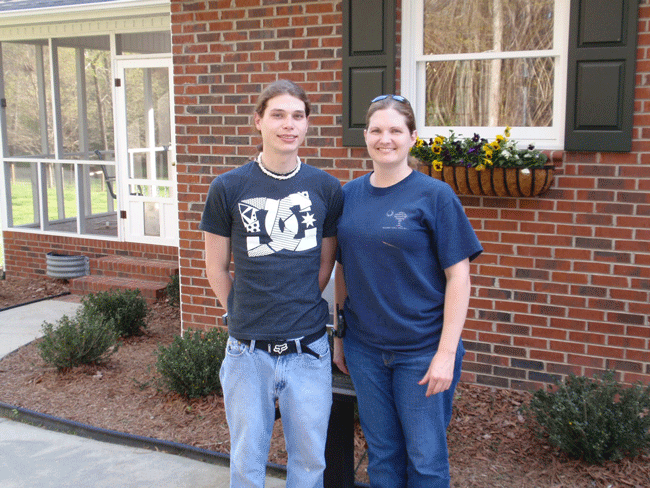 Jonathan and Stacy