1964 RAMBLER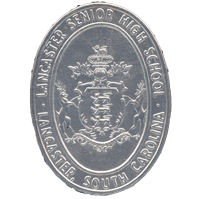 The yearbook staff burned lots of midnight oil to bring us an outstanding 1964 Yearbook. Classmates heading up this effort were:
Co-Editors: Julia Cauthen and Jimmy Helms
Business Manager: Nancy Kirk
Class Editor: Laney Goldsmith
Faculty Editor: Lanny Turner
Club Editor: Beverly White
Sports Editor: Billy Long
Copy Editors: Catherine Mangum and Johnny Blackmon
Feature Editor: Jennifer Starr
So here's the '64 Rambler in all its glory; well almost all. Underclassmen pictures are missing,as well as some other pages that held little interest for us. Included especially for Jimmy Davis, who lost his copy years ago.
Click Rambler